Bid Per Room Per Night and Choose Your Length of Stay anytime in 2016 at the La Puertecita Boutique Hotel in San Miguel de Allende, Guanajuato, MEXICO!
A Secluded San Miguel de Allende Luxury Hotel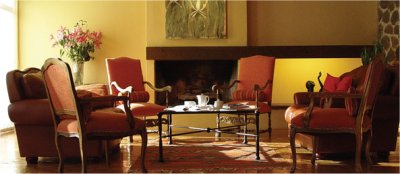 Puertecita Boutique Hotel
Santo Domingo 75, Col. Los Arcos
San Miguel de Allende, Guanajuato
Mexico
Commune with the Mexico of legend – vibrant in culture, steeped in history – at La Puertecita Boutique Hotel. Perched atop a box canyon, overlooking the town below, this secluded San Miguel de Allende five-star hotel maintains its prestige as the one-time mayor's residence. Walled, terraced, and set amid 300-year-old aqueduct ruins, it offers a quiet, stirringly picturesque refuge from the city. Small and sophisticated, with impeccable appointments, this enchanting San Miguel de Allende luxury hotel offers a hushed gateway to this charming colonial town.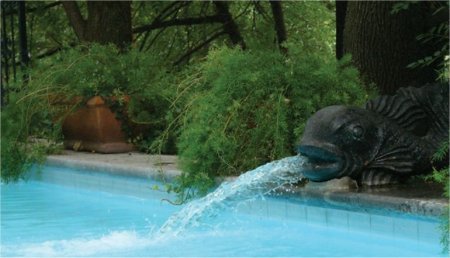 Each of the 33 spacious guest rooms at La Puertecita features a cheerful, sun-washed palette and authentic regional flair. With private terraces, domed brick boveda ceilings, and large tiled foyers or baths with sunken tubs facing the garden, this enchanting San Miguel de Allende boutique hotel offers a truly serene escape.
Offer is based on a Single or Double Occupancy in a Deluxe Room King Bed - 320 Square Feet.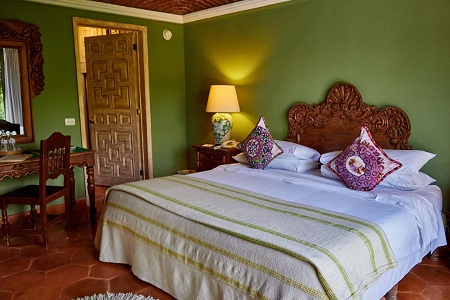 Deluxe Room King Bed
1 King Bed with garden views
Decor with local artisans items and Domed Brick ceilings
Safety Deposit Box
-Luxurious bathroom amenities

Stay for a minimum of 1 Night and up to 7 Nights as desired and based on availability.
Tax and service charges of $49.00 additional per room per night.
Reservations subject to availability.