Enjoy 7 Nights in a Master Room, 1 or 2 Bedroom Suite
at the Mayan Palace Mazatlan in Mexico!
Capture the essence, beauty and adventure of Mexico at Mayan Palace Mazatlan. With miles of uninterrupted beautiful golden beachfront along the Pacific Ocean, three sparkling blue pools and a historic and cultural town, Mayan Palace Mazatlan encompasses everything you need and want in a perfect vacation. Mayan Palace is made for you to feel at home. Each room is both spacious and cozy, luxurious and convenient, whether you're traveling with a large family or your significant other. The traditional Mexico décor and the view of the Pacific Ocean make each vacation the trip of a lifetime. Come hungry…the delicious dining on the Mazatlan property will leave you full and satisfied. The restaurants on the Mazatlan property are committed to offering you the freshest food and drinks, as well as the best setting, service and style.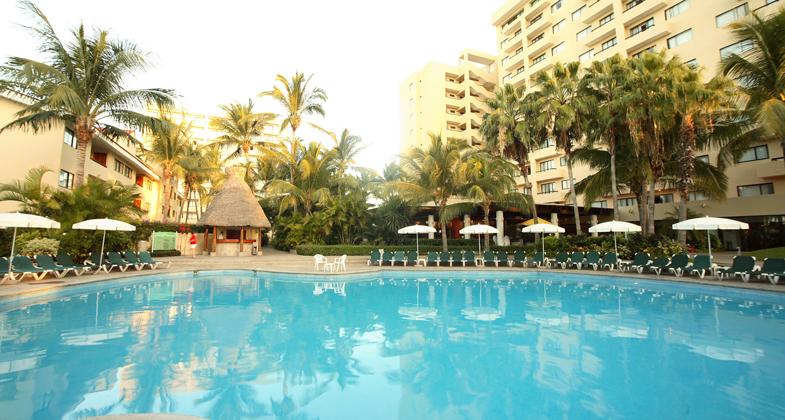 You will experience endless amounts of fun in the sun with a variety of beach and pool activities for kids, families and adults. Mayan Palace also offers kids' activities during the spring, summer and winter seasons, as well as certified babysitters for an applicable fee so you can relax with massage services or enjoy a quiet afternoon sipping your favorite tropical cocktail poolside. Mayan Palace is designed with your family in mind. It is a place for you to create family memories, try new activities, taste the Mexican flavors and soak up fun in the sun. Most importantly, it is a place to reconnect with family and friends – a place to spend time together, talking and sharing. There is never a shortage of fun. The adventure of a lifetime is waiting for you – whether it's relaxing on the sandy beaches, strolling through town of Mazatlan or splashing through the pools. The pools are ready and the beach tides never cease to be calling your name. Adventure is around the corner.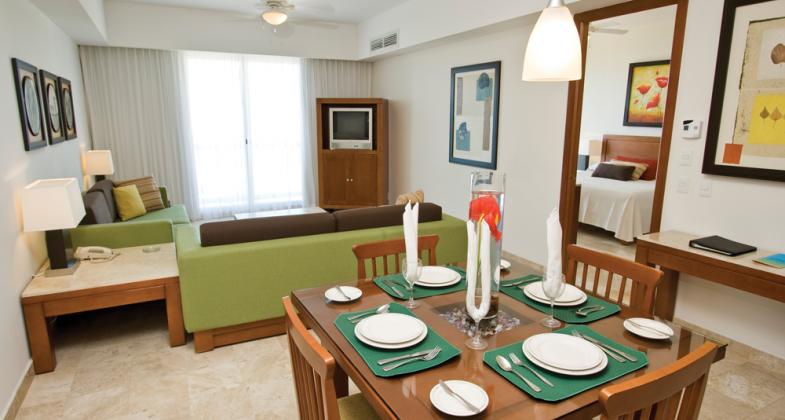 UNIT DESCRIPTION
The rooms at Mayan Palace Mazatlan are more than just a place to sleep. It's an experience. The traditional style and décor of Mexico combined with the beautiful view of the Pacific Ocean right out your window is a standard at Mayan Palace. The beds are comfortable and cozy for an afternoon nap or for an uninterrupted night's sleep.
Your MASTER ROOM will accommodate up to 2 adults and 2 children under the age of 12. The Master Rooms are located throughout the resort so every view is equally as beautiful. Open the door to the Master Room and open your eyes unto the ocean. Each room has an outside terrace that welcomes sunsets on a daily basis. Grab a bottle of wine and sneak out to the terrace to finish the last little bit of your beach novel. Inside, the two full beds share direct views of the television and there is ample space within the bathroom.Visitors can also reserve a Master room with one king bed.
Available Check-in Dates for a 7 Night Stay!

February 3, 4, 5, 10, 11, 12, 17, 18, 19, 24, 25, 2017
OR UPGRADE TO A 1 BEDROOM SUITE FOR ONLY $125 FOR THE WEEK!
Your SUITE will accommodate up to 5 guests and has a partial kitchen. Double your size and double your pleasure as you bring the family to stay in a Mayan Palace Suite. A room similar to the Master Room but with the option of one king bed or two full beds, the Suite floorplan has an additional living and dining area. The living area consists of a sofa set facing a second television as well as a kitchen and dining area for "eat-in" nights. Additional room configurations include one bedroom suites featuring a king size bed, living and dining room, kitchenette and bathroom.
Available Check-in Dates for a 7 Night Stay in a 1 Bedroom Suite!

SOLD OUT !!

OR UPGRADE TO A 2 BEDROOM SUITE FOR ONLY $200 FOR THE WEEK!
Dates Available: (Availability is subject to change)
Your MASTER SUITE will accommodate up to 6 guests and has a partial kitchen. This floorplan is essentially the Suite plus one. The Master Suite has 2 full bedrooms, 2 full bathrooms, a living area, a kitchen and dining area, and 3 private terraces. The rooms have connecting double doors that can allow as much privacy as you wish. The Master Suite offers a variety of layouts and is great for large families. The living area becomes the nightly game room, a kids bed on the couch that pulls out, or just a place to curl up and watch a movie.
Available Check-in Dates for a 7 Night Stay in a 2 Bedroom Suite!

SOLD OUT !!
Don't see the date you're looking for? Click below to view and instantly confirm any availability up to one year from today. Just search your date range and destination in SkyAuction.com's NEW Vacation Rental Booking Engine!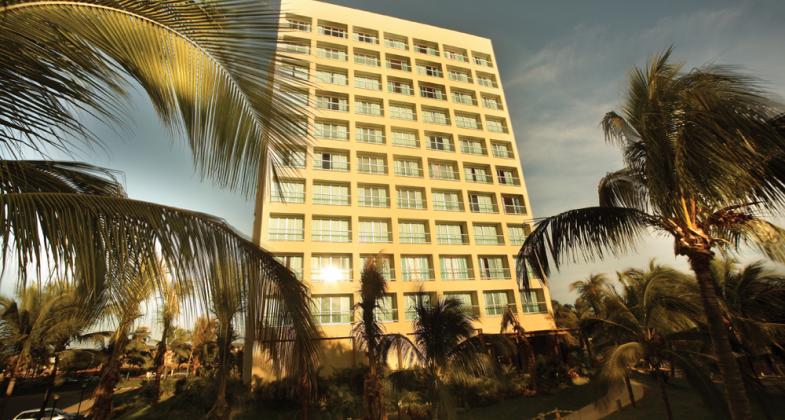 Important Information:
Fees or deposits are charged for some amenities. Unit will be assigned at check-in by Mayan resort directly.
Note: Spend the weekend or stay the week, the suite is yours for 7 nights. Also, there is no presentation to attend, so all your vacation time is yours to enjoy.