Bid per Volcano View room per night and stay now thru March 2017 at the Iguana Crossings Boutique Hotel in Puerto Villamil - Isabela Galápagos Ecuador!
Breakfast for Two is included!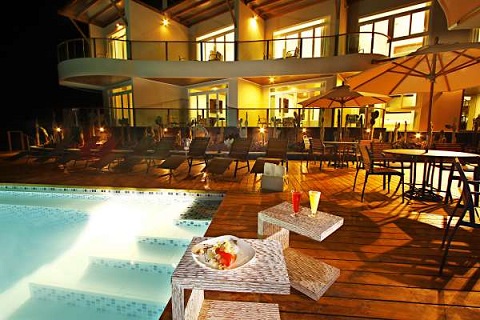 The marine iguanas come from sheltering in the wetlands where brilliantly colored flamingos wade, along the path that passes close to the hotel and down to the emerald green sea of Isabela, hence the name, Iguana Crossing. The Iguana Crossing Boutique sits on the waterfront of the most beautiful beach on Isabela. It is surrounded by the national park wetlands and overlooked by the six majestic shield volcanoes on the island.
The hotel has been constructed with native materials and by local craftsmen so as to be in harmony with the island. The island´s natural surroundings become part of the decor at Iguana Crossing; the rooms have ocean views, the roof top Jacuzzi has an island panorama, and the poolside bar and deck overlook a most pristine floury white sand beach.
After a busy day on the island you can sit out on the poolside terrace with a book or in the comfortable and relax surrounded by spectacular views of Isabela. To help you wind down the day the welcoming bar will invite you to taste a wine of your choice, a fresh fruit juice or another of the alcoholic and non-alcoholic drinks on offer.
Our friendly, relaxed staff, almost all from the island, will make your stay as carefree as possible so you can just relax and enjoy.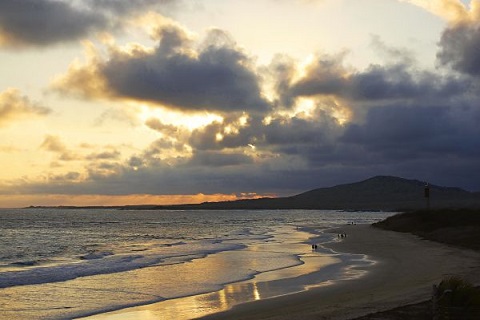 Isabela Island:
If you really want to experience island life then Isabela is the place to come. One of the last relatively untouched places in the archipelago, Isabela is pristine Galapagos at its purest.
The largest of all the island, Isabela is paradise on earth for a wealth of animal, bird and marine wildlife that is beyond comparison. Its isolated empty beaches stand beneath the mighty shield volcanoes and its wetlands and verdant highland forests cover the island. The hidden paths lead over lava rock formations, through inland, mangrove fringed and back to Isabelas marine wonderland where a dream of diving with a Galapagos penguin can become a reality.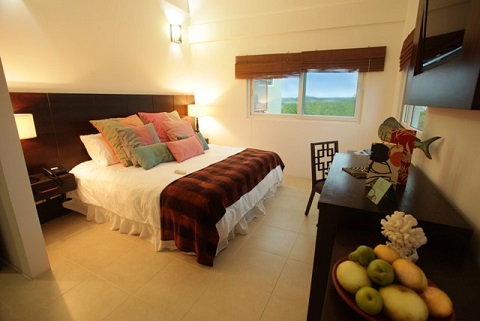 Offer is based on single/double occupancy in a Volcano Room.
Stay a minimum of 1 night or up to 8 nights.
A tax and service charge of $49.- per night is additional.
All reservations are subject to availability.