Bid For Certificate valid for a $49 Napa River History Tour & Kayak Rental located in Napa, California!
A Little about Napa River History & Kayak Tours!

We believe in offering old fashioned service with modern sensibility. We work hard to deliver top quality service to all our guests whether you are a large corporate group or an individual. We want to provide you and your group with an excellent & memorable experience.
We love seeing our guests return again and again and most of our guests do not live here in the valley! They come back with their friends and family because they had a wonderful experience with us. We want to provide that same experience for you!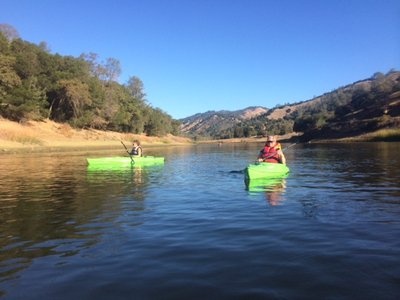 This company was started by a Napa native who has been a professional tour guide for over twenty years. We are a small company and we hope to expand by building our reputation with people like you. We believe we have the most well rounded, thoroughly trained and educated tour guides in the Napa Valley.
We love what we do and are dedicated to bringing you, your family and friends and/or group joy.

We Make Everything Easy for You!
*An Incredible Tour!
*Perfect for All Fitness Levels and Experience.
*Includes kayaks, life Jackets and paddles.
*Convenient Location close to downtown Napa.
*Stable kayaks well suited for beginners.
*Knowledgeable and Professional Staff
*One and a half to two hours long