Bid Per Night and Choose your length of stay thru April 2017 at the Magnolia Hotel Omaha, in Nebraska!
LANDMARK BUILDINGS IN BUSTLING CITIES
Picture a landmark building in the center of a bustling city like Houston, Dallas, Denver or Omaha. Be embraced by warmth and elegance upon entering the lobby. The city awaits you and a gracious staff is always ready and willing to be of service. Welcome to a collection of award-winning, independent hotels with a style all their own.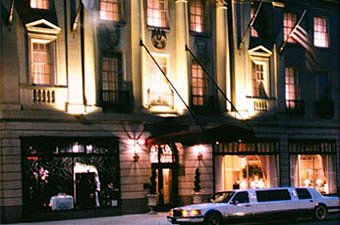 The Omaha Magnolia Hotel's stunning new design is reminiscent of the building's 1920s Italian heritage. Upon entry, the beautiful lobby reflects Italian architecture in the original marble floor, travertine walls, Roman columns and elegant vaulted ceiling. Modern touches liven up this exclusive space, including elliptical-shaped chandeliers, a modern seating area with leather ottomans, a mahogany registration desk with a concrete countertop and a custom area rug with a floating blossom design. The 145 boutique-style guest rooms, along with an ultra-swanky bar and lounge have created one of the hottest hotels to stay at in downtown Omaha.

All Rooms include Complimentary Hot Buffet Breakfast, Free WiFi, Daily Managers Reception including beer wine and soft drinks, and bedtime Cookies & Milk.
Stay a minimum of 1 night or up to 7 nights.
Offer based on a Queen Room or Double/Double.
Please advise if you prefer 1 Queen bed or 2 double beds. (sleeps up to 4 guests)
A Tax and Service charge of $39.- per night is additional.
All reservations are subject to availability.