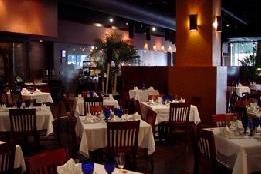 Bid For $50 Certificates to Churrascaria Pampas Brazilian Grille in Las Vegas, Nevada!
---
This auction has ended without any winners.
Unfortunately, this offer has ended. The offer ended: Thursday, December 21, 2017 4:00 PM
The good news? You can check out hundreds of more deals that you can Bid on or Buy-It-Now.
New to SkyAuction? We are the web's leading travel auction site, offering thousands of super discounts on flights, cruises, hotels, vacation rentals, and more every day. You can register to bid with our simple, secure, fast, and free registration page.
Item Description
Item #:
2879702
This is a Bid Per Certificate Auction. Bid for the price you are willing to pay for a single certificate. When you win, you may request up to 4 certificates at your winning price. For example, if you win this auction for $10, then you can get up to 4 certificates for $10 each!
Bid for $50 Certificates to Churrascaria Pampas Brazilian Grille in Las Vegas, Nevada!
Going back in time perhaps two centuries or so, the idea of spit roasted meats was not so much a leisurely evening out with the gang as much as it was about daily sustenance. A fire pit glowing with coals and several large sticks or skewers laden with what ever the Gaucho could muster was the fare for the evening. This scene was played out daily in the southern regions of Brazil generation after generation. And as with all generational traditions, modifications and improvements come.


Sitting on the ground was replaced with benches and tables, the pit fire gave way to a brick Rodizio and the meats became more refined and diverse as well. The birth of the Churrascaria had come. By its very nature the Churrascaria lends itself to gathering together and celebrating life! What did not change was the simplicity of the Churrasco style; great food, camaraderie and plenty of both! Today, as was two centuries ago, the evolution of the Churrascaria continues filled with the revelry of friends celebrating life and dining on the finest the market can offer. Just as the Gauchos of the Brazilian pampas realized these many years ago, nothing is better than a celebration with great food, great friends and plenty of them both!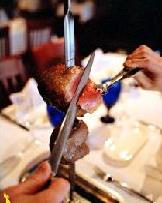 Bid price is per certificate.

Churrascaria Pampas Brazilian Grille
3663 Las Vegas Blvd.
Las Vegas, NV 89109
702-737-4748
www.pampasusa.com
Churrascaria Pampas Brazilian Grille $50 Certificate - Expires 12/30/2017
Not Valid with any other coupons, promotions, or discounts
Limited to parties of 6 or smaller.
Valid toward both food and alcohol.
Not Valid toward Tax and Gratuities.
Resale of these items is strictly forbidden either privately or through any other website. The issuer reserves the right to deny acceptance without recourse of any items deemed to have been obtained in a manner contrary to our terms of sale and any person found to engage in this practice will be refused the right to purchase further items of this type.
Options Available :
FedEx 2Day Shipping for $10
FedEx Standard Overnight Shipping for $15
Other Details
Anytime within the following date(s):
7/1/2016 thru 12/30/2017
1 to 4 certificates.
$20
Free Shipping.
---
Please note: The rank of bidders is listed by the best price, greatest quantity, date the item was bid on, and the time the bid was placed. Winning bidders will be displayed! All times are EST.
*The AutoBid feature is an optional feature which allows you to place a blanket bid on an item. This way you do not have to be present to raise your bid to the next acceptable bid level should someone else outbid you. If someone outbids you, the AutoBid acts as your agent and raises your bid to the next acceptable winning bid. This will continue until your AutoBid limit is reached. In the event of ties, the AutoBid is the winning bid.
Reference #: 147869