Enjoy 7 Nights Stay in a Grand Luxxe 1 Bedroom Suite at the Grand Luxxe in Nuevo Vallarta, Mexico!
The resort charges a $75 resort fee per unit per week at check-in for all international travelers. Due to contract restrictions Mexican Residents are not permitted to use this offer.
Recipient of the Five Diamond Award, Grand Luxxe Nuevo Vallarta offers members one of the most exclusive and luxurious vacation experiences in Mexico.
Situated on the Pacific Coast state of Nayarit, one of the world's largest natural bays. Located 10 minutes from the Puerto Vallarta International Airport and just 25 minutes from Puerto Vallarta downtown. Guests will enjoy a variety of restaurants with International a-la-carte meals. Nayar Golf offers a 71 par 18 hole Jack Nicklaus course. Plunge into the glamorous, shimmering pools and relax in private lounges all day long. Bring your children to our Kid's club and enjoy many activities for the whole family.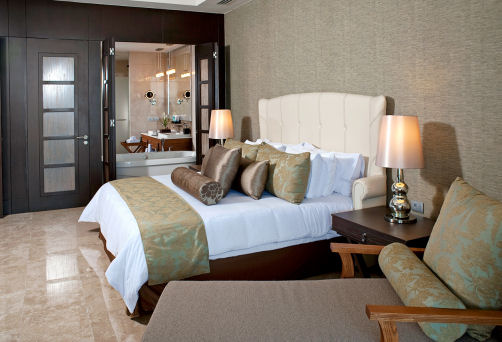 Grand Luxxe 1 Bedroom Suite
The One Bedroom Suite is one-bedroom, one-and-a-half bathroom suite with one king-sized bed, gourmet kitchen, living room with a sleeper sofa, dining room, two LCD TVs, Jacuzzi tub, and wide terrace with a private plunge pool. Accommodates 4 adults, 2 children.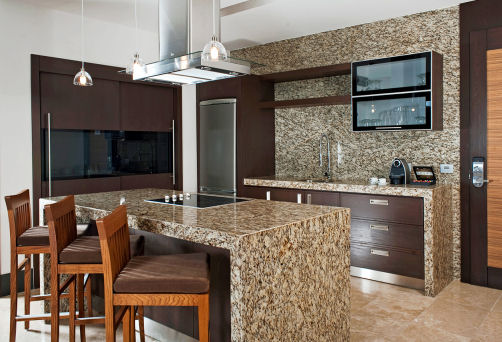 Dates Available: (Availability is subject to change)
The Following Check-in Dates are Available for a 7 Night Stay in a 1 Bedroom Suite!
1 Bedroom Suite: (Sleeps Maximum of 4 Adults and 2 Children) With 1 and 1/2 Baths and a Partial Kitchen.
May 7, 12, 19, 21, 26, 2017
June 2, 2017
July 7, 8, 9, 14, 16, 28, 30, 2017
August 4, 11, 12, 13, 18, 19, 20, 25, 26, 27, 2017
September 1, 8, 10, 15, 17, 22, 24, 29, 2017
October 1, 6, 8, 13, 15, 20, 22, 27, 2017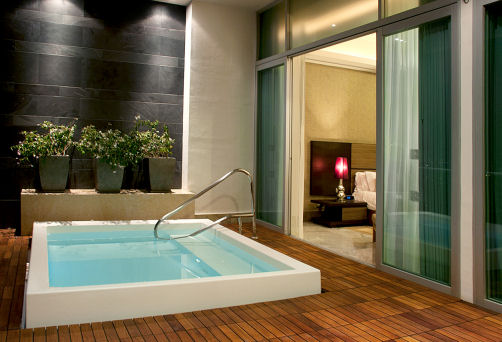 See our other Grand Luxxe Nuevo Vallarta offers for Master Room or 2 Bedroom Suites!
Resort applies a US$75 Resort Fee per unit, per week for International residents.
Fee Includes: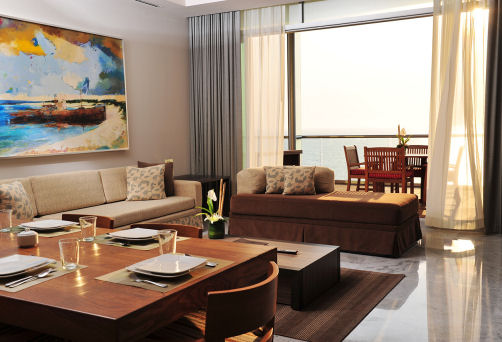 Note: Spend the weekend or stay the week, the suite is yours for 7 nights. Also, there is no presentation to attend, so all your vacation time is yours to enjoy.