Bid Per Room Per Night and Choose Your Length of Stay anytime
in 2017
at Luxury Country Resort Villasanpaolo Wellness e Relax in Toscana
in San Gimignano, 40 Miles from Florence ITALY!


Country Resort in the Beautiful Hills of Tuscany
Escape to the Tuscan countryside at the charming Villasanpaolo Wellness e Relax in Tuscana. The former estate is now a resort with cozy accommodations in historic villas that offer modern conveniences, comfortable furnishings, and beautiful, sweeping views of Tuscany. Just steps from the villas is a panoramic pool with poolside terrace to soak the sun. The resort features a notable Irispa Wellness Pavilion Spa, a fully-equipped fitness center, tennis courts, international library, and billiards room for guests to stay relaxed and entertained during a fantastic holiday in Italy. Enjoy fine, traditional Italian cuisine at the hotel's two restaurants and wine cellar. Book a visit to tranquil Tuscany at Villasanpaolo Wellness e Relax in Tuscana.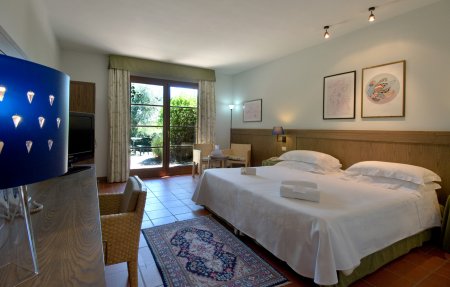 Accommodations at Villasanpaolo Wellness e Relax in Toscana flawlessly blend historic charm and modern conveniences with rooms in a restored villa and a new main complex. Each of the 78 rooms and suites are cozy and well-afforded and offer sprawling scenic views of the Tuscan hills. Accommodations come standard with complimentary WiFi, individually controlled thermostats, towel warmers in the bath, LCD televisions, and minibars.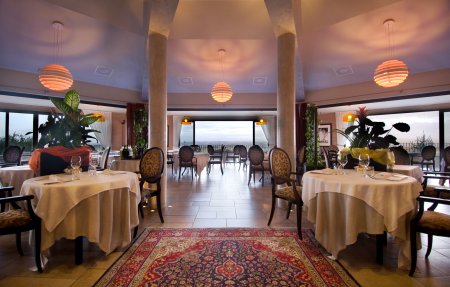 Guests of Villasanpaolo Wellness e Relax in Tuscana can experience the best of traditional Tuscan Italian Cuisine. The hotel boasts two restaurants, a poolside bar, and a wine-cellar for special occasion, private dining.
Villasanpaolo Wellness e Relax in Toscana sits atop of Villa San Paolo hill amid the rolling Tuscan hills of Italy, surrounded by majestic and historic villages. Between the UNESCO World Heritage Site, San Gimignano, with its Gothic architecture and secular towers; Certaldo, a walled medieval city and hometown of Giovanni Boccaccio; Siena, with its beautiful Piazza del Campo and Torre del Mangia; and birthplace of the Italian Renaissance, Florence, guests of Villasanpaolo have plenty to explore. Firenze, Pisa, Lucca, Monteriggioni, Lucca, and Chianti are also nearby.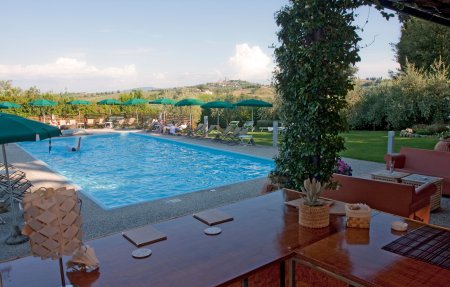 As the name suggests, Villasanpaolo Wellness e Relax in Toscana is focused on providing a completely relaxing retreat. Villasanpaolo also boasts a panoramic outdoor swimming pool, a tennis court, and billiards for guests to enjoy light recreation and fun on site.
Stay for a minimum 1 Night and up to 10 nights as desired and based on availability.

Inventory is very limited. Auction Winners are advised to submit their preferred travel dates upon winning of the auction.

Tax and service charges are $29.00 per room per night additional.

Offer is based on single or double occupancy in standard room accommodations.

Reservations subject to availability.