Enjoy 7 nights in a 1 or 2 bedroom suite at the Stallion Springs Resort in Tehachapi, California!
Stallion Springs Resort
28681 Stallion Springs Drive
Tehachapi, CA 93561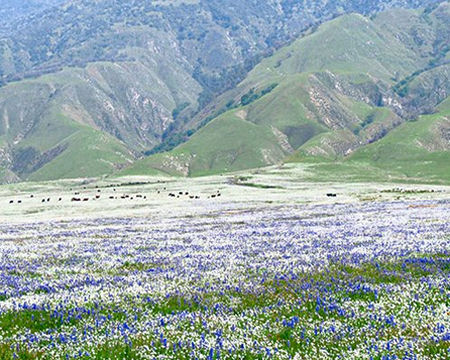 Located in the Cummings Valley and surrounded by mountains, Stallion Springs Resort is the perfect getaway location. Stallion Springs Resort has restful, recreational, breathtakingly beautiful surroundings. The resort is an out-of-the-city, out-of-the-ordinary, quiet, friendly, country lover's environment. The area offers seasonal activities including horseback riding, scenic hiking, botanical gardens, and the Mojave Desert. There is a pool one mile from the resort that is open from Memorial Day through Labor Day. The resort offers a discount at the Steak House Restaurant nearby. On site the resort lends videos, DVDs, books, and games at no charge.
Adjacent to the resort is Horse Thief Golf and Country Club. Enjoy an 18-Hole round of golf set on undulating terrain among giant ancient oaks. Enjoy a trip to one of our local wineries, for wine tasting and lunch. We have BBQ Night (through the Summer Months) Bingo Night (through the Winter Months). Trip to local ranches, Indian Point Ostrich, Adorable Alpacas and Pegasus Rescue Ranch for Horses.
Dates Available:
(Availability is subject to change)
1 Bedroom Suite: (maximum occupancy 4) 2 baths and a full kitchen
The Following Check-in Dates are Available in a 1 Bedroom Suite

May 26, 2017
October 20, 27, 2017
November 3, 24, 2017
December 1, 8, 15, 2017

OR UPGRADE TO A 2 BEDROOM SUITE FOR ONLY $100 FOR THE WEEK!
Dates Available:
(Availability is subject to change)
2 Bedroom Suite: (maximum occupancy 6) 3 baths and a full kitchen
The Following Check-in Dates are Available in a 2 Bedroom Suite

October 27, 2017
November 3, 10, 2017
December 1, 2017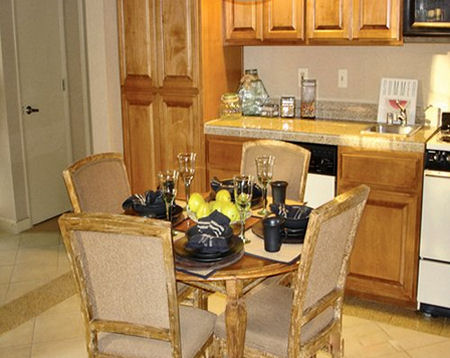 Unit Amenities
Air Conditioning (All Units)
Carpet (All Units)
Dishwasher (All Units)
Fireplace - Unit (All Units)
Kitchen (All Units, Full)
Microwave (All Units)
Telephone (All Units)
Washer/Dryer (All Units)

On-Site Amenities
Handicapped Unit
Whirlpool/Hot Tub

Nearby Amenities
Fishing (Nearby)
Golf (Nearby)
Grocery Store ( 15.0 miles)
Hairdresser ( 1.0 miles)
Horseback Riding ( 5.0 miles)
Lake (Nearby)
Medical Facilities ( 16.0 miles)
Restaurant (Nearby)
Snack Bar ( 1.0 miles)
Swimming Pool ( 1.0 miles)