Enjoy 7 Nights in a 2 or 3 Bedroom Suite at Florida Vacation Villas or Vacation Villas Club I in Orlando, Florida Near Disney!
Florida Vacation Villas
2777 N. Poinciana Blvd.
Kissimmee, FL 34746
Florida Vacation Villas invites you to enjoy a holiday surrounded by all that you need to have the time of your life with your loved ones. You have eventful days ahead, so make yourself at home and relax by the pool or hot tub. Then gather the crew for a a game of outdoor billiards. After a day of rides, have fun grilling burgers and hot dogs on the barbecue. Children can have fun in the playground. All can stop by for the weekly complimentary potluck lunch and cookout at the gazebo. The fitness room can help you burn off calories. The friendly front desk can help you with what you need.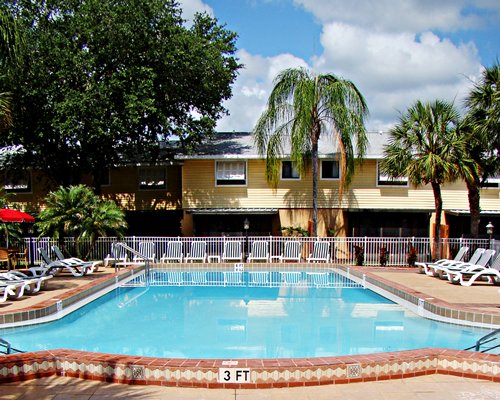 Arriving in Central Florida, the theme park capital of the world, you are about an hour away from spectacular beaches on either side—the Atlantic and Gulf Coasts. You reach main attractions a short drive away that leave you breathless and wanting more. Let the magic of Disney World's parks and Universal Studios take you away on thrilling rides, and the tender beauty of sea creatures from Sea World move you. Even get out of this world close by at Kennedy Space Center. This destination is perfectly suited for a romantic or family escape during any season as it enjoys year long sunny weather.
Unit Description
Air conditioned rooms are spacious and comfortable to get you relaxed from the moment you enter. There are many types of rooms to accommodate families or groups of friends seeking theme park fun. Units may feature full or partial kitchens for greater convenience.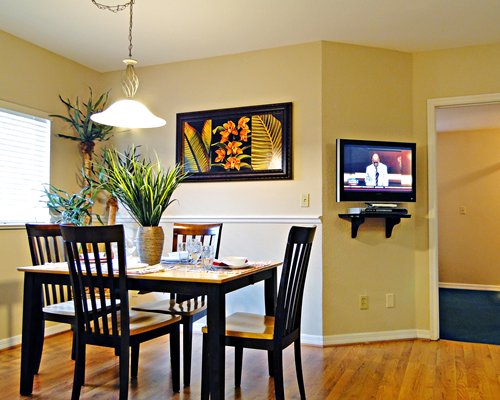 Dates Available: (Availability is subject to change)
2 Bedroom Suite: will sleep up to 6 people and comes with 2 baths and a full kitchen.
The Following Check-in Dates Are Available for a 7 Night Stay!

December 30, 2017
May 5, 2018



OR UPGRADE TO A 3 BEDROOM SUITE
FOR ONLY $100 FOR THE ENTIRE WEEK!
The 3 Bedroom Suite: will sleep up to 8 people and comes with a full kitchen.
(Date Availability is subject to change)
The Following Check-in Dates are Available in a 3 Bedroom Suite!
Sold Out!

Don't see the date you're looking for? Click below to view and instantly confirm any availability up to one year from today. Just search your date range and destination in SkyAuction.com's NEW Vacation Rental Booking Engine!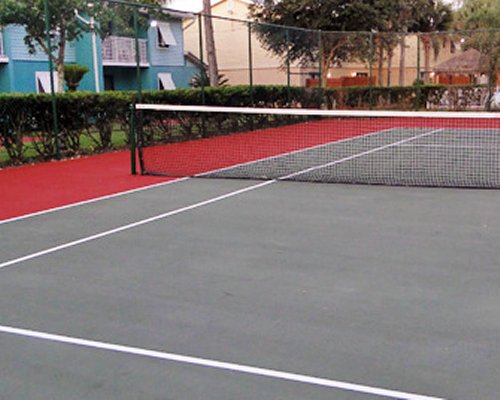 On Site Amenities
Swim in or sun bathe by one of our swimming pools or just relax in the hot tub while your family enjoys one of our playgrounds. For your enjoyment, we also have an outdoor billiards table and tennis courts. We provide all of the equipment you need for a great game.
Two barbeque gas grills that are available to use during our normal pool hours, so relax and have your own cookout here at Florida Vacation Villas!
You can enjoy family time at our game room, while playing air hockey or a game of pool! Or if you want to keep up with your daily exercises you can take some time and walk or run on the treadmill or lift weights in our fitness room!
Important Information:
A new Check-In Office has been created for your convenience located at 2770 N. Poinciana Blvd Kissimmee, FL 34746.
NEW After-hours phone number is 407-569-1052. Calls answered between 5pm and 9pm for emergencies.
Note: Spend the weekend or stay the week, the suite is yours for 7 nights. Also, there is no presentation to attend, so all your vacation time is yours to enjoy.