This auction has ended without any winners.
Unfortunately, this offer has ended. The offer ended: Saturday, October 14, 2017 4:00 PM
The good news? You can check out hundreds of more deals that you can Bid on or Buy-It-Now.
New to SkyAuction? We are the web's leading travel auction site, offering thousands of super discounts on flights, cruises, hotels, vacation rentals, and more every day. You can register to bid with our simple, secure, fast, and free registration page.
Item Description
7 nights in a 3 BR Unit at the Island Links by Coral Resorts in Hilton Head Island, South Carolina for November 3, 2017
---
Item #:
2849920
This offer is for a 3 bedroom unit with a full kitchen sleeping up to 10 people.
Winner will have their credit card charged immediately upon completion of the auction and documents will be sent via email! Winner must have a valid credit card on file at the end of the auction or they risk losing the room.
Highlights
Experience the quiet ambience of Island Links by Coral Resorts in Port Royal Plantation on Hilton Head Island. Hilton Head Island is one of the country's premier leisure-time destinations, featuring fine restaurants, world-class athletic facilities, and miles of ocean beach. Luxurious two- and three-bedroom condominiums feature golf course views. Relax at the on-site clubhouse and pool or take advantage of golf, tennis, or the beach, each just minutes away.
Additional Information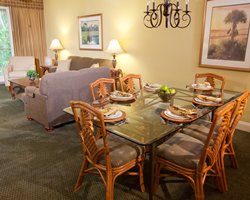 All units have central heat and A/C,
fully equipped kitchens, full-size W/D
and some have whirlpool tubs. TV's,
DVD/ VCR's are also in each unit.
Units have varying bed setups. Resort
assigns units based on unit type from
RCI. A US$100 security deposit/card
imprint is taken at check-in. No pets
allowed. Fees charged for golf. Call
Heritage Golf at 843/689-4653 for more
information. Call Reba Management at
843/842-5583 for late check-in
information. For additional info,
please call the resort office at
843/681-4266. LATE CHECK-IN: Go to the
clubhouse. Right side of door is the late
Check-In box. On Key Pad: Press 5, then 3,
then 1, then 0. Open door and find the
package with your name and unit number.
Please close door securely.
Unit Amenities
Amenities in All Units
Telephone
Kitchen (Full)
Air Conditioning
Carpet
Washer/dryer
Dishwasher
Microwave
Resort Amenities
On-Site
Swimming Pool
Exercise Equipment
Whirlpool/hot Tub
Nearby
Live Entertainment
Restaurant
Off-Site
Grocery Store (1.0 miles)
Shopping Area (1.0 miles)
Beach (1.0 miles)
Medical Facilities (1.0 miles)
Fishing (1.0 miles)
Auto Rental (1.0 miles)
Tennis (1.0 miles)
Hairdresser (1.0 miles)
Health Club (1.0 miles)
Sauna (1.0 miles)
Golf (1.0 miles)
Wind Surfing (2.0 miles)
Water Skiing (2.0 miles)
Boating (5.0 miles)
Horseback Riding (5.0 miles)
Urgent Information
Effective
Message
1/1/05
Points Reservations Less Than 7 Nights Will Require Cleaning
Fees. This Fee Is $42 For 2 Bedrooms, $48 For 3 Bedrooms,
And $96 For 5 Bedrooms. Resort Buildings Have 2 Levels And
There Are No Elevators. No Pets Are Allowed. For Late
Arrivals, Check In Packet Will Be Found In The Lockbox To
1/1/05
The Right Of The Front Door. Lockbox Combination Is
Provided In The Rci Confirmation.
Parking Limited To 2 Cars Per Unit, No Trailers, Motorhomes,
Campers, Boats And Some Area Do Not Allow Motorcycles.
---
Bid price is per unit.
Travel Details
Anytime within the following date(s):
11/3/2017
Anytime within the following date(s):
11/10/2017
7 nights.
$299 additional per unit
$20
---
Please note: The rank of bidders is listed by the best price, greatest quantity, date the item was bid on, and the time the bid was placed. Winning bidders will be displayed! All times are EST.
*The AutoBid feature is an optional feature which allows you to place a blanket bid on an item. This way you do not have to be present to raise your bid to the next acceptable bid level should someone else outbid you. If someone outbids you, the AutoBid acts as your agent and raises your bid to the next acceptable winning bid. This will continue until your AutoBid limit is reached. In the event of ties, the AutoBid is the winning bid.
Reference #: 156638