Enjoy a 7 Night Stay at The Bliss Riviera Maya in Cancun, Mexico!

As of February 5, 2018, The resort charges a resort fee of $30 per person per day at check-in for all international travelers over the age of 12 and a $15 per person per day for all international travelers 2 to 12 years of age. Due to contract restrictions Mexican Residents are not permitted to use this offer.
The Bliss captures the essence of vacationing in style. Tucked away on a breathtaking 338 acre property, The Bliss Jungle Riviera Maya is surrounded by jungle and mangroves. With a total of 21 buildings, your stay will be both private and adventurous. A trip to The Bliss Riviera Maya is an eco-journey in the tropical forest, lagoons, water canals and coastal dunes with all the hospitality and charm of Mexico from a by-gone era, the Mayan era. The Bliss conveys a feeling of being home, with a Mexican flare. Each room is designed with space and convenience, albeit traveling with your family or on a romantic getaway. Like all our Resorts, The Bliss is designed with your family in mind. A place to create memories, try new activities, taste the Mexican flavors and soak up fun under the sun.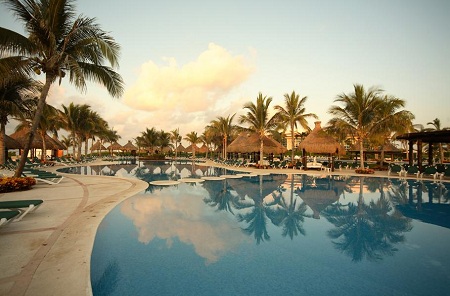 Located at the exclusive Riviera Maya just 15 min. away from Playa del Carmen. Take a ferry to Cozumel. Enjoy the white sand beach, the beautiful blue Caribbean water and practice your favorite water sport. Enjoy the fascinating meals prepared by international chefs at our beautiful restaurants. Participate in the daily activities program to enhance your vacation. Play at our beautiful golf course designed by Jack Nicklaus. Try our top-of-the-line gym, spa and magnificent swimming pools.
Dates Available: (Availability is subject to change)

1 BEDROOM SUITE: Sleeps up to 5 and has a partial kitchen. Double your size and double your pleasure as you bring the family to stay in the Suite floorplan. A room similar to the Master Room but with the option of one king bed, the Suite floorplan has an additional living and dining area. Both rooms have an exterior terrace. The living area consists of two sofas facing a second television as well as a kitchen and dining area for "eat-in" nights. The Suite lives like a condo with the convenience of a resort.
The Following Check-in Dates are Available for a 7 Night Stay!

May 4, 6, 11, 13, 18, 20, 25, 27, 2018
June 1, 3, 8, 10, 15, 17, 22, 24, 29, 2018
July 1, 6, 8, 13, 15, 22, 27, 29, 2018
August 3, 5, 10, 12, 17, 19, 24, 26, 31, 2018
September 2, 7, 9, 14, 16, 21, 23, 28, 30, 2018
October 5, 7, 12, 14, 19, 21, 26, 28, 2018
November 2, 4, 9, 11, 16, 18, 23, 25, 30, 2018
December 2, 7, 9, 14, 16, 21, 23, 2018

Don't see the date you're looking for? Click below to view and instantly confirm any availability up to one year from today. Just search your date range and destination in SkyAuction.com's NEW Vacation Rental Booking Engine!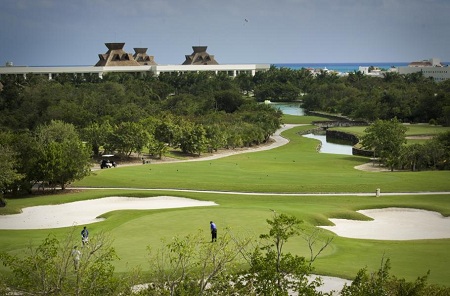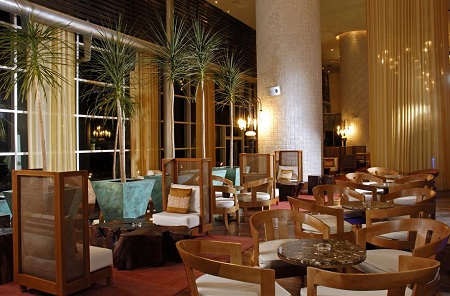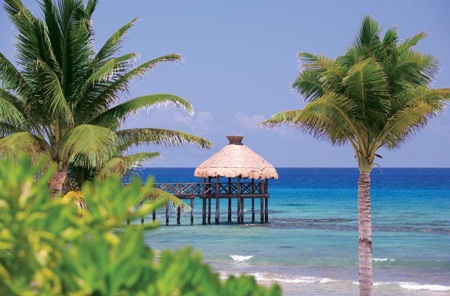 Important Information
Pet Information: Pets are not accepted; could result in forfeiture of the unit and/or other penalties.
Credit card imprint required upon check-in at the resort.
Extra fee for parking, internet, gym, tennis and golf.
Due to Coral reef, beach is best suitable for snorkeling.Must enter with care.
Note: Spend the weekend or stay the week, the suite is yours for 7 nights. Also, there is no presentation to attend, so all your vacation time is yours to enjoy.