Enjoy a 7 Night Stay in a Master Room at The Grand Mayan Cabos Resort in San Jose Del Cabo, Mexico!
The Grand Mayan Cabos Resort
SAN JOSÉ DEL CABO, MEXICO
As of February 5, 2018, The resort charges a resort fee of $30 per person per day at check-in for all international travelers over the age of 12 and a $15 per person per day for all international travelers 2 to 12 years of age. Due to contract restrictions Mexican Residents are not permitted to use this offer.
Located at the southern tip of the Baja Peninsula in Los Cabos, this enchanted retreat boasts an endless variety of activities with the perfect blend of intimacy and relaxation. It features a full-service, world-class health spa with beauty treatments, sauna, steam room, Jacuzzi, and fitness complex; plus a clubhouse with nine-hole, par-35 golf course. You'll love the large reflection pool that leads to a pristine golden beach; and fine international restaurants. This impressive construction is completely integrated into the natural landscape.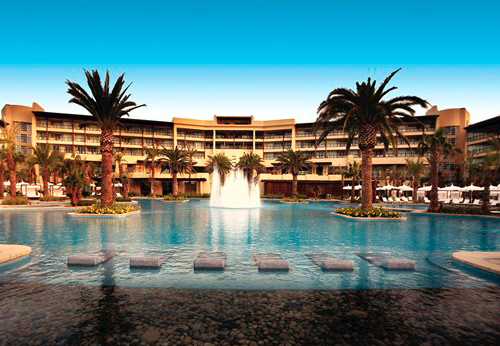 Los Cabos is the primary tourist destination of the southern Baja peninsula, boasting beautiful unspoiled beaches. Among its many other inviting features are breathtaking views, boating, surfing, skindiving and superb fishing. This area is known as the marlin fishing capital of the world. The Grand Mayan Los Cabos Resort is convenient to all of the activities for which this destination is famous, plus great shopping, tennis, and horseback riding.
Unit Description
If you're looking for great accommodations nestled in lovely landscaping, this is the place for you, The grounds are always very well maintained. The staff are truly outstanding in all other ways as well. All units at the Grand Mayan Los Cabos have air-conditioning and telephone. Many have kitchenettes with microwaves.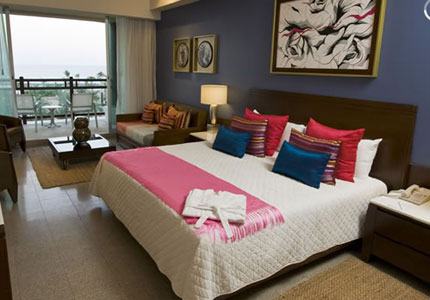 Studio (Master Room): The Master Room features a king-size bed, one bathroom with Jacuzzi tub, LCD television, and terrace with a view. Accommodates 2 adults and 2 children.

Dates Available: (Availability is subject to change)

The Following Check-in Dates are Available for a 7 Night Stay!
August 10, 12, 17, 19, 26, 31, 2018
September 2, 7, 8, 9, 14, 15, 16, 2018
October 12, 19, 21, 26, 27, 28, 2018
November 2, 4, 11, 23, 24, 25, 2018
December 1, 2, 7, 8, 9, 14, 15, 16, 2018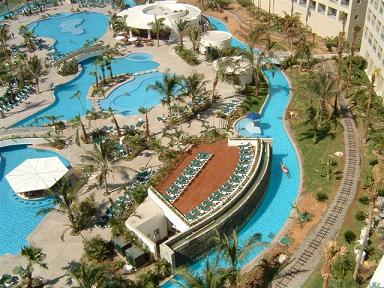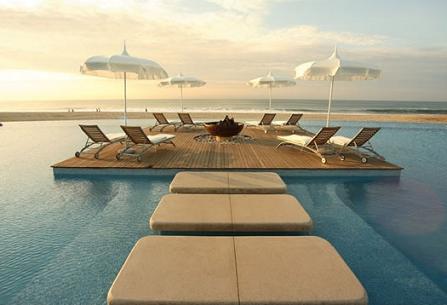 Property Amenities:

Car Rental (Onsite)
Jacuzzi/Hot tub (Onsite)
Laundry facilities (Onsite)
Medical facility (Onsite)
Onsite - Swimming pool - outdoor ()
Safe-deposit box ()
Salon (Onsite)
Sauna (Yes)
Spa (Onsite)
Swimming pool (Onsite)
Beach (Onsite)
Child care (Onsite)
Fishing (4 Miles)
Golf (Onsite)
Horseback Riding (Nearby)
Scuba Diving (4 Miles)
Shopping (1 Miles)
Tennis (1 Miles)
Note: Spend the weekend or stay the week, the suite is yours for 7 nights. Also, there is no presentation to attend, so all your vacation time is yours to enjoy.