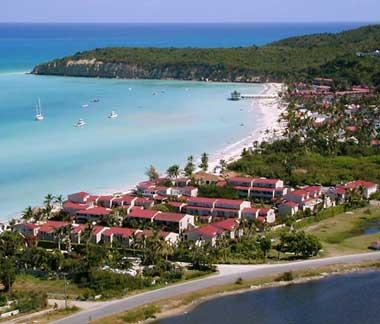 Antigua Village Beach Resort in Antigua! Bid Per Room Per Night and Choose Your Length of Stay!
Studio | Sleeps 2 Comfortably
---
This auction has ended without any winners.
Unfortunately, this offer has ended. The offer ended: Tuesday, March 12, 2019 3:00 PM
The good news? You can check out hundreds of more deals that you can Bid on or Buy-It-Now.
New to SkyAuction? We are the web's leading travel auction site, offering thousands of super discounts on flights, cruises, hotels, vacation rentals, and more every day. You can register to bid with our simple, secure, fast, and free registration page.
Item Description
Item #:
3094620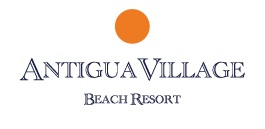 Bid Per Room Per Night and Choose Your Length of Stay
thru December 2019
in a Studio - Sleeps 2 Comfortably at
the Antigua Village Beach Resort!
Antigua Village was developed on the site of a coconut plantation situated at the ocean's edge on Dickenson Bay, one of the best beaches in Antigua.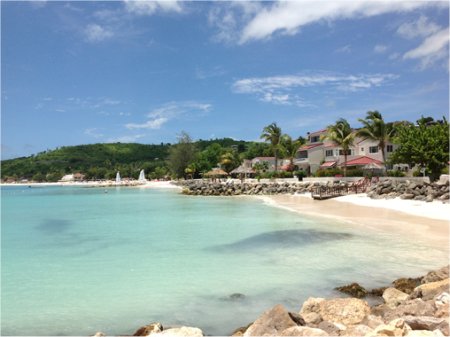 It is a collection of exclusive, privately owned apartments set in beautiful tropical gardens. Some are ground level, others are second floor, and there are a few third floor studio apartments around the pool. The apartments vary in size. Each is furnished, equipped and decorated to the individual taste of the owner. The village is 20 minutes drive from the airport and 10 minutes from the capital, St. Johns.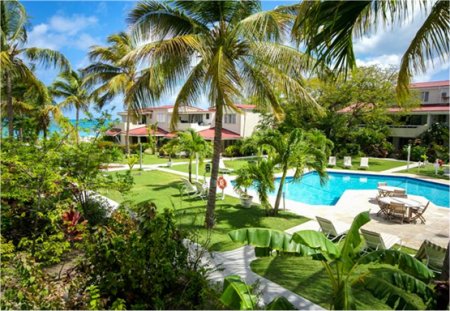 Two story buildings surround attractive planted gardens adjacent to the sea. Facilities include a kitchen for self catering and it has more of a community spirit than a regular hotels.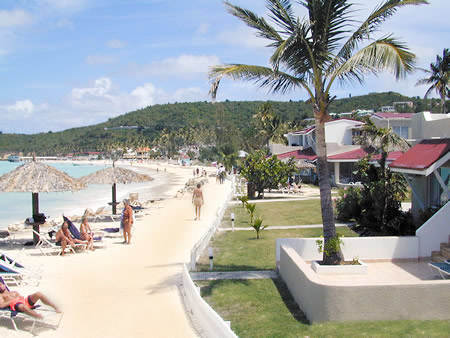 Accommodations will be provided in a studio unit with ONE KING bed which sleeps 2 comfortably.
Tax and service charges of $49.oo per room per night.
Seasonal Surcharges may apply - see below for details.
Reservations subject to availability.
For more infomation about Antigua Village
Click Here
Bid price is per room per night.
Surcharges
January 7 - April 30 (3/17/2019-4/30/2019) for $25 per room per night
Travel Details
Anytime within the following date(s):
8/16/2018 thru 11/2/2018 11/17/2018 thru 12/10/2018 12/18/2018 thru 1/1/2019 1/9/2019 thru 1/17/2019 2/11/2019 3/1/2019 thru 3/5/2019 3/9/2019 thru 3/15/2019 3/19/2019 thru 5/21/2019 5/24/2019 thru 8/9/2019 8/24/2019 thru 11/15/2019 12/14/2019 thru 12/21/2019
Anytime within the following date(s):
8/17/2018 thru 11/3/2018 11/18/2018 thru 12/11/2018 12/19/2018 thru 1/2/2019 1/10/2019 thru 1/18/2019 2/12/2019 3/2/2019 thru 3/6/2019 3/10/2019 thru 3/16/2019 3/20/2019 thru 5/22/2019 5/25/2019 thru 8/10/2019 8/25/2019 thru 11/16/2019 12/15/2019 thru 12/22/2019
1 to 14 nights.
First possible travel day is 5 day(s) after submission of travel preferences.
12/14/2019
$49 additional per room per night
$20
---
Please note: The rank of bidders is listed by the best price, greatest quantity, date the item was bid on, and the time the bid was placed. Winning bidders will be displayed! All times are EST.
*The AutoBid feature is an optional feature which allows you to place a blanket bid on an item. This way you do not have to be present to raise your bid to the next acceptable bid level should someone else outbid you. If someone outbids you, the AutoBid acts as your agent and raises your bid to the next acceptable winning bid. This will continue until your AutoBid limit is reached. In the event of ties, the AutoBid is the winning bid.
Reference #: 164448