This auction has ended without any winners.
Unfortunately, this offer has ended. The offer ended: Tuesday, March 2, 2021 11:00 PM
The good news? You can check out hundreds of more deals that you can Bid on or Buy-It-Now.
New to SkyAuction? We are the web's leading travel auction site, offering thousands of super discounts on flights, cruises, hotels, vacation rentals, and more every day. You can register to bid with our simple, secure, fast, and free registration page.
Item Description
7 nights in a 1 BR Unit at the Festiva Orlando Resort in Kissimmee, Florida for March 12, 2021
---
Item #:
3402753
This offer is for a 1 bedroom unit with a partial kitchen sleeping up to 4 people.
Winner will have their credit card charged immediately upon completion of the auction and documents will be sent via email! Winner must have a valid credit card on file at the end of the auction or they risk losing the room.
Highlights
The resort staff here at Celebration World Resort thanks you for choosing us for your stay in Central Florida. Please visit our website at www.celebrationworldresort.com for all the information you will need prior to arrival. We recommend that you take advantage of the wonderful services that the Garden Grocer offers to make your stay more enjoyable (www.gardengrocer.com) Safe travel, and we look forward to seeing you soon.
Additional Information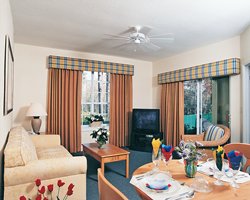 All units are air-conditioned and have a
microwave and washer/dryer. 1BR units have
a partial kitchen and 2BR units have a
full kitchen. 1BR Max 4/Pri 4 are 493-523
sq. ft. They have 1 bath, 1 queen bed, 1
sleep sofa, and a 2-burner stove. 2BR
Max 6/Pri 4 have 2 baths, 1 king bed, 2
full beds and 1 sleep sofa. 2BR units
Max 8/Pri 8 have 2 baths, 1 king bed, 1
queen bed and 2 queen sleep sofas. 3BR
units OCC: Max 12/Pri 8 have 3 baths, 1
king bed, 1 queen bed, 2 full beds and 2
sleep sofas. Credit card security deposit
required at check-in. Limited number of
pet-friendly rooms; please contact the
resort in advance if bringing pet to
ensure availability. Pets under 40 lbs
allowed in 2 buildings; non-refundable
US$50 fee per pet payable at check-in.
Limit 2 pets per unit. You must provide
written proof of vaccination from a
Vetenarian. Due to saftey concerns, we do
not allow German Shepards, Rotweillers,
Doberman Pinschers, Wolves, and/or exotic
animals of any kind regardless of their
weight.
Unit Amenities
Amenities in All Units
Kitchen (Partial, Full)
Air Conditioning
Carpet
Washer/dryer
Dishwasher
Microwave
Resort Amenities
On-Site
Swimming Pool
Children's Pool
Whirlpool/hot Tub
Playground Area
Live Entertainment
Handicapped Unit
Lift/elevator
Telephone
Laundry
Off-Site
Shopping Area (1.0 miles)
Restaurant (1.0 miles)
Medical Facilities (1.0 miles)
Water Skiing (2.0 miles)
Hairdresser (2.0 miles)
Grocery Store (2.0 miles)
Games Room (2.0 miles)
Health Club (5.0 miles)
Sauna (5.0 miles)
Spa (5.0 miles)
Child Care (5.0 miles)
Lake (10.0 miles)
Fishing (10.0 miles)
Boating (10.0 miles)
Horseback Riding (12.0 miles)
Scuba Diving (60.0 miles)
Beach (60.0 miles)
Casino (65.0 miles)
Urgent Information
Effective
Message
7/14/05
A Security Deposit In The Form Of A Credit Card Imprint, Is
Due At Check In. Pets Under 40 Pounds Allowed For A Non
Refundable $75 Fee. No Exotic Pets Allowed. Pits Bulls Are
Not Allowed. Pets Must Be Kept On A Leash. Vaccination
Records Required. Limited Number Of Rooms Allowing Pets,
2/23/04
Please Contact The Resort In Advance For Availability.
Outside Construction On Site. No Activities Programs.
8/11/09
No Housekeeping Or Maintenance Service Is Done Without
Guests Being Present.
If Arriving Late, Call Resort For Check In Instructions.
---
Bid price is per unit.
Travel Details
Anytime within the following date(s):
3/12/2021
Anytime within the following date(s):
3/19/2021
7 nights.
$299 additional per unit
$20
---
Please note: The rank of bidders is listed by the best price, greatest quantity, date the item was bid on, and the time the bid was placed. Winning bidders will be displayed! All times are EST.
*The AutoBid feature is an optional feature which allows you to place a blanket bid on an item. This way you do not have to be present to raise your bid to the next acceptable bid level should someone else outbid you. If someone outbids you, the AutoBid acts as your agent and raises your bid to the next acceptable winning bid. This will continue until your AutoBid limit is reached. In the event of ties, the AutoBid is the winning bid.
Reference #: 180715