Unfortunately, this low price guaranteed offer has ended. The offer ended: Thursday, July 22, 2021 11:00 PM
The good news? You can check out hundreds of more deals that you can Bid on or Buy-It-Now, all backed by the SkyAuction Best Price Guarantee.
New to SkyAuction? We are the web's leading travel auction site, offering thousands of super discounts on flights, cruises, hotels, vacation rentals, and more every day. You can register to bid with our simple, secure, fast, and free registration page.
7 nights in a 2 BR Unit at the Summer Bay Orlando by Exploria Resorts in Clermont, Florida for August 7, 2021
---
Item:
#3433625
This offer is for a 2 bedroom unit with a full kitchen sleeping up to 8 people.
Highlights
This intimate vacation destination is located on the grounds of beautiful Summer Bay Resort, just minutes from Walt Disney World(R) and Universal Studios. The resort offers several heated pools; beach with water-sports activities including Jet Skis; interactive water feature; Kokomos Tiki Bar; miniature golf; on-site Disney ticket sales; exercise room; games room; horseshoes; volleyball, basketball, and tennis courts; shuffleboard; and children and family activity programs. Free transportation is provided to the Disney parks.
Additional Information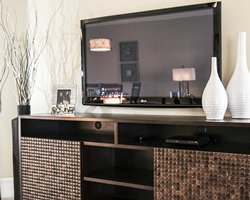 All Summer Bay Resort Condominiums are air
conditioned with full kitchens, microwave
oven and washer/dryer. Some of the second
floor condominiums are accessed by
stairs. 1BR units OCC: Max 4/Pri 4 have 1
bath, 1 queen bed and 1 sleep sofa. 2BR
units OCC: Max 8/Pri 6 have 2 baths, 1
queen bed, 2 full beds and 1 queen sleep
sofa. 3BR units OCC: Max 12/Pri 10 have 3
baths, 2 queen beds, 2 full beds and 2
queen sleep sofas. * Condominiums are
assigned upon arrival.* Summer Bay Resort
offers various accomodations to upgrade
if available for a fee. A security
deposit of US$150 is required. Guests
must be 21 years of age or older to
register. *No pets allowed on property* A
car is recommended to fully enjoy the area
To use our pre-arrival grocery delivery
service website, please logon to:
www.summerbay.travelgrocer.com. Summer
Bay Resort offers free air-conditioned
shuttle transportation to transfer guests
to several locations on the resort. There
is a fee to use the wireless internet
service in the units.
Unit Amenities
Amenities in All Units
Telephone
Laundry
Kitchen (Full)
Air Conditioning
Carpet
Washer/dryer
Microwave
Resort Amenities
On-Site
Beach
Lake
Boating (Equipment Available)
Fishing
Swimming Pool
Children's Pool
Tennis
Exercise Equipment
Health Club
Whirlpool/hot Tub
Games Room
Playground Area
Handicapped Unit
Auto Rental
Grocery Store
Restaurant
Snack Bar
Conference Facilities
Off-Site
Hairdresser (1.0 miles)
Medical Facilities (4.0 miles)
Live Entertainment (10.0 miles)
Urgent Information
Effective
Message
4/14/08
The Resort Enforces The 1 In 4 Year Rule For Weeks
Exchanges. There Is A $55 Housekeeping Fee For Points
Reservations Made For Less Than 7 Night Stays. A Security
Deposit Is Required Upon Check In. There Is A Fee To Use
The Wireless Internet Service In Units. Power Boats Are Not
6/2/99
Allowed. Contact The Resort In Advance For Any Handicap
Needs To Verify If Your Request Can Be Accommodated.
Confirmed Units Numbers Are Generic, Resort Will Assign At
Check In.
5/2/13
Cribs Or Cots Are Rented From A 3rd Party Vendor.
Please Contact The Resort For Pricing.
---
Price is per unit.
Travel Details
Anytime within the following date(s):
8/7/2021
Anytime within the following date(s):
8/14/2021
7 nights.
$20
Reference: 182595