Bid Per Person Per Night & Choose Your Length of Stay
Anytime thru April 30, 2016
at the All-Inclusive Live Aqua Resort!
Live Aqua is a unique, innovative concept: a "Be Yourself Hotel" designed for contemporary adults only seeking a place to feel at home; a place that's relaxed, free and idyllic. Here, guests can relax and indulge in pleasures for all their senses, leisure and fun and cuisine from three renowned chefs. Allow yourself an unlimited stay, with unique, sublime details. The experience begins as soon as you arrive, feel the pleasure of seeing and being seen at Live Aqua. Live Aqua Cancún is an inherently sensual experience, a Be Yourself Hotel, where you'll find relaxation, passion, joy, aromatherapy... there's something to awaken all of your senses both day and night. You'll be accompanied by music throughout the day. It's the music of Live Aqua Cancún, a gift for you from our DJ.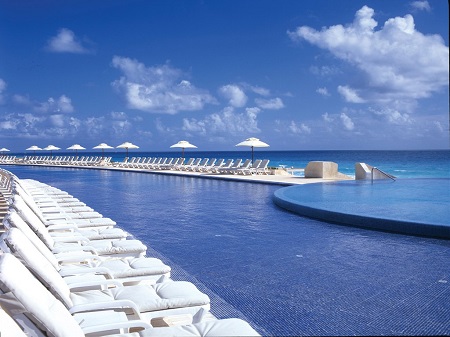 Get swept away by fun and excitement or take time for relaxation and reflection. It's in your hands to decide what you want to experience and when. Live Aqua Cancún is an all-inclusive luxury experience, a Be Yourself Hotel, designed exclusively for modern adults seeking a place to be themselves. Each space is designed to delight the senses. Select the essence of your choice from the aromatherapy menu and immerse yourself in the relaxing atmosphere of your room. It's a peaceful sanctuary. Let the delights offered by our chefs, based on three avant-garde concepts awaken your senses. Our bars will seduce you with their atmosphere and music, as well as their international and regional drink specialties. Moments of celebration, passion, leisure or relaxation; your moods will resonate within Live Aqua Cancun's spaces.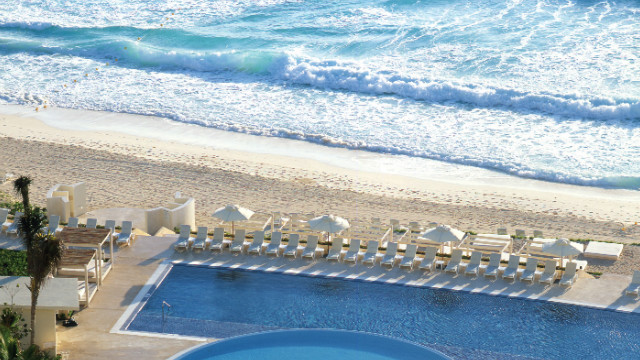 All-Inclusive Plan:

The all-inclusive Live Aqua Cancún is now a "Be Yourself Hotel", with luxury at every turn, a leisurely atmosphere, a variety of entertainment options, gourmet cuisine and non-stop excitement for all your senses.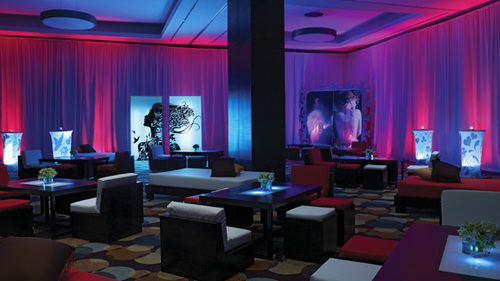 Restaurants & Bars:
Live Aqua Cancun pleases all your senses as we seduce, enchant and delight your palate through the culinary creations of our celebrity chef Eric De Maeyer. This talented chef gives his artistic touches to the national and international meals served at the hotel's Azur, Siete and MB restaurants as well as the In Laa'kech Lobster & Grill, Sea Corner, Sushi Station and Café Deli Boutique. The food at Live Aqua Cancun takes you back to roots of fine cuisine, with the freshest ingredients and finest spices available. The hotel's signature cuisine will be one of the most memorable parts of your visit. You will notice the unique flavors at each of the hotel's restaurants, with a team of 10 chefs led by Eric De Maeyer. With its seven restaurants, the hotel offers a wide range of culinary experiences and dining atmospheres that turn any meal into a special occasion. It's the perfect way to spend some time, day or night, in this beautiful hotel on the Caribbean shore. And remember; enjoy it all you want, because it's all included.
Accommodations:
Enjoy a stylish and contemporary environment that allows total relaxation, all rooms are designed to pamper each of your senses.
Deluxe Rooms- Your room features: Aromatherapy Kitm Pillow Menú, i-Home, Mini-Bar (daily restocked), Air Conditioning, Plasma TV with satellite service, Coffee-maker, Two phone lines with voicemail, Unlimited Hi-Speed WiFi Access, Clock-Radio, DVD player, Safe deposit box with electric connection, Iron and iron-board, and a Beach bag and sandals. You will find a natural hydrotherapy space on your bathroom with the tub separated from the shower. A vanity mirror, electronic scales, and hair-dryer are already set for you.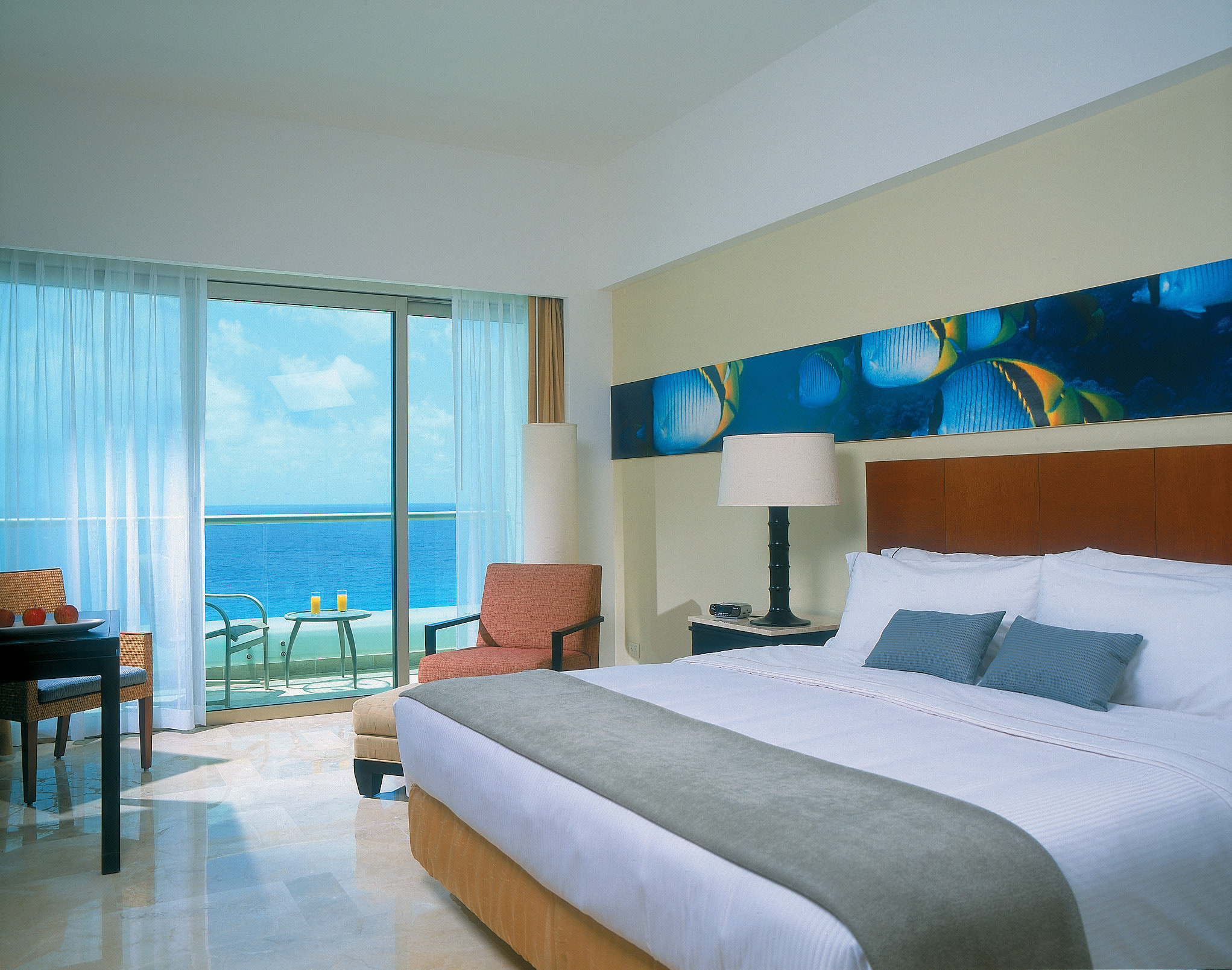 Offer is based on double occupancy in a deluxe room. A Single Supplement Charge of $150 per night is additional for those of you travelling or rooming solo.
Stay a minimum and maximum of 2 nights.
Tax and service charges are $49.- per person per night additional.
Reservations subject to availability.
NOTE: HOTEL IS BLACKED OUT DURING ALL MAJOR HOLIDAYS