BUY One Night in a Greatview Deluxe room and stay anytime thru December 20, 2016 at the MARQUIS Boutique Hotel in Saint Martin!
The Hotel Marquis is owned by an authentic Marquis whose family's roots can be traced back in the 12th century. Gérard de Vion, Marquis de Gaillon, fell in love with the Caribbean during a cruise in 1975. Since that day, he came back to the islands as often as possible and in 1992, he discovered the Marcel Cove in St. Martin (called Anse Marcel in French).
Anse Marcel has been a sacred site for the Arawak Indians who came here to worship their gods.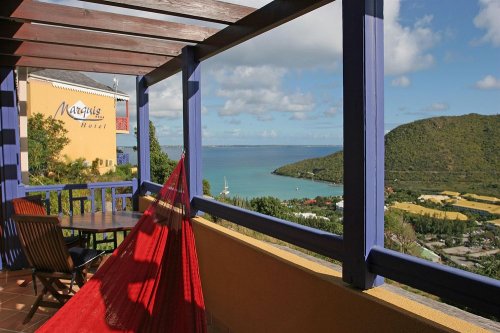 Gerard de Vion felt the magic and decided to create a small Boutique Hotel on top of one of the hills surrounding the stunning bay. With 17 rooms and suites only the 'selected few' can now share the peace, serenity and charme of Hotel Marquis.

As an aesthete and epicurean man, the Marquis enjoys being a host. For his guests, Gerard de Viion is exclusively importing Saint-Emilion Grand Cru as well as other excellent Bordeaux wines. Most of the wine is cultivated in vineyards surrounding his small 18th century castle in the area of Bordeaux, France - so you can be sure to enjoy true exclusivity!
The Marquis and his dedicated staff, under the management of Moira Olivieri and Valery Saujot , will make sure that you not only feel privileged but also like being at home.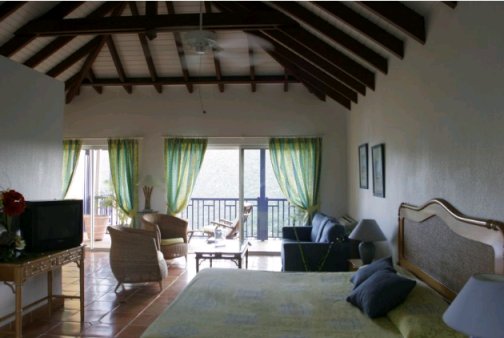 Offer is based on single/double occupancy in a Great View Deluxe Room.

Stay One Night. Unfortunately, this offer cannot be extended.

Tax and service charges are INCLUDED in this offer.

Reservations subject to availability.