Bid Per Person Per Night and Choose Your Length of Stay
through March 2017
at Monte Azul Resort
in Costa Rica!
Monte Azul is conceived as a place where guests can come to be inspired by nature, while not having to sacrifice comfort and style. We offer unusual activities designed for those who seek an excep- tional travel experience.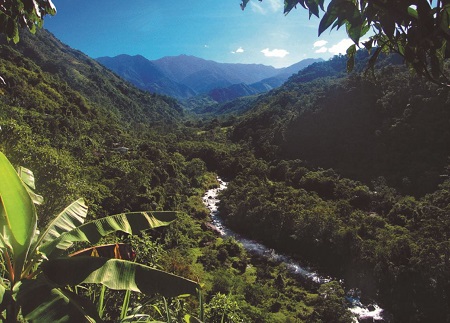 Monte Azul, where your vacation is a work of art
It's been difficult to describe Monte Azul in terms of conventional business models. Although terms like hotel, nature preserve, artist retreat or eco-lodge may describe Monte Azul each in a separate context, the terms are still too limiting in describing the complete experience our guests can have here.

We integrate art, nature, community and business at Monte Azul with the hopes that it would be a place where others could come and be inspired.
Monte Azul is right for you…
…if you value originality and you appreciate finding urban style in the middle of a rainforest. As your hosts, living on site allows us to offer you the very best quality & individual attention that you deserve.
if fine art inspires you…
…and you enjoy authentic experiences off the beaten path, Monte Azul is your next destination to discover. Your suite, surrounded by pristine rainforest, features original art made on site through our Artist in Residency program.
do you prefer a rushing river…
…to a swim-up bar, but also relish a perfect cocktail prepared to your liking? Here, you will also enjoy the lush rainforest right outside your door. Pamper yourself with a spa treatment, take fun workshops, go horseback riding, bird watch, enjoy an original culinary experience at our restaurant, & much more.
enjoy discovering…
…plants and animals new to you in the abundant flora & fauna of Monte Azul. We provide comfort & style, fresh spring water on tap, clean mountain air, WiFi, a No Smoking policy for the entire property, to name a few. With no TV & phone to distract and restrain you, feel free to unwind and live in the moment.
here at Monte Azul it's all about you…
…and we understand that the key is in the details. Details such as organic produce grown on site, homemade chevre, feta, mozzarella & Camembert cheeses, organic coffee, handmade soaps & fresh cut flowers will inspire and comfort you. You will also find our service to be concerned with all the details that will make your stay memorable, whether it's making note of how you take your coffee, or if you prefer herbal teas, and even adjusting our restaurant menu to suite your taste.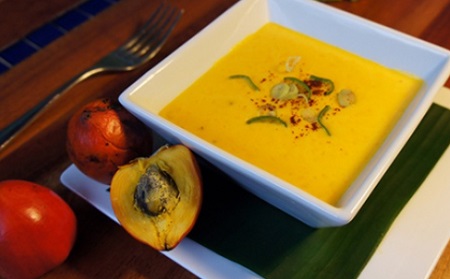 Our concept is gracefully uncomplicated. We describe our style of cooking as comfort food, presented simply and with minimal fuss, served with care and just a light touch of flare.
Offer is based on a double occupancy in a guesthouses called Casitas and Includes Full Board for 2: Three meals daily, chef's welcome platter, welcome cocktails, organic coffee in your Casita, our handmade soaps, our handmade shampoo, free highspeed WiFi.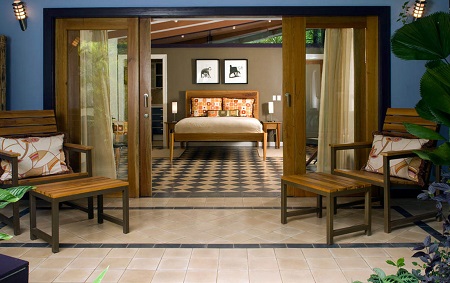 Your Casita boasts a generous 515 sq ft living area, queen sized bed (one Casita offers two Single beds), along with:
Private outdoor terrace overlooks private garden
Upscale bath
Compact designer kitchen
Custom designed furniture
Imported deluxe mattresses
Tropical weight goose down comforters
300 count Egyptian cotton bed linens
Hypo allergenic pillows
Decorated with original fine art
Tax and service charges are $49.00 per person per night additional.
Stay a minimum of 2 Nights and up to 6 Nights as desired and based on availability.

Reservations subject to availability.