Bid per Room per Night and Stay
anytime in 2016
at Your Choice of Hotels in BOGOTA, Colombia, South America!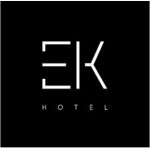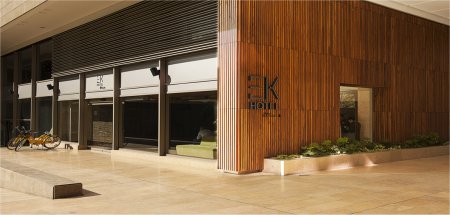 EK Hotel in Bogota, Colombia

Boutique Bogota Hotel near Bustling Nightlife
EK Hotel is a new, sleek hotel in Bogota just steps from parks, restaurants, and local attractions. The eight-story hotel presents 70 guestrooms and 20 suites that merge modern design and amenities, such as LCD televisions and complimentary WiFi, with magnificent architecture and views. After a delightful meal at the on-site Café Bar Lounge, visit the rooftop terrace for spectacular views of Bogota and nearby Park 93.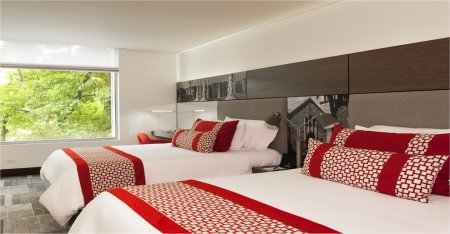 EK Hotel is a new, boutique Bogota hotel that features 70 guestrooms and 20 suites. The chic accommodations feature LCD televisions, a work station with an iPod® docking station, complimentary wireless Internet, Loto bath amenities, and mini bar.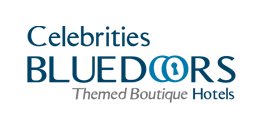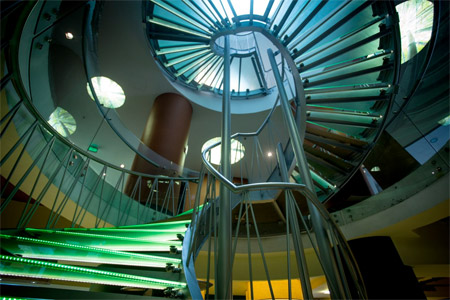 Blue Doors Celebrities Suites Apartments in Bogota, Colombia
Chic Five-Star Property in Commercial District of Bogota
A modern home away from home, Blue Doors Celebrities Suites & Apartments is a five-star property in Bogota, Colombia. The creative property boasts a decor dedicated to celebrities and pop culture and is designed with bright colors, glamorous furnishings, and images of iconic stars. Each of the 50 suites are well-appointed with separate living and dining spaces, well-equipped kitchens, pillowtop mattresses, and high-tech amenities. Blue Doors Celebrities Suites & Apartments features a restaurant and lounge that serves breakfast, lunch, and dinner and offers complimentary tea and coffee in the lobby 24 hours a day. The hotel's location in the commercial, business district of Bogota provides easy access to an array of bars and restaurants, shopping, and recreation opportunities. For an extended stay in Colombia Blue Doors Celebrities Suites & Apartments is an ideal selection.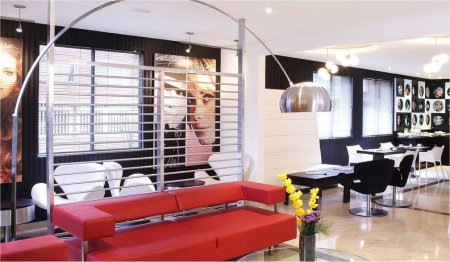 Blue Door Celebrities Suites & Apartments present well-equipped kitchens perfect for self-catering during an extended stay at the hotel. The five-star property features a full-service restaurant and a concierge lounge. Both dining venues offer breakfast, lunch, and dinner; the concierge lounge also offers brunch on the weekends. Room service is available 24 hours a day.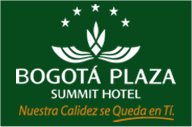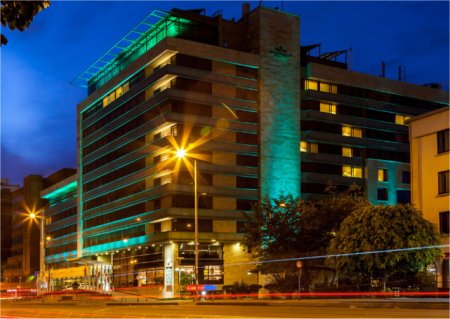 Bogota Plaza Summit Hotel in Bogota, Colombia
Modern Luxuries at a Premier Bogotá Hotel
Designed to meet the expectations and needs of every guest, Bogotá Plaza Summit Hotel is a luxury Bogotá hotel. From NASA foam-memory mattresses to an attentive staff, every want will be fulfilled. Located in a relaxing residential area, guests will be able to sightsee and explore the city and return each afternoon to complete comforts and hospitality. For you next trip to Bogotá, look no further than Bogotá Plaza Summit Hotel.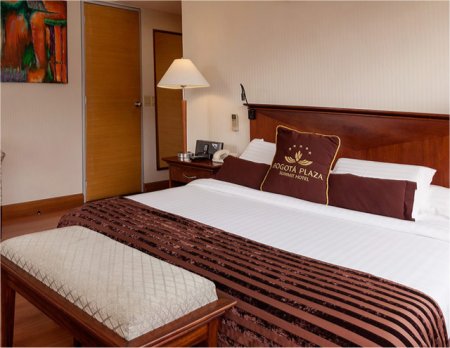 Bogotá Plaza Summit Hotel offers luxury Bogotá accommodations. Each guestroom features soundproof windows, NASA memory foam bed pads, pillow menu, tub, desk, electronic door locks, safe deposit box, LCD television, and high-speed Internet access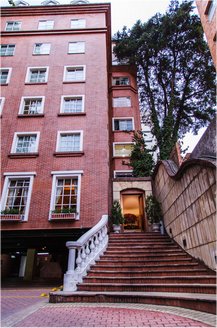 Hotel Porton Bogota in Bogota, Colombia
Recently renovated and boasting a prime location in the exclusive La Cabrera neighborhood, Hotel Porton Bogota is a five-star Colombian hotel gem. Corporate and leisure travelers alike will enjoy easy access to local attractions as well as services including 24-hour security, 24-hour fitness and business centers, and an on-site restaurant and bar. A classic, refined style combined with high quality standards sets the stage for a memorable stay at Hotel Porton Bogota.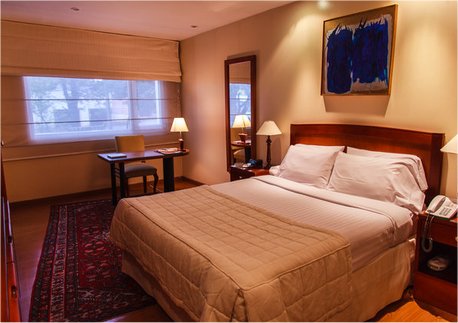 Guests at Hotel Porton Bogota are in for a luxurious treat with the 38 well-appointed guestrooms and suites. These Bogota accommodations range from 330 to 450 sq ft and offer beautiful courtyard views, evening turndown service, state-of-the-art entertainment systems, and luxury bath amenities.
Stay a minimum of 1 Night or up to 7 Nights as desired and based on availability.
Inventory is very limited. Auction Winners are advised to submit their preferred travel dates upon winning of the auction.

Tax and service charges are $49 per room per night additional.

Offer is based on single or double occupancy in standard room accommodations.

Reservations subject to availability.