Bid per person per night and choose your length of stay thru December 25, 2016 at Desire Pearl Resort & Spa Riviera Maya!
Deliciously erotic
adults only - couples only - clothing optional - secluded ambiance
all inclusive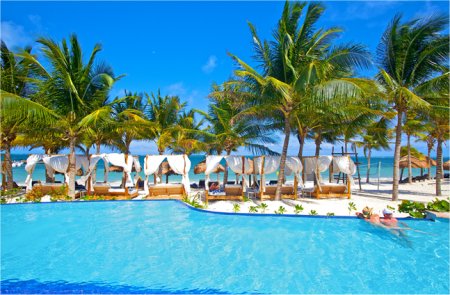 Desire Pearl Resort & Spa Riviera Maya, seductive, clothing optional sanctuary in the Mexican Caribbean, invites you to come with your partner to discover a world of deliciously sensual experiences. A paradise for couples only, this is the place where you can reinvent the meaning of passion, forget inhibitions and enjoy adventures that go beyond your imagination.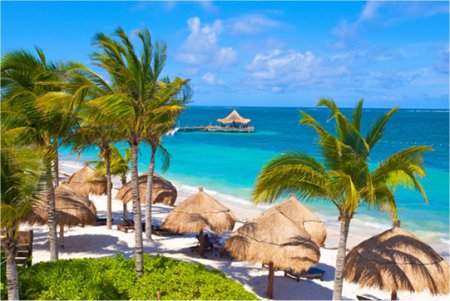 Surrounded by lingering ocean breezes, powdery white sand and the captivating, picture-perfect hues of the Caribbean Sea, Desire Pearl Resort & Spa Riviera Maya is found in an alluring beach of Puerto Morelos, as an idyllic setting where your most secret fantasies can become true.
As the most exquisite deluxe all-inclusive hotel, Desire Pearl Resort & Spa Riviera Maya has been provided with superb amenities and features that will seduce all of your senses such as an erotic, clothing optional atmosphere, oceanfront pools, beach beds, and an indulging spa. Two restaurants await you with delightful moments as you discover our variety of gourmet, signature dishes and sensual environments that will embrace you with the taste of Desire every night.
At Desire Pearl Resort & Spa Riviera Maya, the most enticing, adults oriented daily activities and nightly entertainment will set the perfect scene for flirtatious occasions to enjoy your partner's company, meet other guests as well as unparallel opportunities to let yourself loose.
For the ultimate seductive vacation, keep your mind open, unleash your imagination and surrender to the Desire Pearl Resort & Spa Riviera Maya experience.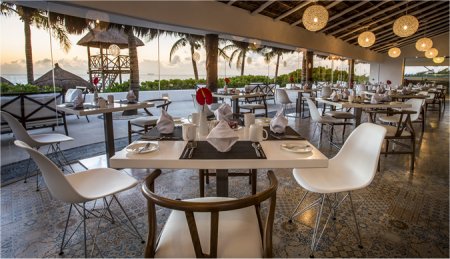 What's Included:
In the deliciously erotic world of Desire Pearl Resort & Spa Riviera Maya, white-sandy beaches, sparkling, turquoise waters will welcome you and your couple to discover the most exquisite deluxe, all inclusive plan that providing you with the most indulging amenities ensures for both of you the most seductive, clothing optional vacation of a lifetime, featuring:
•Personalized check-in, including a welcome glass of sparkling wine.
•All meals (breakfast, lunch and dinner).
•Dining at 2 specialty restaurants: International, Mexican & Asian.
•Poolside Lunch.
•Daytime & late night snacks.
•Premium alcoholic beverages, fine house wine, beer and refreshments.
•Food and beverage service available 24 hours.
•Around the clock, 24-hour Room Service (service charge).
•Day & evening entertainment programs.
•Sauna and steam room ($).
•Gym
•Hotel taxes and tips.
NOTE: Bidders are advised to familiarize themselves with the resort's Lifestyle before bidding on this resort. For more information about the Desire Pearl Resort & Spa: Click Here
Guests are required to be at least 21 years of age to stay at this "Couples Only" Resort.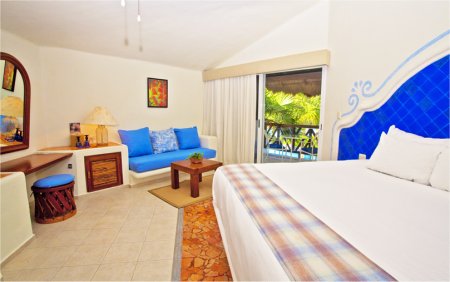 ACCOMMODATIONS offered as part of this auction are based on Double Occupancy in a an OCEANVIEW Room.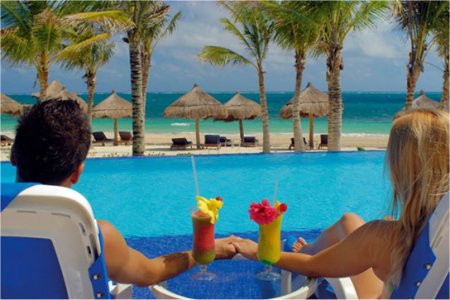 High bidder has the option of UPGRADING to one of the following:
Junior Suite
Master Suite
Master Suite with Jacuzzi
Penthouse Passion Suite

Upgrades Quoted upon Request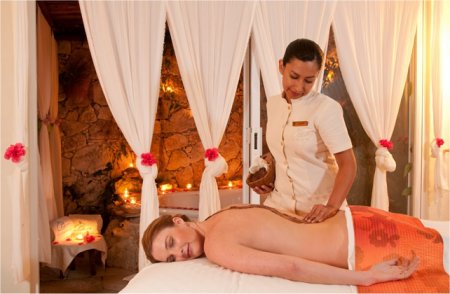 Stay a minimum of 2 nights and no more than 14 nights.

Tax and service charges are $49.00 additional per person per night.
Reservations are subject to the availability.