Bid Per Night and Choose your length of stay thru April 2017 at your Choice of Magnolia Hotels in Denver, Dallas, Houston, St. Louis or Omaha!
LANDMARK BUILDINGS IN BUSTLING CITIES
Picture a landmark building in the center of a bustling city like Houston, Dallas, Denver or Omaha. Be embraced by warmth and elegance upon entering the lobby. The city awaits you and a gracious staff is always ready and willing to be of service. Welcome to a collection of award-winning, independent hotels with a style all their own.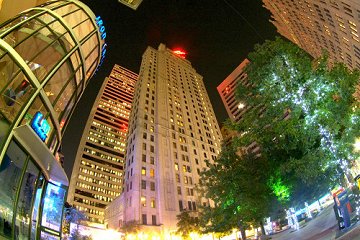 Modern, upscale luxury meets historic, urban architecture at the Magnolia Hotel in Dallas, one of the city's most recognized buildings. "Pegasus - The Flying Red Horse," is illuminated at night and shines brightly as the icon of Dallas from atop this beautiful boutique hotel. Built in 1922, this 400-foot high, 29-story building was the first high rise in the United States to have air conditioning and the city's first skyscraper. The hotel is located near the American Airlines Center, home of the Dallas Mavericks; Dallas Convention Center; Texas Stadium, home of the Dallas Cowboys and the Cotton Bowl, and the flagship original Neiman Marcus.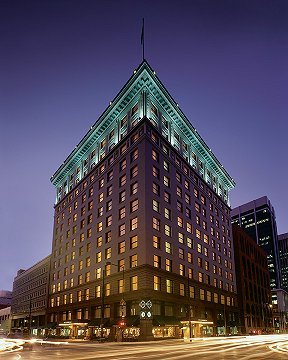 Old world charm meets modern Magnolia style in our Denver Hotel, formerly the American National Bank Building. Restored to reflect its original appearance, terra cotta details and a replicated corner clock adorn this 13-story landmark edifice built in 1910. Opened in 1995, this hotel has 246 guest rooms and 10,000 square feet of meeting space. Our ideal location just off 16th Street Mall makes us a short walk to over 100 restaurants, entertainment venues, restaurants and Lo Do. Take in a show at the Temple Buell Theatre, enjoy a short walk to Larimer Square, or take a five minute drive to the ever-popular Cherry Creek Mall. Our location is ideal, our service is spectacular.
The Houston Magnolia Hotel is centrally located in downtown near most major corporate headquarters. Glamour at its finest, the swank Houston Magnolia Hotel features unique offerings including Houston's only rooftop pool and Jacuzzi, with stunning views of downtown. The 22-story hotel features 314 spacious guestrooms. Originally the corporate office for Shell Oil Company and later the home for the Houston Post Dispatch newspaper, the Magnolia Hotel in Houston opened in March 2003 after extensive renovation. Hailed as one of the most impressive office buildings in Texas, Magnolia's restoration has re-established the 1926 historic landmark as one of the Houston's most distinct properties.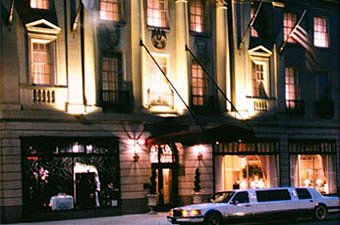 The Omaha Magnolia Hotel's stunning new design is reminiscent of the building's 1920s Italian heritage. Upon entry, the beautiful lobby reflects Italian architecture in the original marble floor, travertine walls, Roman columns and elegant vaulted ceiling. Modern touches liven up this exclusive space, including elliptical-shaped chandeliers, a modern seating area with leather ottomans, a mahogany registration desk with a concrete countertop and a custom area rug with a floating blossom design. The 145 boutique-style guest rooms, along with an ultra-swanky bar and lounge have created one of the hottest hotels to stay at in downtown Omaha.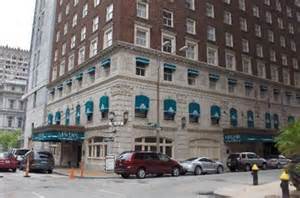 Named to the National Historic Register, the new St. Louis Magnolia Hotel will reopen in early summer, 2014. Originally built in 1924 as the Mayfair Hotel by Charles Heiss, the hotel has since undergone many changes throughout its history. The hotel holds significant historical firsts including the first female general manager in St. Louis, origination of chocolates on a pillow by the famous actor, Cary Grant, and the first rooftop swimming pool
All Rooms include Complimentary Hot Buffet Breakfast, Free WiFi, Daily Managers Reception including beer wine and soft drinks, and bedtime Cookies & Milk.
Stay a minimum of 1 night or up to 14 nights.
Offer based on Single/Double occupancy in a Deluxe Room.
Please advise if you prefer 1 bed or 2 beds (bedding varies per hotel).
A Tax and Service charge of $39.- per night is additional.
All reservations are subject to availability.