Enjoy 7 Nights at Americano Beach Resort in Daytona Beach, Florida!

Americano Beach Resort
1260 N. Atlantic Ave
Daytona Beach, Florida
The high-rise Americano Beach Resort is situated on a white sandy beach, with many units offering magnificent ocean views. To provide guests the finest vacation experience, many amenities are available on-site, including outdoor and indoor pools (including a kiddy pool), an exercise facility, fitness classes, children's activities, sauna and hot tub, game room, shuffleboard, basketball court, volleyball, laundry and more. The resort has elevators.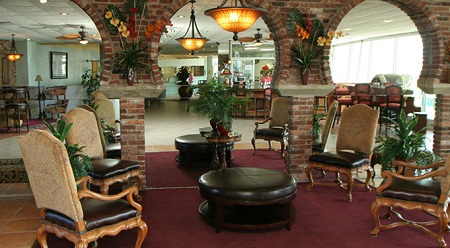 In addition to the internationally famous shoreline and the heart-pounding excitement of the International Speedway – home of the Daytona 500 – there's a world of things to do and see in Daytona Beach. Surfing and swimming, parasailing and skydiving, dining and shopping, boating and biking, fishing and family fun are all part of the Daytona experience. With more than a dozen golf courses (including award-winning public courses) within ten miles of Daytona Beach, tee time can be almost anytime. And with playgrounds, amusement and theme parks, pools, theaters and concerts, and environmental, historical and cultural educational opportunities, guests will be hard-pressed to find a more family-friendly resort area. The warm, turquoise Atlantic beckons sun-and-fun ocean lovers. Whether on land or sea, visitors will not run out of adventures in Daytona Beach. It is easily reached by car, Amtrak, or via Daytona Beach International Airport.
Unit Description
For guests' convenience and comfort, all these clean, comfortable, air-conditioned units feature a full kitchen – many with a dishwasher – microwave. The staff at the Americano Beach Resort is always ready to help meet guests needs.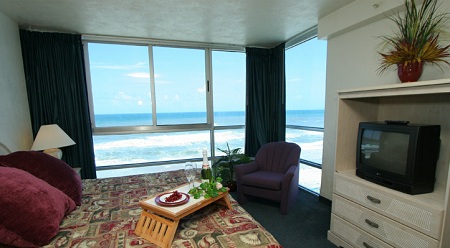 Dates Available: (Availability is subject to change)
Your STUDIO UNIT will accommodate up to 4 people and has a full kitchen.

The Following Check-in Dates are Available for a 7 Night Stay!

December 31, 2016

RESORT AMENITIES
ATM/banking (Nearby)
Arcade/game room (Onsite)
Billiards or pool table (Yes)
Conference facilities (Nearby)
Fitness Center (Nearby)
Indoor swimming pool (Onsite)
Jacuzzi/Hot tub (Onsite)
Laundry facilities (Onsite)
Medical facility (Nearby)
Movie rental (Nearby)
Nightclub (Nearby)
Onsite - Wave pool (No)
Poolside bar (No)
Salon (Offsite 1 Miles)
Sauna (Yes)
Spa (Nearby)
Sport Courts / Grounds (Nearby)
Steam Room (Yes)
Swimming pool (Onsite)

Note: Spend the weekend or stay the week, the suite is yours for 7 nights. Also, there is no presentation to attend, so all your vacation time is yours to enjoy.