Bid Per Junior Gardenview Suite per Night & Choose Your Length of Stay anytime thru December 21, 2016 at The Crane in Barbados!
Set on the world-famous Crane Beach, overlooking a perfect azure blue sea, is the Caribbean's first resort hotel. Built in 1887 and fully restored and expanded in the 20th century, this truly unique property combines elegance, old-world charm and incredible natural beauty with a romantic sense of seclusion, creating a feeling among guests of having retreated to a spot on earth where life is truly…simpler.
Recognized for its stunning beauty, The Crane was named "One of the Ten Best Beaches in the World" by Lifestyles of the Rich and Famous.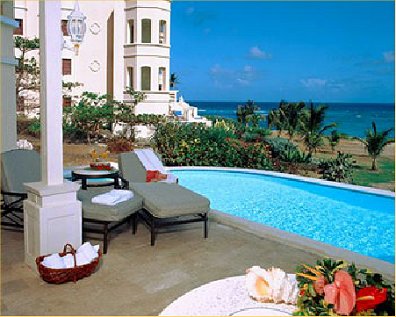 Beach
World famous for its wide array of blues, turquoises and aquamarines, you can only believe that the Creator has used every shade available on his palette. Pink, powder soft sand graces your feet, a lush coconut grove sways in the tropical breeze and a golden Caribbean sun help to make this the ultimate paradise - then there is the swimming. Protected by a natural coral reef, Crane Beach boasts one of the best swimming venues on the island of Barbados.
Pools
Crane pool overlooks the scenic Crane Beach and allows one the unique pleasure of relaxing in watery comfort while watching the wild beauty of the Atlantic ocean. It has a maximum depth of ten feet. Professional photography sessions featuring our stunning cliff edge pool are routinely requested, but are severely limited to protect our guests' privacy. This beautiful and tranquil setting boasts one of the most unique sea views in the world.
The resort has recently opened a new 1.5 acre multi-cascading pool complex, with a spectacular setting against the rugged cliff face of the Atlantic. The new pools, designed by renowned Venezuelan landscape architect John Stoddard, encompass 300,000 gallons of swimmable water. Offering fabulous views from several different pool decks, three free-form lagoon pools are now set into the cliff side, connected by a series of three waterfalls, one falling 15 feet over a rubble wall with a seating area under the waterfall.At the top of the area, a fourth infinity edge pool sits between two restored ruins and features spectacular views of both the resort and the sea. This infinity pool is backed by a fish pond and cascading waterfall.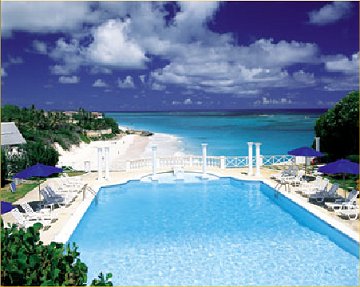 Accommodations
The Crane has preserved the historical flair of the lavish 18th century mansion that is the original centerpiece of the present resort. The historic hotel is comprised of eighteen rooms and four room types. Each suite in the historic hotel features high ceilings, hardwood floors and authentic antique furnishings. All of the suites also have a spectacular ocean view and many have mahogany four-poster beds.
Accommodation Options:
Junior Garden View Suite
Stay for 1 to 4 nights.
Tax and service charges of $49.00 per room per night additional.
Reservations are subject to availability.