Depart on Select Wednesdays Now thru October 18 2017 and Return on Sunday via the services of InsightCUBA Tours from Miami, Florida!
* Cuba is not a last minute destination - we require 45+ days in advance to confirm
TOUR HIGHLIGHTS:
Explore Habana Vieja | Dine at Bodeguita del Medio, birthplace of the Mojito | Dancing at Callejón de Hamel | Visit a Cigar Factory | Talk with the Editor from Cuba's Popular Magazine | Visit an Artist in her Home Studio | 1 UNESCO World Heritage Site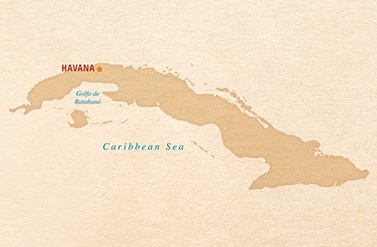 Our Weekend in Havana tour is far more than a mere brush with exotic culture – it's a full-on immersive discovery allowing you to not only pay witness to Cuba's dynamic rhythm and color, but to dive right in and become part of the canvas.
Like the fiery salsa rhythms that can be heard rippling through its city streets, Havana springs to life with warmth and vivaciousness that never stops taking you by surprise. Removed from the quiet fields of sugar cane and mango trees that thrive further afield, Cuba's largest city is an urban metropolis – a place of rambling Colonial architecture, endless adventure and unfettered discovery.
WHAT'S INCLUDED:
One night at the Hotel Pullman Miami Airport,

including breakfast and airport transfer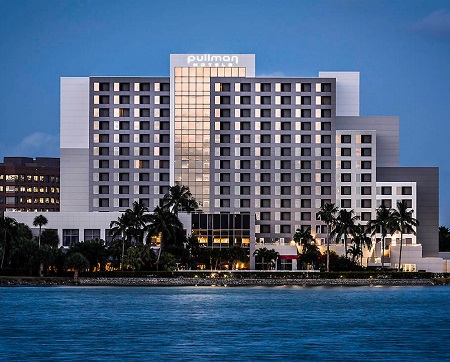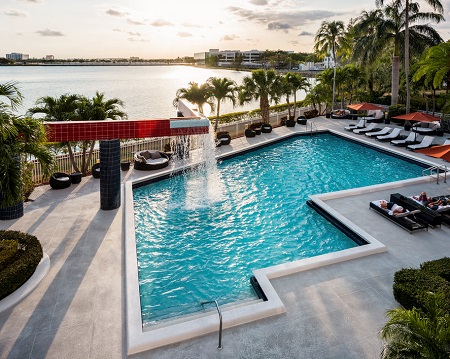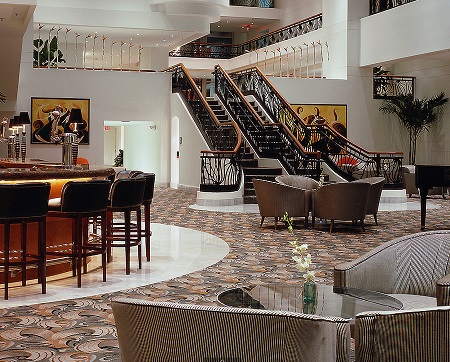 Private welcome reception and pre-tour briefing
Superior accommodations at the Meliá Cohiba Hotel in Havana, for more information click here.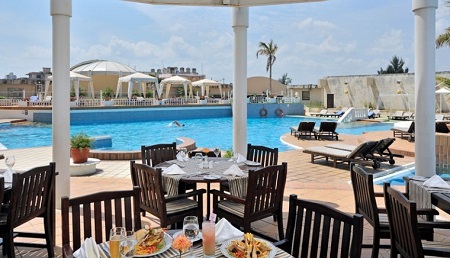 InsightCuba exclusive-guided programming, including; unique handpicked people-to-people activities; insider access to Cuba's famous places and those rarely seen; and private visits and lectures with Cuba's renowned experts
Experienced insightCuba tour leader
Expert Cuban guide
All meals while in Cuba, except for one paladar evening dining experiences on your own
Certification of travel to Cuba under the U.S. Department of the Treasury general license
Small group size (usually 16 or fewer guests; never more than 24)
All entrance fees to scheduled activities and events
Flight package including: round-trip charter air from Miami to Havana, Cuban visa, priority check-in at Miami International Airport, and baggage fee for first checked bag
All in-country ground transportation and airport transfers via luxury motor coach
Private Cuban Driver
Travel health insurance, emergency medical evacuation, and trip cancellation coverage (up to $1,000)
Fresh bottled water while touring
InsightCuba travel guidebook
24 hour emergency customer service hotline
Gratuities for luggage handling, restaurant service, and programmed activities throughout tour*
*Customary end-of-tour gratuities for the Cuban guide, driver, and tour leader are left to the guest's discretion and should be based on your satisfaction with the level of service received.
ITINERARY: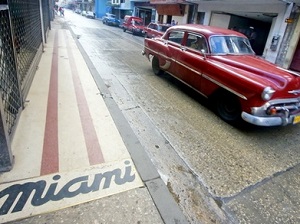 MIAMI Day 1
Your trip begins in Miami at the Hotel Pullman Miami Airport, where your small group of traveling companions will gather for an important early evening briefing and cocktail reception.
Meals | Enjoy dinner on your own and at your leisure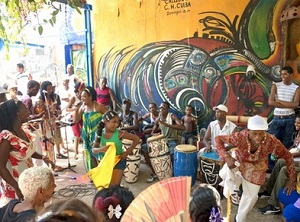 MIAMI - HAVANA Day 2
Following breakfast at the hotel, we'll board our charter flight to Havana. After clearing immigration and customs, you'll begin your experience right away with a visit to La Plaza de la Revolución (Revolution Square), one of the world's largest city plazas, where the monument to Jose Marti overlooks the city.
Then, it's off to lunch at La Bodeguita del Medio, a bar and restaurant made famous by Ernest Hemingway, and arguably the birthplace of the mojito, the drink he favored. After lunch, you'll experience the artistic side of Havana with a visit to Callejón de Hamel, a unique street in Centro Habana featuring hundreds of art displays and public music performances. After, we'll check in to our hotel in the heart of Havana, and meet up again for an orientation program. This evening, we'll celebrate your arrival with a welcome dinner at the hotel.
Meals | Breakfast, Lunch, Dinner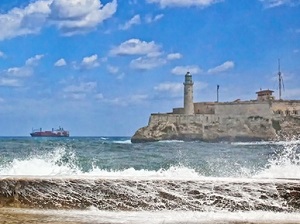 HAVANA Day 3
This morning, you'll meet with students and professors from La Escuela Taller Gaspar Melchor de Jovellanos to learn about the school's effort to preserve Cuba's cultural and architectural heritage. Later, get a snapshot into the lives and work of Cuban photographers at Fototeca in Havana, which houses one of the city's few darkrooms and is a photographer hub.
On your way to lunch, you'll continue your walking tour of Old Havana's cobblestone streets and sixteenth-century Spanish colonial architecture. After lunch, you'll have a very special visit in Centro Habana with a friend and self-taught Cuban artist who opens his home to teach neighborhood children the art of papier-mâché. We'll wrap up the day by visiting the famous Abdala recording studio, where famous musicians, including Nat King Cole and the Buena Vista Social Club, recorded some of their best music. Tonight, you'll dine on your own at a paladar, a private, family-owned restaurant. Your insightCuba tour leader, who is an expert in the dining scene, will make the best recommendations.
Meals | Breakfast, Lunch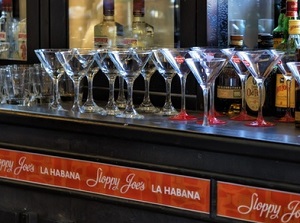 HAVANA Day 4
We'll kick off the day by meeting the editor of a popular Cuban newspaper for a presentation on Cuban social issues, economic reforms, and the impacts of U.S.-Cuba policy in Cuba.
Afterwards, we'll gather with Cuban farmers at Vivero Organopónico to learn how organic farming efforts provide food to urban areas and how Vivero is taking the lead in regarding farm-to-table dining. For lunch, we'll enjoy an authentic Cuban sandwich at Sloppy Joe's, a legendary bar in Havana. After lunch, you'll visit with an internationally known choral group and finish the day at a local farmers market where you'll see firsthand Cuba's dual currency at work.
In the evening, share your favorite stories about your time in Cuba with your travel mates during a farewell dinner.
Meals | Breakfast, Lunch, Dinner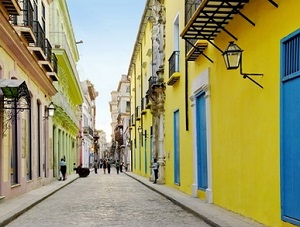 HAVANA - MIAMI Day 5
After breakfast, bid farewell to Cuba as you board your flight home.
Meals | Breakfast
NOTE about the Itineray:
A significant portion of your in-country programming is customized for each group to maximize your cultural experience. Many of the places we visit are not tourist destinations and are thus not always available. Therefore, this program should be considered as a sample only – please keep in mind that your particular tour may vary. Final itineraries are sent to guests one to two weeks prior to departure.
Offer is based on Double Occupancy.
Taxes and Service Charges are $295 per person additional.
Resevations subject to availability.