Enjoy 7 nights at Mayan Palace Riviera Maya in Cancun, Mexico!
The resort charges an $11 per person per day resort fee at check-in for all international travelers. This fee is not applicable for children under the age of 12. If you are a Mexican resident please contact the resort directly for resort fee information.
Mayan Palace is a luxury destination on the exclusive Riviera Maya, just 15 minutes from the town of Playa del Carmen. From here you can take the ferry to Cozumel Island, sunbathe on the white sand beach, swim in one of the many relaxing pools, or catch a charter for some deep sea fishing. Golfers have access to our 18-hole Jack Nicklaus-designed course. Internationally trained and acclaimed chefs also serve up an array of tasteful creations daily.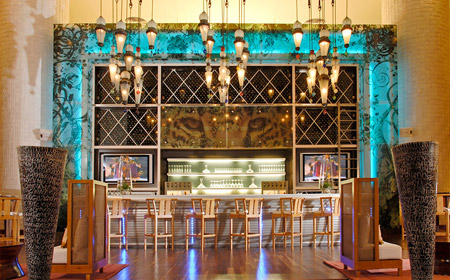 The exclusive Mayan Palace Riviera Maya is located just 15 minutes from the town of Playa del Carmen. Take the ferry to lovely Cozumel Island where you can enjoy a beach massage, sight see around town, learn about the ancient Mexican art of making Tequila, or learn to cook delicious Mexican food. Or stay close by and sunbathe on the white sand beaches, swim in the sea, or practice all your favorite water sports.
Unit Description
The Mayan Palace Riviera Maya has decorated each spacious room with unmatched style, creating an atmosphere of distinction and quiet. Choose from a master room, suite, or master suite, all featuring a marble bathroom and many other amenities.


Dates Available: (Availability is subject to change)
MASTER ROOM

These rooms are located throughout the resort so the view from each one is equally breathtaking. Open the door and open your eyes to the jungle or the ocean. Each room has a private outside terrace where you can watch the sun set every day. Inside, the two full beds share direct views of the television and the outside, and there is ample space in the bathroom.
This room is ideal for couples, with additional space for two children under 12.
The Following Check-in Dates are Available for a 7 Night Stay!


October 7, 8, 9, 14, 15, 16, 21, 22, 23, 28, 29, 30, 2016
November 6, 11, 12, 13, 18, 19, 20, 25, 26, 27, 2016
December 2, 3, 4, 9, 10, 11, 2016
January 7, 8, 13, 14, 15, 20, 21, 22, 27, 28, 29, 2017
February 3, 4, 5, 10, 11, 12, 17, 18, 19, 24, 25, 26, 2017
March 3, 4, 5, 10, 11, 12, 17, 18, 19, 2017

OR UPGRADE TO A 1 BEDROOM SUITE FOR ONLY $100.00 FOR THE ENTIRE WEEK!!
1 BEDROOM SUITE
Enjoy the extra space that the Suite has to offer--like the Master Room but with an additional living area, with 2 Sofa Beds facing a second television, and a kitchen and dining area for "eat-in" nights. Both the bedroom and the living room have private outside terraces.
The Suite accommodates 4-6 people comfortably.
The Following Check-in Dates are Available for a 7 Night Stay!


October 15, 21, 22, 23, 28, 2016
OR UPGRADE TO A 2 BEDROOM MASTER SUITE FOR ONLY $150.00 FOR THE ENTIRE WEEK!!
MASTER SUITE
This floor plan is essentially the Suite plus. The Master Suite has 2 full bedrooms, 2 full bathrooms, a living area, a kitchen and dining area, and 3 private terraces. The rooms have connecting double doors that can allow as much privacy as you wish. The living area can become the nightly game room, a child's bedroom on the pull-out couch, or just a place to curl up and watch a movie.
The Master Suite is great for large families of 4-8.
The Following Check-in Dates are Available for a 7 Night Stay!

October 21, 23, 28, 30, 2016

Don't see the date you're looking for? Click below to view and instantly confirm any availability up to one year from today. Just search your date range and destination in SkyAuction.com's NEW Vacation Rental Booking Engine!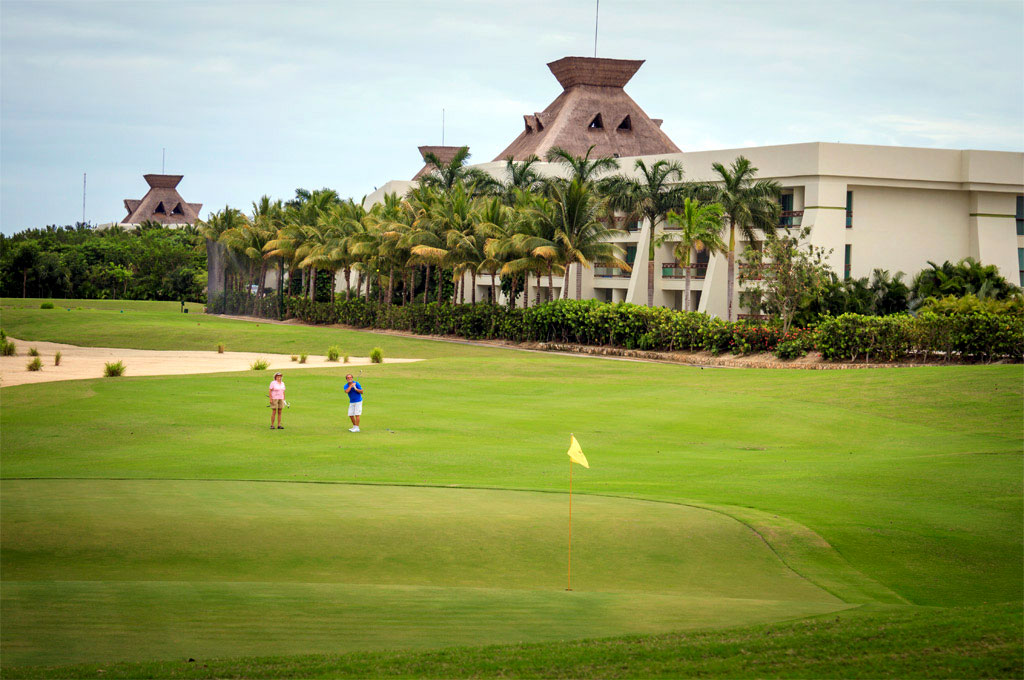 Resort Fee Includes:
One-way transportation Airport to Hotel (contact concierge 72hrs before check-in), transportation throughout the Resort, local phone calls, basic Internet for 1 device, Gym Access, Press summary, a welcome drink and boarding passes/faxes printing.
Note: Spend the weekend or stay the week, the suite is yours for 7 nights. Also, there is no presentation to attend, so all your vacation time is yours to enjoy.