Enjoy a 7 Night Stay at the Adults Only One on Marlin, on Providenciales, Turks & Caicos!
We'd like to welcome you to One On Marlin, a special place dedicated to wellness and providing carefree comfort during your stay in the Turks and Caicos Islands. Here you can unwind, relax and get back to you amidst a tropical paradise. The suites at One On Marlin are positioned mid-island in Sacred Valley, minutes away from white-sand beaches and surrounded by trees and flowers natural to the Caribbean forest. We invite you to come and experience nature and your relationship to it, and to one another, at One On Marlin.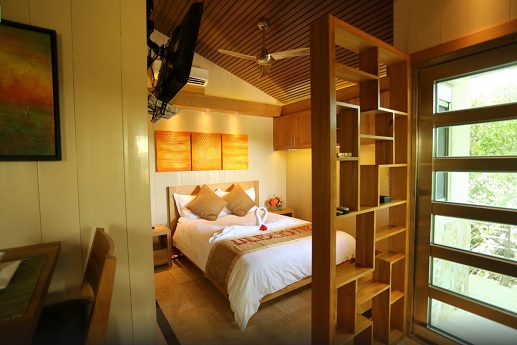 We are fortunate to have staff who are truly dedicated to ensuring you have the best stay possible at One On Marlin. Together we're all part of what makes your time here relaxing and comfortable. We make sure all the little details are taken care of before your arrival and while you're here enjoying yourself. Your host checks you in using a tablet and answers any questions you may have on how to best take advantage of this incredible location. We'll continue to look out for your needs during your stay.
Welcome to the carefree comfort of a One On Marlin suite. All our suites are private, for adults only and are shaded by tropical Caribbean trees and flowers. Here you're surrounded by lush greenery and yet have all the amenities of a modern, luxury hotel suite. Once you've arrived and have had a moment to settle in and relax your host will check you in at your suite using a tablet and then answer any questions you may have. There's lots to enjoy and experience here. Take it slow. Breath it all in. This is your time to relax, enjoy yourself, and give back to you.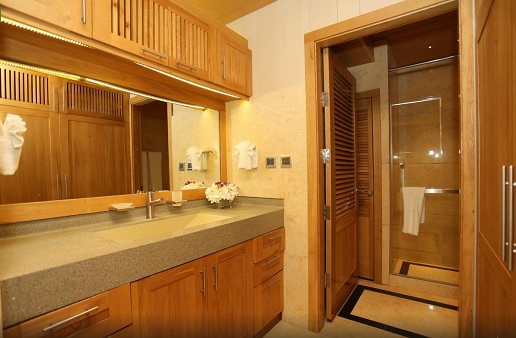 Prepare to be well rested in the morning. Our beds are of the highest quality and you'll wake up feeling as though you've slept on a cloud. A raindrop shower in a spacious marble bathroom will gently get you going. Follow that up with a continental breakfast at our lounge or create your own delicious dishes in your suite's modern and fully equipped stainless-steel kitchen. Many of your food needs will already be stored there. You can pick up the rest at a convenient supermarket and deli, about a five-minute drive away.
Dates Available: (Availability is subject to change)
The Following Check-in Dates are Available for a 7 Night Stay!

July 7, 8, 9, 14, 15, 16, 21, 22, 23, 28, 29, 30, 2017
August 4, 5, 6, 11, 12, 13, 18, 19, 20, 25, 26, 27, 2017
September 1, 2, 3, 8, 9, 10, 15, 16, 17, 22, 23, 24, 29, 30, 2017
October 1, 6, 7, 8, 13, 14, 15, 20, 21, 22, 27, 28, 29, 2017
November 3, 4, 5, 10, 11, 12, 17, 18, 19, 24, 25, 26, 2017
December 1, 2, 3, 8, 9, 10, 15, 16, 17, 22, 23, 24, 29, 30, 31, 2017
Note: Spend the weekend or stay the week, the suite is yours for 7 nights. Also, there is no presentation to attend, so all your vacation time is yours to enjoy.