Bid Per Night and Choose Your Length of Stay anytime thru December 2017 at The Gateway Canyons Resort & Spa in Gateway, Colorado!
Gateway Canyons is located on the Unaweep/Tabeguache Colorado Scenic Byway, one of the most unique red rock canyons in the world.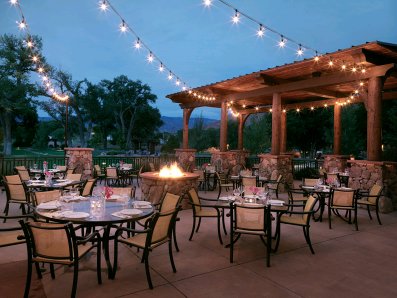 When envisioning Gateway Canyons, John Hendricks understood the importance of preserving existing open space, and protecting scenic landscapes and critical wildlife habitats around the small community of Gateway, Colorado. Mr. Hendricks has committed to "smart growth planning." By confining commercial and residential development to an area already impacted by humans, Gateway Canyons will make minimal impacts on existing wildlife habitats and preserve precious open-space outside the Gateway community.

At each of our restaurants we use as much local produce as possible, supporting our nearby farming families and, at the same time, our local economy and agricultural movements. We also serve regional Colorado wines, which provide our guests a true taste of Western Colorado's celebrated wine industry.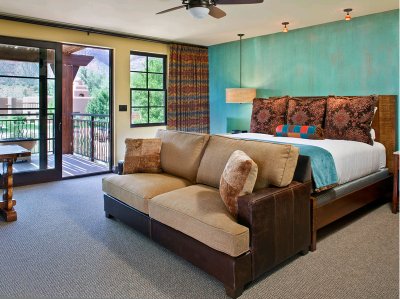 Gateway Canyons is also committed to energy conservation. All of its adobe style buildings have been constructed to utilize a variety of alternative and sustainable energy sources. Both the Kiva Lodge and the Palisade Event Center employ geothermal heating and cooling as well as solar-water heating techniques. In our pool, hot tub and spa, we employ solar water heating and non-chemical saline purification system water
Accommodations as part of this auction are based on single/double occupancy in a Deluxe Room in either the Kiva Lodge.
Upgraded room types can be quoted upon request.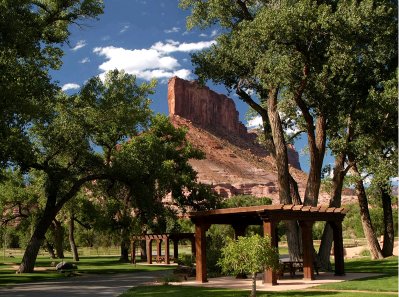 Stay a minimum of 1 night or up to 14 nights as desired and based on availability.
Tax and service charges of $99.00 per room per night additional.
Reservations subject to availability.