Tree Trek Adventure Park in Orlando, Florida - Gift Card Good For up to 2 People
Description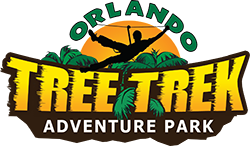 Tree Trek
Adventure Park
7625 Sinclair Rd.
Kissimmee, Florida 34747
Heart Thumping, High Flying Fun

You'll test your courage as you swing on Tarzan ropes, climb ladders 50-feet up, leap into hanging nets, cross wobbly suspended bridges, navigate swinging logs, balance on skate boards and soar through the trees on giant zip lines. As you gain new skills, you'll advance from course to course, each one more exhilarating than the last. Our courses are securely suspended on specially designed poles set in our lush forest at 10 to 50 feet above the ground. We've even got special courses for little adventurers. So bring the family and come on out.
How Far Can You Go?

You'll use all your muscles and senses as you navigate Tree Trek's 4 increasingly challenging obstacle courses, each one higher and more exciting than the one before. Thrill seekers who make it through our Red Course will brag about it for years! Our 2 separate Kids Courses feature 21 challenges and are specially designed to give little adventurers the fun and thrills they crave. Set on over 7acres of natural pines, Tree Trek Adventure Park lets you take fun to new heights or get extreme! How far can you go? Tree Trek has what it takes to push you to your limits.
We Climb Rain or Shine
Limited number of climbers in each departure. Reservations are recommended. Departures start at 8:30 am. Hours are seasonal so please check the time blocks when you make your reservation.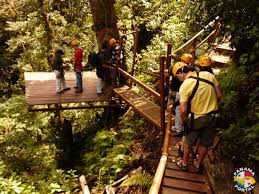 Price is per certificate.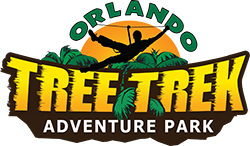 Tree Trek Adventure
— only 2 left!
Resale of these items is strictly forbidden either privately or through any other website. The issuer reserves the right to deny acceptance without recourse of any items deemed to have been obtained in a manner contrary to our terms of sale and any person found to engage in this practice will be refused the right to purchase further items of this type.
Other Details
Anytime within the following date(s):
Now thru 4/15/2019
$5
Free Shipping.
Reference: 153596