Bid Per Person Per Night & Stay
in 2018
Live Aqua Cancun All Inclusive Adults Only Hotel
in Cancun, Mexico!
At Live Aqua Cancun All Inclusive Adults Only,
your stay can be exactly what you desire.
ONLY 1 NIGHT LEFT!
Live Aqua Cancun All Inclusive Adults Only is a unique and innovative hotel experience. This "Be Yourself" hotel offers relaxed luxury exclusively designed for modern adults with a limitless lifestyle. At this all-inclusive luxury hotel, your imagination is set free and your senses come to life: sensuality, entertainment and leisure, relaxation, introspection, intimacy, passion, indulgence, style, spontaneity... Live Aqua Cancun All Inclusive Adults Only is all this and more.
Experience places and moments are aligned with your desires and moods.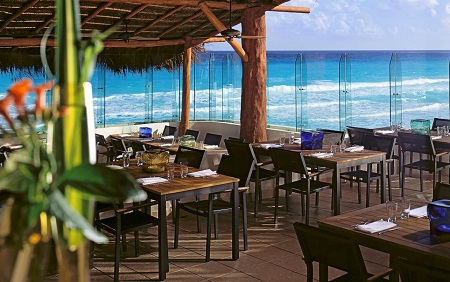 Become one with the sea. Feel the turquoise-blue waters of the Caribbean and rest your feet in the soft sand. You're at Live Aqua Cancún. Choose one of the private cabanas while you enjoy a drink from the Pool Club. Relax. Have fun. Be yourself. You choose. The sun and the ocean are here just for you.
Or delight your body in one of the seven varying-temperature pools, letting yourself be fully immersed in the setting while our ambient music provides a soothing background. Sit back and relax on one of our lounges and let yourself be lost in the blue of the Caribbean Sea. In the pool and beach area there's always someone at hand to attend to your wants and needs. Just ask for whatever your heart desires. The Pool concierge will be attentive to your requests.
---
Offer is based on a double occupancy in a Deluxe room.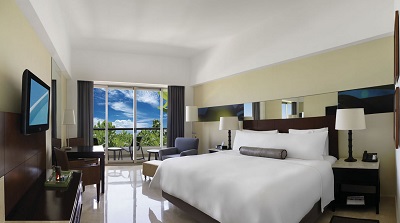 Depending on your mood, select a scent from the aromatherapy menu and create your own atmosphere amidst the subtle elegance of this room. Here you have everything to pamper yourself: individual climate control, color LCD flat screen TV with cable, two telephones, including one cordless; two phone lines with voice mail, bathroom telephone, bedside table and work station, as well as high speed Internet access, radio alarm clock, i-Home, TV and DVD audio outlet in the bathroom, and electronic safe deposit box.
The bathroom area is complete with exquisite amenities, five handmade soaps with different scents, separate bath and shower areas, hair dryer, vanity mirror. Gourmet coffee, ironing board, iron, and bathroom scale. Choose what you like from the mini bar, it's included in your stay.
---
A Single Supplement Charge of $150 per night is additional for those of you travelling or rooming solo.

Tax and service charges are $49.- per person per night additional.
Reservations subject to availability.