This auction has ended without any winners.
Unfortunately, this offer has ended. The offer ended: Friday, October 13, 2017 11:00 PM
The good news? You can check out hundreds of more deals that you can Bid on or Buy-It-Now.
New to SkyAuction? We are the web's leading travel auction site, offering thousands of super discounts on flights, cruises, hotels, vacation rentals, and more every day. You can register to bid with our simple, secure, fast, and free registration page.
Item Description
7 nights in a 2 BR Unit at the Players Club in Hilton Head Island, South Carolina for November 11, 2017
---
Item #:
2849900
This offer is for a 2 bedroom unit with a full kitchen sleeping up to 6 people.
Winner will have their credit card charged immediately upon completion of the auction and documents will be sent via email! Winner must have a valid credit card on file at the end of the auction or they risk losing the room.
Highlights
Players Club is a seven-acre resort located a quarter-mile from the Atlantic Ocean and invites you to experience the beauty of the island. On site you'll find the fitness center equipped with two racquetball courts, state-of-the-art Next Generation Nautilus equipment, and men's and women's locker rooms. Take a plunge in the outdoor pool or visit the adjacent highly rated Van Der Meer Tennis Center, which has more than 20 courts, including the only covered courts on the island.
Additional Information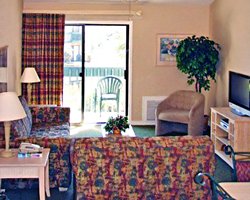 All vacation homes are air-conditioned
with laundry facilities on site. 1 and 2
bedroom units have two televisions. Units
2203-2210, 3203-3210 have steep spiral
stairs leading to the loft. There are no
non-smoking units at resort. Studio units
OCC: Max 2/Pri 2 have 1 bath and 1 queen
bed and 1 sleep sofa. 1BR units OCC: Max
4/Pri 4 have 1 bath, 1 king bed and 1
sleep sofa. 2BR units OCC: Max 6/Pri 4
have 1 bath, 1 king bed, 2 twin beds and
1 sleep sofa. 2BR units OCC: Max 6/Pri 6
have 2 baths, 1 king bed, 2 twin beds and
1 sleep sofa. 2BR loft units OCC: Max
6/Pri 6 have 2 baths, 1 king bed, 2 twin
beds and 1 sleep sofa. THERE ARE NO
HANDICAP UNITS AT THIS RESORT No pets are
allowed. The resort charges a US$50
security deposit upon check-in. A car is
necessary to enjoy the area.
Boats,trailers and commerical trucks are
not allowed to park on the premises. The
resort has two floors and no elevators.
The resort requires all occupants to be
over 25 unless accompanied by a parent.
There are some resort amenities that are
not managed by the resort. The resort is
not responsible for their operation.
Unit Amenities
Amenities in All Units
Telephone
Kitchen (Mini, Full)
Air Conditioning
Carpet
Dishwasher
Microwave
Resort Amenities
On-Site
Swimming Pool
Children's Pool
Tennis
Racquetball (Equipment Available)
Exercise Equipment
Health Club
Sauna
Whirlpool/hot Tub
Laundry
Nearby
Beach
Grocery Store
Hairdresser
Restaurant
Shopping Area
Off-Site
Golf (1.0 miles)
Medical Facilities (1.0 miles)
Live Entertainment (1.0 miles)
Fishing (1.0 miles)
Boating (1.0 miles)
Horseback Riding (2.0 miles)
Child Care (4.0 miles)
Water Skiing (4.0 miles)
Scuba Diving (6.0 miles)
Auto Rental (8.0 miles)
Urgent Information
Effective
Message
2/17/95
A $50 Security Deposit Required At Check In. The Resort Is
Two Floors And No Elevator. No Wheelchair Accessible Units.
All Units In 200 Series Are Second Story. Units 2203
Through 2210 And 3202 Through 3210, Have Steep Spiral Stairs
Going To The Loft. Points Inbound Cleaning Fee Is $41 To
8/8/98
$54 Depending On Size Of Unit, Per Unit Occupied. All
Occupants Must Be 25 Unless Accompanied By A Parent.
There Are No Nonsmoking Units At The Property. Resort Is
Located One Quarter Mile From The Beach Or An 8 Minute Walk.
Boats, Trailers And Commercial Trucks Are Not Allowed To
11/10/09
Park On The Resort Property. Units 2101 Through 2114 Only
Have 1 Bathroom.
---
Bid price is per unit.
Travel Details
Anytime within the following date(s):
11/11/2017
Anytime within the following date(s):
11/18/2017
7 nights.
$299 additional per unit
$20
---
Please note: The rank of bidders is listed by the best price, greatest quantity, date the item was bid on, and the time the bid was placed. Winning bidders will be displayed! All times are EST.
*The AutoBid feature is an optional feature which allows you to place a blanket bid on an item. This way you do not have to be present to raise your bid to the next acceptable bid level should someone else outbid you. If someone outbids you, the AutoBid acts as your agent and raises your bid to the next acceptable winning bid. This will continue until your AutoBid limit is reached. In the event of ties, the AutoBid is the winning bid.
Reference #: 156621