Bid For $50 Italian Village Restaurant Certificates valid at All 3 Locations in Chicago, Illinois!
Welcome to Chicago's Oldest Italian Restaurant!
Three restaurants in one historic building, the Italian Village is home to The Village, La Cantina Chophouse and Vivere. All three have their own chef and make their own way, each catering to a different restaurant experience.

Whichever experience you choose, you can't go wrong. Our 35,000-bottle wine collection fills hearts with joy and our waitstaff, many of them with us for decades, ensure your dining experience here at the Italian Village is memorable. We treat you like family!
The Village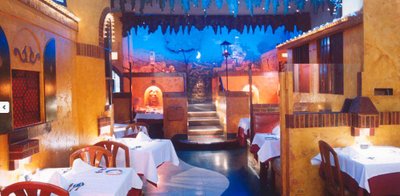 The long-beating heart of the Italian Village, this is where you'll experience us in our most classic form. Executive Chef Jose Torres serves traditional Northern Italian cuisine within the quaint atmosphere of an Italian village. Professional, long-time wait staff are likely to remember what you had last time you visited; if they don't, they will next time. "We're good with names and we know our regular customers," says Gina Capitanini. "We greet them by name and that's important. If you come here often, that makes you a regular and somebody special and we want you—and everybody—to feel that way."

La Cantina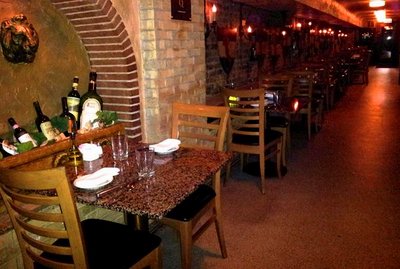 Located on our Lower Level, La Cantina's intimate setting is a calm retreat from hectic Chicago, a good place to be social with close groups of friends and family. Between the fish tanks and the wine cellar-like feel, it can be just the spot to let your cares slip away with each bite of juicy steak and each sip of well-paired wine.
The menu offers most of our traditional Italian menu items, but adds emphasis on steaks. You'll find most interesting cuts of meat and preparations here, including New York strip, T-bone, parmesan-encrusted ribeye, lamb chops and more. You'll find daily emphasis put on steaks, innovative vegetarian and vegan options. For white tablecloths, go to The Village or Vivere; for wooden tables with a steak knife at every place setting, it's La Cantina Chophouse.

Vivere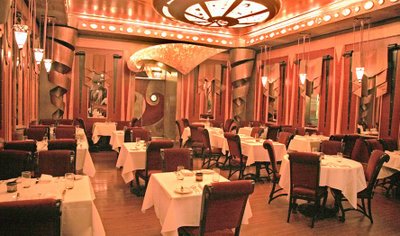 This is where we get very contemporary at the Italian Village. Executive Chef James Giacometti takes inspiration from across the Italian landscape while taking a start-to-finish approach to everything on the menu, from house- and hand-made pasta to matching wines to his dishes daily with our Wine Director, Ryan Wichmann. The dining room is a modern Chicago landmark in and of itself. Designed by Jordan Moser, the design is contemporary, full of unique shapes and angles and a fitting environment in which to sample the forward-thinking cuisine offered here.