Buy a $50 Dining Certificates to Sofia's Fine Italian Cuisine in Springfield, New Jersey!
Serving up fine Italian cuisine in Springfield, Sofia's is truly a one-of-a-kind dining establishment. Sofia's is all about family. From their family to yours, they offer you one of life's greatest pleasures the moment you walk through the door: to sit with friends and loved ones around a table, enjoying good food, wine and laughter. Sofia's has become a favorite destination for locals as well as out-of-towners. Conveniently located for family and group events, they can serve up to 100 guests at a time.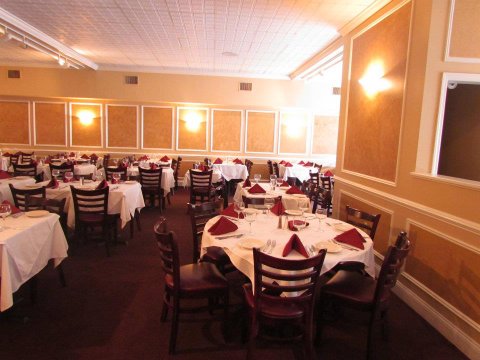 This restaurant features the finest Italian cuisine to ensure that your meal is an enjoyable feast. The extensive menu includes fresh fish, homemade pasta, chops, prime steak, chicken and veal along with a wide variety of homemade Italian desserts, specialty cakes and pies. Sofia's is committed to providing you with the highest quality dining experience while simultaneously assuring you a great value. It is also available for private parties and catering services, so be sure to call ahead to find out more.
Restaurant Hours

Monday through Thursday
11:00am to 10:00pm

Friday and Saturday
11:00am to 11:00 pm

Sunday
12:00pm to 9:00pm

Not Interested in This Deal?
Check Out the Many Restaurant Savings we at SkyAuction Offer by Clicking Below!