Gold & Wood Altais 04 Cat Eye Black/Gold/Grey Wooden Sunglasses

---

Item #:

3169055




Gold & Wood Altais 04 Cat Eye Black/Gold/Grey Wooden Sunglasses

At Gold & Wood workshops, passion and time drive the hands of the artisans who craft each component, one by one, in the purest tradition of exclusive eyewear.


Their discreet and stylish looks, as well as the quality and nobility of the material used in Gold & Wood frames, give them their uniqueness. Finishes can be shiny, satin, matte, or brushed. The proprietary spring hinge is built by a Swiss watchmaker. The woods, which are waterproof, hypoallergenic, and ultra lightweight, come from an FSC-certified supplier. That means they're harvested from sustainable plantations, not taken from rainforests.


Woods used include ebony, tanganika, amaranth, and bubinga. They glide into position smoothly and are light and very comfortable. It takes a close inspection to realize they contain wood components because the surfaces are polished so smooth. When you try them on, you'll appreciate the craftsmanship put into every Gold & Wood eyepiece.

Our Gold & Wood sunglasses are brand new and guaranteed to be 100% authentic!

Bid price is per item.


Item Number
3169055
List Price:
$830.00

Minimum Bid

$129


Quantity Available

1

End Date

08/26/2019
3:00 PM EDT

Item ends in:

--:--:--

The auction closing time will be extended by 3 minutes whenever a new bid is submitted within the last 3 minutes of the end of the auction, up to a maximum of 1 hour.







Gold & Wood Altais 04 Cat Eye Black/Gold/Grey Wooden Sunglasses
— only 2 left!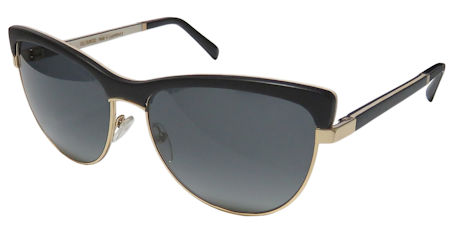 Other Details
$15 within the contiguous United States. If shipping to Alaska, Hawaii, Puerto Rico, or Canada $20 additional.
---
Please note: The rank of bidders is listed by the best price, greatest quantity, date the item was bid on, and the time the bid was placed. Winning bidders will be displayed! All times are EST.
*The AutoBid feature is an optional feature which allows you to place a blanket bid on an item. This way you do not have to be present to raise your bid to the next acceptable bid level should someone else outbid you. If someone outbids you, the AutoBid acts as your agent and raises your bid to the next acceptable winning bid. This will continue until your AutoBid limit is reached. In the event of ties, the AutoBid is the winning bid.
Reference #: 160771