The Motorola MBP27T Digital Video Baby Monitor with Touchless Thermometer meets two essential baby care needs in one handy unit. The 2.4 GHz wireless monitor communicates with a sleep parent unit which contains a 2.4- inch color LCD screen so you can clearly see your baby's every move and hear when he/she needs you. The MBP27T has infrared night vision, so even in a darkened nursery, you can see your baby clearly. With digital pan and tilt controls, you can move the camera around the room when needed. A built-in temperature sensor allows you to take the temperatures of the baby or a bottle. Other great features include: two-way communication, high-sensitivity microphone, out-of-range alert (up to 520 foot range), volume control, LED sound level indicator and low battery alert.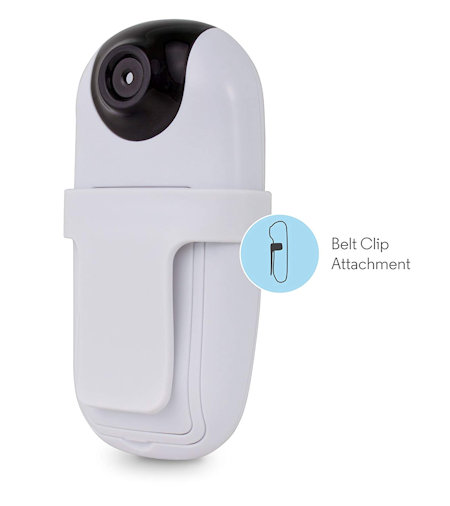 2.4 GHz FHSS Wireless Technology with Two-Way Communication
The 2.4GHz FHSS technology offers a more reliable wireless connection compared to older wireless technologies. Upgraded wireless technology means much better range and less chance of missing something important happening in the home due to a weak or dropped signal. It also features two-way communication for being able to speak or sing from another room in your home, or to communicate with a partner in the room.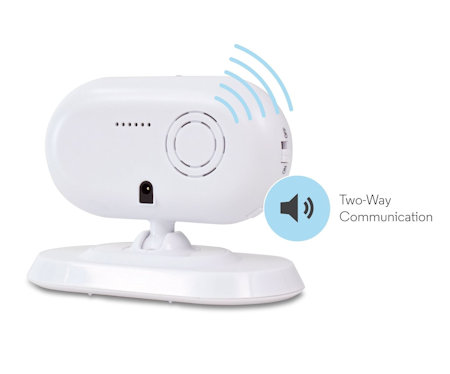 Color LCD Screen with Infrared Night Vision
A full-color 2.4 inch LCD display with LED sound level indicators shows real-time viedo and the level of sound activity in your baby's room so you can keep informed of what's going on visually as well as audibly. Infrared night vision means you can stay in touch with what's going on in your baby's room without any lights to disturb little sleepers.
Digital Pan and Tilt
Control the MBP27T camera remotely to pan and tilt the video image as needed.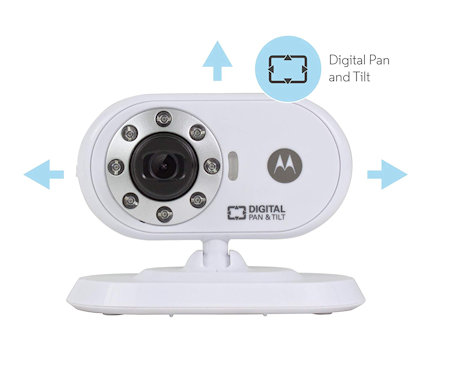 "Out- of Range" and "Low Battery" Alerts
The superior wireless range of the MBP27T kets you keep connected to the action up to 520 feet away. an alarm sounds when you're getting out of range of the transmitting unit, so you'll never have to wonder if you're close enough to hear what's going on. The MBP27T also has a low battery alert, so you know whenit's time to recharge the battery.
Specifications
Product Dimensions: 3.5 x 8.3 x 6.3 inches
UPC: 798256365140 816479011412 698798167168
Item model number: MBP27T
Batteries: 3 AAA batteries required (included)
Additional product features: Night vision, two-way communication
Power source type: Rechargeable battery
Battery Life: 3 Hours
Standing screen display size: 2.4 inches
Dishwasher safe: No
Is portable: No
Condition: New
Shipping