Star Kids Snack & Play Travel Tray 2.0 - Black
Description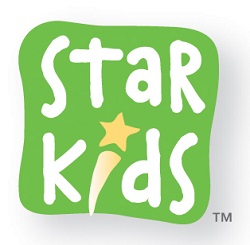 Star Kids Snack & Play Travel Tray 2.0 - Black
This Star Kids Snack and Play Travel Tray entertainment center unfolds and is full of exciting and educational activities. Snack and Play travel tray provides a sturdy surface for travel treats and toys, firm enough to eat on, play upon, read, etc. Tray buckles around the child, use with car seats, booster seats, strollers, on airplanes, in movie theaters, etc. Has 2 inches padded rim to keep toys and snacks on tray. Has two large mesh side pockets. Made of foam and nylon.
General Features:
Model: 110
Color: Black
So whether the tray is down or in upright position, it provides MILES OF SMILES! (Easy on, Easy off) and Washable
Award winning, ages 6 mos - 24 mos (age for Snack and Play is 12 months + )
2 inch rim to keep items on tray
Storage pockets
Provides exciting and educational fun (Provides firm surface to eat on play upon, read, etc)
16.75 inches wide, 14" deep and 2" tall
Care:
Wipe dry erase with a dry cloth and fabric with a damp cloth
An additional fee of $20 will apply for delivery to Hawaii, Alaska, Puerto Rico and Canada and will be added to the fulfillment record prior to shipping. We will be unable to accommodate deliveries to any other international destinations.
Price is per item.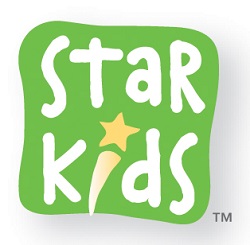 Star Kids - Snack & Play Travel Tray 2.0
— only 7 left!
Other Details
Free shipping within the contiguous United States. If shipping to Alaska, Hawaii, Puerto Rico, or Canada $20 additional.
Reference: 169412