Bid Per Room Per Night

and Choose Your Length of Stay
January 02, 2020 thru April 10, 2020

at Hudson Hotel in Midtown Manhattan, New York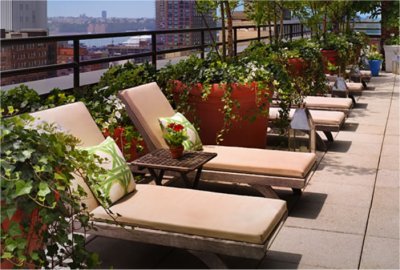 Hudson Hotel
356 West 58th Street
Manhattan - Midtown
New York NY 10019

Urban adventure, daredevil design, and true affordability meet in Hudson, the ultimate lifestyle hotel for the 21st century. Located in midtown, just steps from Central Park, Columbus Circle and the theater district, Hudson is a brilliant reflection of the boldness and diversity of the city, while simultaneously representing the next generation of Cheap Chic – stylish, democratic, young at heart and utterly cool. Hudson's main entrance features a classic Philippe Starck play on proportions—a small door leads into a neutral, low-slung foyer that functions brilliantly as a decompression chamber, transferring guests from the buzz of New York to the separate reality within. This interstitial zone contains a singular, intriguing element where a thirty-foot tunnel of vivid chartreuse-colored light pierces the room at an oblique angle.
This luminous glass tunnel houses an escalator that transports you, both literally and figuratively, to a dream world that is both captivating and unforgettable—Hudson's climactic lobby. With forty-foot ceilings and rampant climbing ivy, it is a soaring and magical space unlike any other.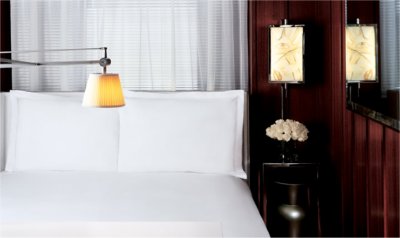 Stay a minimum of 1 nights or up to 14 nights as desired and based on availability in a Standard Queen Room, maximum occupancy 2 adults.
An upgrade to the Superior Queen Room is available for an additional $15.- per night.
Taxes and Resort Fees are a total of $59.- per night additional.

Resort fees are included here and NO additional amount is due at the hotel.
Reservations are subject to availability.