Enjoy 7 Nights at the Grand Bliss Nuevo Vallarta by Mayan in Nuevo Vallarta, Mexico!
Resort charges a mandatory amenities fee of $250 USD per unit per week.

Grand Bliss Nuevo Vallarta by Mayan
Av. Paseo de las Moras S/N
Nuevo Vallarta, Mexico 63732
The Grand Bliss Resort enjoys a prime location within the complex in Nuevo Vallarta. From the balcony of the rooms, guests can enjoy the splendid views of the Sierra Madre and Banderas Bay, as well as admire the most beautiful sunsets in all of Mexico. And if you look carefully, you can see dolphins playing or whales jumping. The panoramic view of the golf course is a lush green. The Grand Bliss is located almost exactly in the center of the Nuevo Vallarta complex, a quick reference point for access to all activities and places. In addition, you can take pleasant walks ranging from the northern part where The Grand Mayan is to the southern part where the Mayan Palace and Grand Luxxe are, with all the services each offers.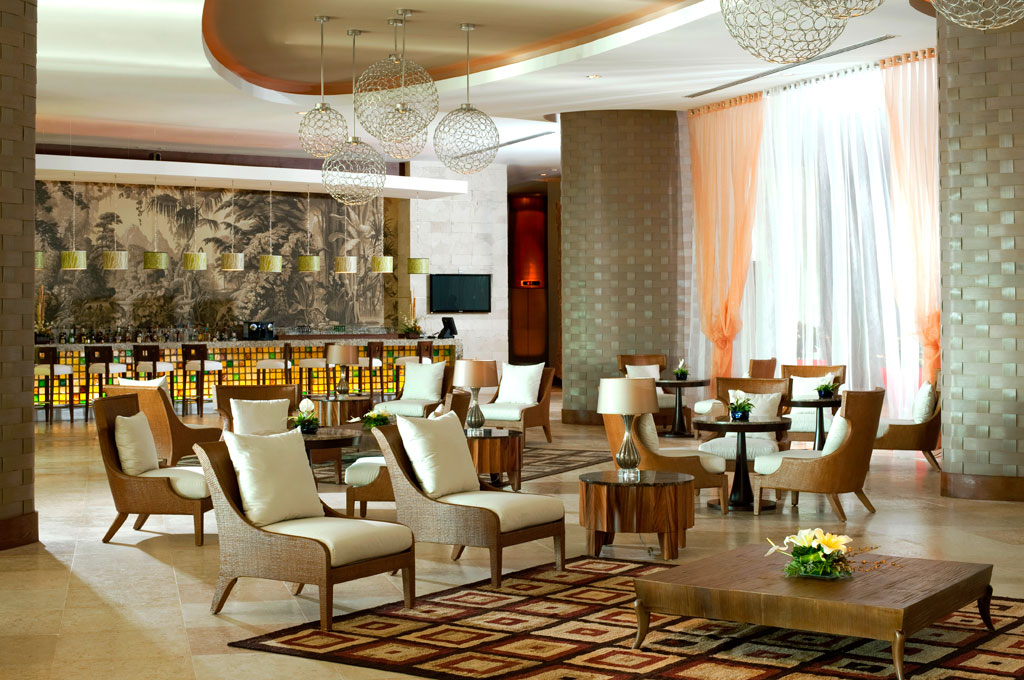 Experience the heady atmosphere of the Pacific Coast of Mexico, which distinguishes Nuevo Vallarta. Wrap yourself in the natural beauty of this community next to the sea, which gives more than 4 kilometers of unbeatable beaches and exuberant lush tropical gardens. Nuevo Vallarta is located just 15 minutes away from downtown Puerto Vallarta, where you will find a variety of shops, restaurants, bars and nightclubs.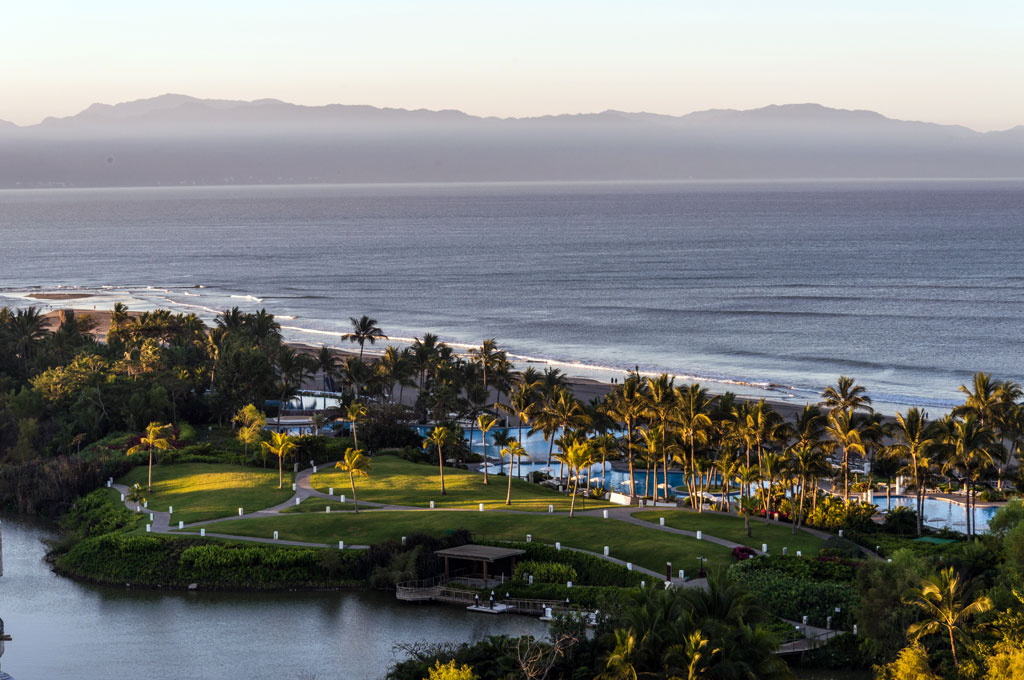 Unit Description
The spacious rooms at The Grand Bliss have the most elegant interiors that can be found in Mexico. Bright colors and fine wood tones will captivate you. Enjoy a Master Room with your family, which offers everything you might need during your vacation. If you require a larger room, you will be impressed with our Suite Room, which features a private pool on the terrace, where you can cool off pleasantly, and has been fitted with a fully equipped kitchen.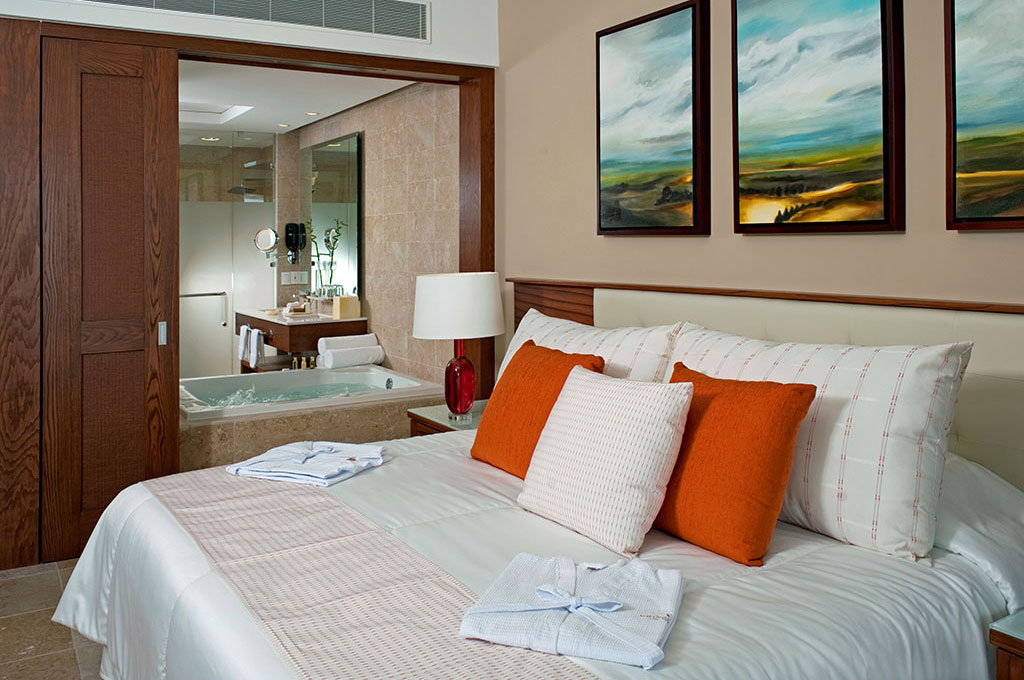 Dates Available: (Availability is subject to change)
Your GRAND MASTER ROOM is a 603 square foot room offering everything you need for a perfect vacation: a king size bed, sleeper sofa, marble shower, whirlpool bathtub, double sink vanity, LCD television and balcony with breathtaking view of Nuevo Vallarta. Accommodates up to 2 adults and 2 children
The Following Check-in Dates are Available for a 7 Night Stay!


June 5, 12, 19, 26, 2020
July 3, 10, 2020
August 7, 14, 21, 28, 2020
September 4, 11, 18, 25, 2020
October 2, 9, 16, 23, 30, 2020
November 6, 13, 27, 2020
December 4, 2020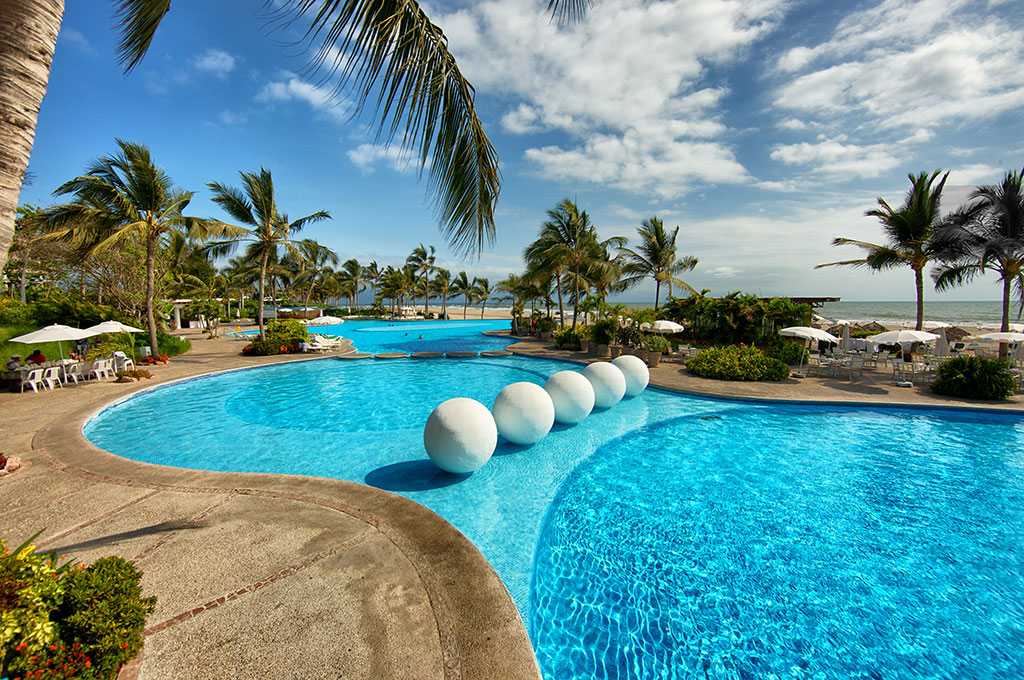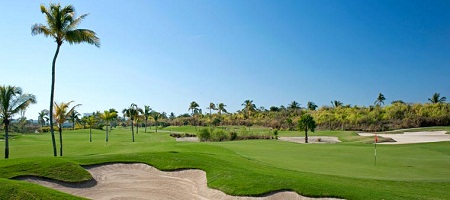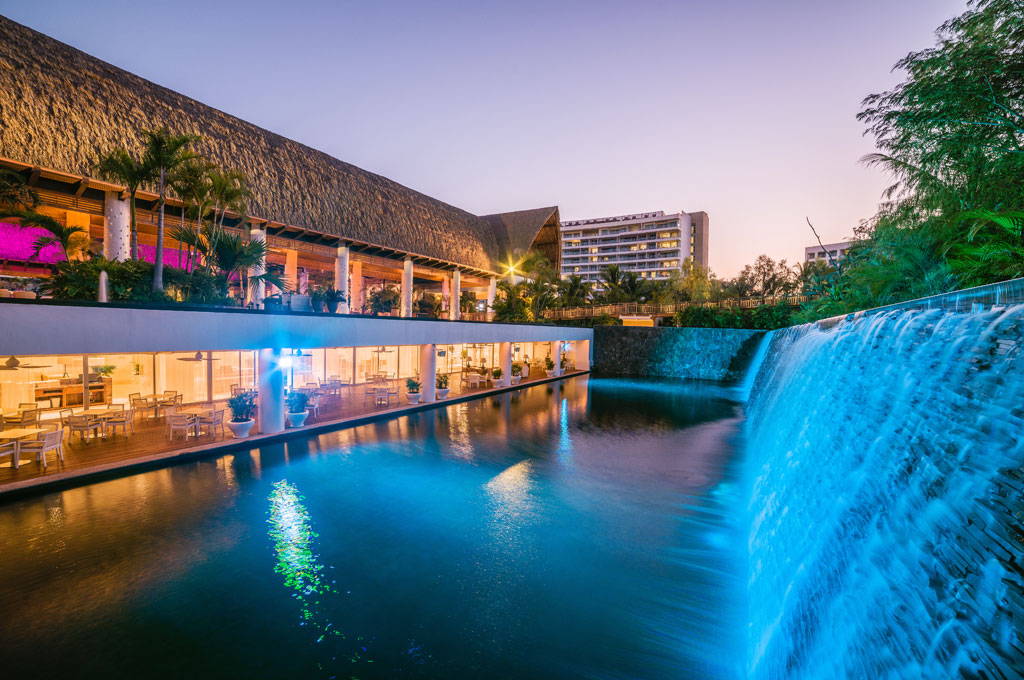 Resort Amenities
Business center (Yes)
Car Rental (Onsite)
Concierge desk/services (Yes)
Conference facilities (Onsite)
Currency exchange (Onsite)
Doorman/doorwoman (Yes)
Dry cleaning/laundry service (Onsite)
Fitness Center (Nearby)
Gift shops or newsstand (Yes)
Jacuzzi/Hot tub (Onsite)
Languages spoken onsite ()
Laundry facilities (Onsite)
Medical facility (Onsite)
Multilingual staff (Yes)
Onsite - Swimming pool - children's ()
Onsite - Swimming pool - total number of pools ()
Post Office (Onsite)
Salon (Onsite)
Sauna (Yes)
Spa (Onsite)
Swimming pool (Onsite)
Television in lobby (Yes)
Fee Includes: One-way transportation Airport to Hotel (contact concierge 72hrs before check-in), transportation throughout the Resort, local phone calls, basic Internet for 1 device, Gym Access, Press summary, a welcome drink and boarding passes/faxes printing. For Mexican residents contact Resort 01800/366-6600. This fee is additional and is not included in the offer price.
Note: Spend the weekend or stay the week, the suite is yours for 7 nights. Also, there is no presentation to attend, so all your vacation time is yours to enjoy.