Enjoy 7 Nights at the Marriott Renaissance Aruba Beach Resort & Hotel!
Locally collected taxes and fees are not included in the offer price.

Enjoy the resort's 40-acre island paradise featuring the only private beach in Aruba & home to the exclusive Okeanos Spa Cove. Try your hand at this Aruba casino's blackjack tables, slots, roulette, poker and more on-site at the Renaissance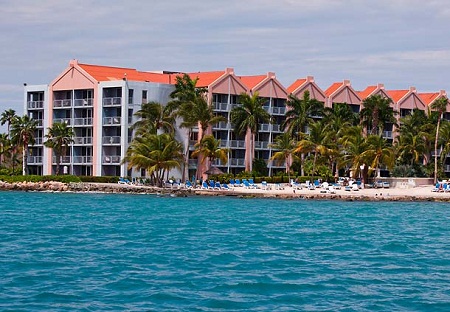 Renaissance Aruba Beach Resort & Hotel offers one-bedroom suites, an array of restaurants, Okeanos Spa, marina, a shopping mall, and shopping marketplace with a wide variety of shops and exclusive boutiques. This is the only resort in Aruba with its own private island with complimentary water taxi. Two swimming pools and two casinos round out the resort's amenities. Nearby a championship golf course and variety of water sports await.
Unit Description
Enjoy in-room coffee/tea service, microwave, wet bar and room service from 6:00 am to 11:00 pm. In-room entertainment includes high-speed Internet access, color TV, cable and pay-per-view. Hair dryer, bathrobe, ironing station and safe available in each room for your convenience. Each unit has 1 king bed, 1 queen sleep sofabed and a kitchen facility including burners (in lieu of stove), coffee maker, utensils, microwave, pots/pans, sink, cutlery, toaster, and a 3-5 cu.ft. refrigerator.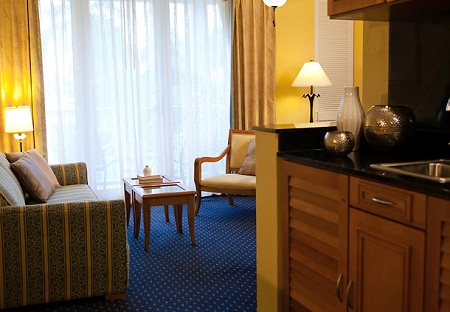 Dates Available: (Availability is subject to change)
Your 1 BEDROOM SUITE will sleep up to 4 guests. The Island Suite at the Renaissance Ocean Suites hotel offers a separate bedroom with a king-sized bed; a kitchenette with microwave, mini-refrigerator, and sink; a separate living area; and a view over the island of Aruba. Each room's view is either of the marina or the park. Unit view is not guaranteed
The Following Check-in Dates are Available for a 7 Night Stay!

August 14, 21, 28, 2020
September 4, 11, 18, 25, 2020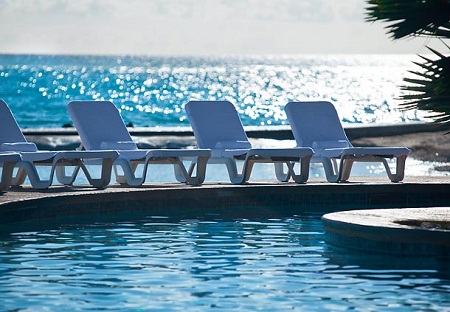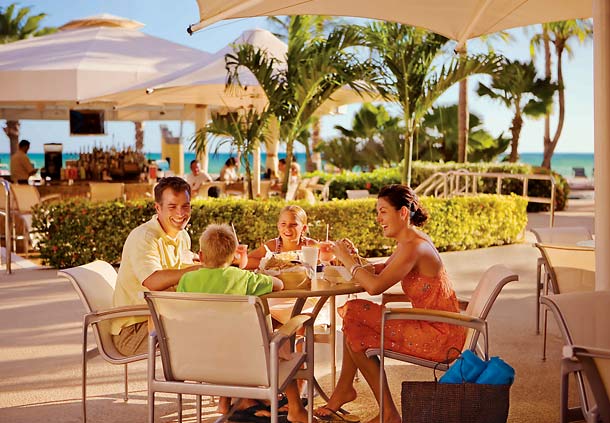 ON-SITE AMENITIES
Air Conditioning (In Units)
Babysitting Referral
Bar/Cocktail Lounge
Beach
Boat Marina/Launching
Car Rentals
Casino Gambling
Day Spa
Entertainment, Live
Exercise Room, Equipped
Fishing
Grocery/Convenience Store
Laundry Facilities
Restaurant
Sauna or Steam Room
Scuba Diving
Swimming Pool, Outdoors
Tennis
IMPORTANT INFORMATION
Locally collected taxes and surcharges are not included in this offer
REQUIRED SURCHARGES (energy, accommodations/occupancy tax, bed tax or other miscellaneous) ARE THE RESPONSIBILITY OF THE OCCUPANT AND ARE PAYABLE DIRECTLY TO THE RESORT. Surcharges are subject to change without notice.
Government timeshare tax, per unit, per night: USD 10.29.
Guests are responsible for payment of a government imposed environment levy, assessed on all units one time per stay. Effective AUGUST 1, 2013, fee: Studio, USD 25; one bedroom, USD 45; two or more bedrooms, USD 65. Rate is subject to change without notice.
Note: Spend the weekend or stay the week, the suite is yours for 7 nights. Also, there is no presentation to attend, so all your vacation time is yours to enjoy.