Enjoy 7 Nights in a Master Room
at the Mayan Palace Puerto Vallarta in Mexico!
** Resort charges an amenities fee of $200 USD per unit per week. **

The Mayan Palace Puerto Vallarta resort mixes a chic, modern vibe with traditional Mexican culture. Here you will find a lush, tropical landscape fused with spectacular architecture. Stroll through the exotic gardens or along the beautiful river that flows through the property. It offers two uniquely designed pools, a calm-water beach, boutique shopping, sports bar, and cocktail lounge. Dining options include a snack bar, casual restaurant, and room service. Additional amenities include a children's pool, babysitting services, transportation, on-site laundromat, dry cleaner service, kids' activities, cyber café, and special services for the handicapped. The resort is located in the most exclusive area of the Puerto Vallarta marina, close to the colorful village brimming with shops, restaurants, and artisan markets.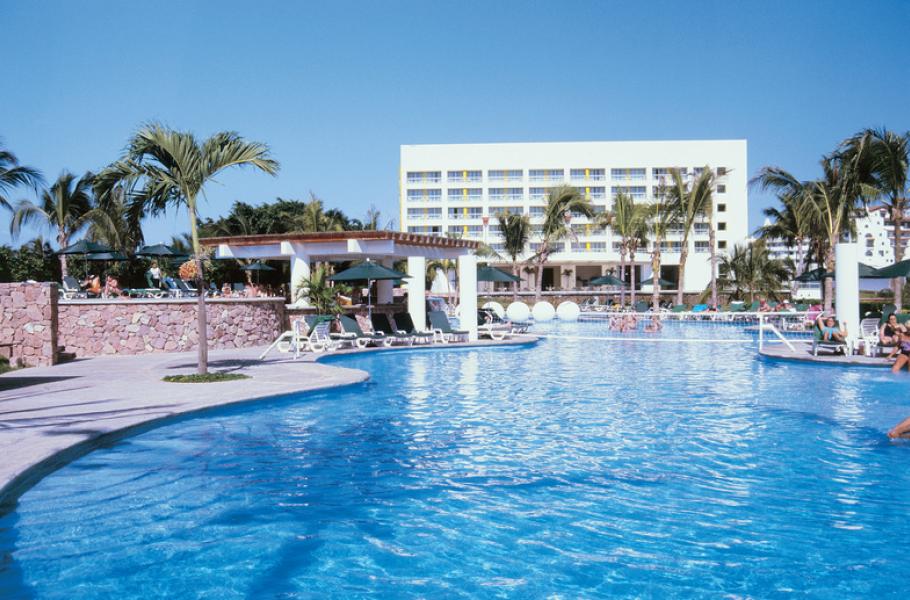 Puerto Vallarta's mild climate, friendly people, first class restaurants, and wonderful variety of activities have made it a popular vacation spot for visitors from all over the globe. With its meticulous attention to providing the utmost comfort to its visitors, it is also one of the safest tourist destinations in the world. Famous for its sun-drenched beaches and sport fishing, the area also boasts 3 world-class golf courses that challenge even the most seasoned players. You can enjoy horseback riding, parasailing, snorkeling, scuba diving, waterskiing, mountain biking, sailing, and kayaking. For those with a passion for eco-adventures, there is zip-lining through a jungle canopy, splashing in natural waterfalls, exploring impressive rock formations, dolphin and whale watching, and swimming with manta rays. Puerto Vallarta's reputation for culinary excellence can be experienced along its cobblestone streets, in a bayside café at sunset, and even at the tops of magnificent cliffs.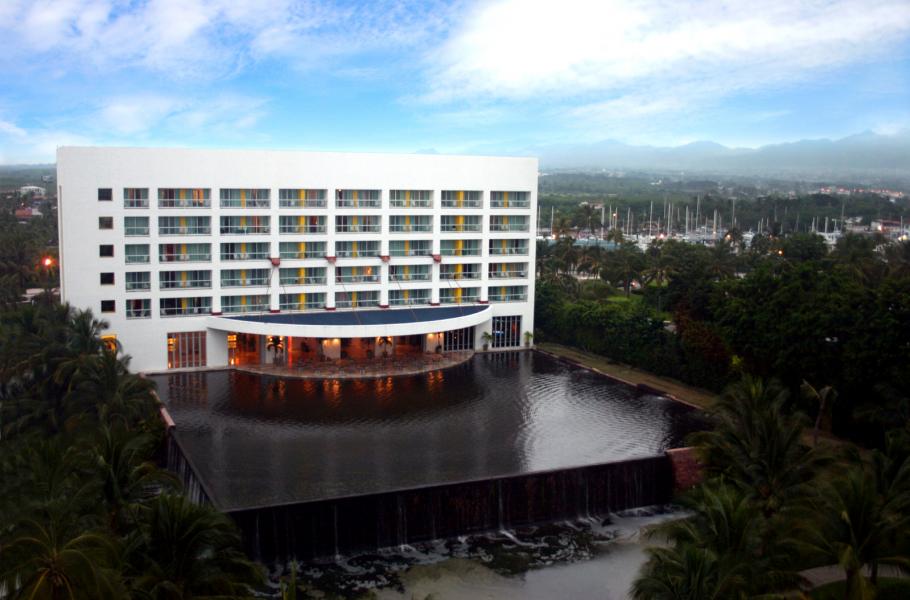 UNIT DESCRIPTION
The Mayan Palace Puerto Vallarta resort offers spacious, modern accommodations designed to make your stay an extraordinary experience. Hotel units include cable television, marble bathroom, hairdryer, ceiling fan, telephone with voicemail, drinking water, electronic safe, and iron and ironing board.
Dates Available: (Availability is subject to change)
Your Master Room will accommodate up to 2 adults and 2 children.

Available Check-in Dates for a 7 Night Stay!

July 3, 4, 5, 10, 11, 12, 2020
August 14, 15, 16, 21, 22, 23, 28, 29, 30, 2020
September 4, 5, 6, 11, 12, 13, 18, 19, 20, 25, 26, 27, 2020
October 3, 4, 9, 10, 11, 16, 17, 18, 23, 24, 25, 30, 31, 2020
November 1, 6, 7, 8, 13, 14, 15, 20, 22, 27, 28, 29, 2020
December 4, 5, 6, 11, 12, 13, 2020
January 1, 3, 8, 10, 22, 24, 29, 31, 2021
February 7, 2021
March 5, 2021
April 10, 11, 16, 17, 18, 30, 2021
May 1, 2, 7, 8, 9, 14, 15, 16, 21, 2021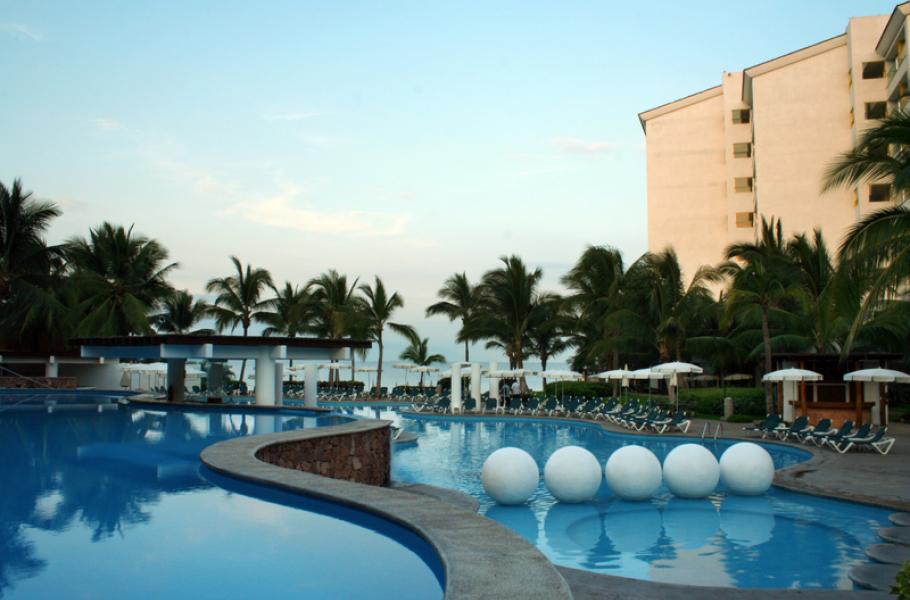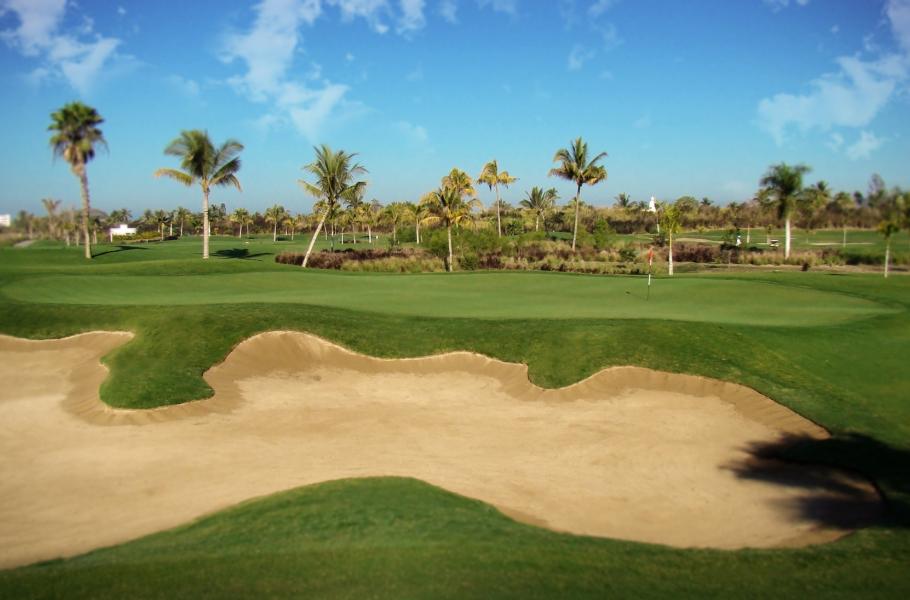 Important Information:
Extra charge applies for: Golf, Internet, Gym, Valet Parking, Tennis Courts and Safe Box. Unit will be assigned at check-in by Mayan resort directly.

Note: Spend the weekend or stay the week, the suite is yours for 7 nights. Also, there is no presentation to attend, so all your vacation time is yours to enjoy.