Enjoy 7 Nights in a 1 bedroom suite at El Cid Marina Beach Hotel in Mazatlan, Mexico!
El Cid Marina Beach Hotel 1705 Avenida Camarón Sábalo Mazatlán, Sinaloa, Mazatlán, Sinaloa
On-site amenities and activities abound at El Cid Marina Beach in Mazatlán. Visit the secluded beach area, only reachable by a quick water taxi ride for a romantic escape. Enjoy on-site restaurants, mini-golf, bars, two pools, and a large Jacuzzi. Watch yachts and boats as they pull into the marina. There is a shallow lagoon, swim up bar, and labyrinth of water caves and tunnels for swimming. Be sure to book a fishing expedition with the resort's experienced crew. Additional amenities include conference facilities, laundry, health club, grocery store, medical facility, elevator, and snack bar.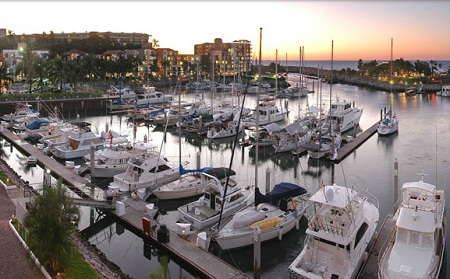 El Cid Marina Beach is nestled in the tropical port of Mazatlán, an enchanting tourist destination in Mexico. Known for its clubs and discos, it is sometimes called "the nightlife capital of the Mexican Riviera". When you are not partying, be sure to explore the sandy beaches, visit the working seaport, see the lighthouse, or explore the colorful 19th century town. Golf and tennis are nearby as well. Mazatlecos, the natives of this area, are extremely friendly to tourists and willing to share their rich culture!
UNIT DESCRIPTION
Enjoy ocean or marina views in your luxurious El Cid Marina Beach suite. Cool terra-cotta tile floors, colorful bedspreads, and all-inclusive options await your stay. Suites include air conditioning, wireless Internet, balcony/patio, satellite TV, coffeemaker, and marble bathroom with every convenience. Studio, one or two-bedroom apartment suites feature kitchens or kitchenettes with modern appliances, separate seating areas, and dining tables. Each suite is meant to pamper and comfort guests during their stay with true Mazatlán hospitality.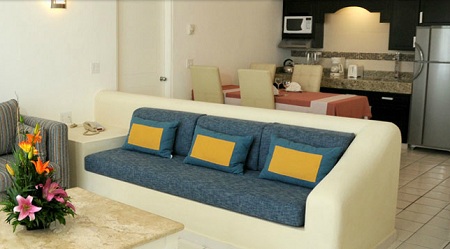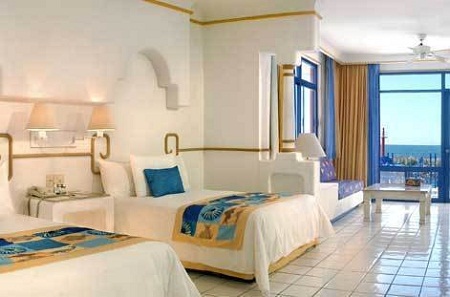 Dates Available: (Availability is subject to change)
A 1 bedroom suite will sleep up to 3 guests and have a partial kitchen.
Following Check-in Dates and Units are Available for a 7 Night Stay!



October 24, 31, 2020
November 7, 14, 21, 28, 2020
December 5, 12, 2020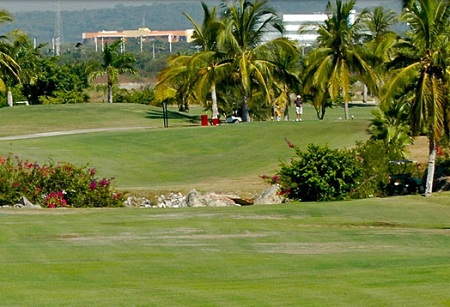 Note: Spend the weekend or stay the week, the suite is yours for 7 nights. Also, there is no presentation to attend, so all your vacation time is yours to enjoy.