Enjoy 7 Nights in a 1 Bedroom Suite at the Mayan Sea Garden Mazatlan in Mazatlan, Mexico!
Avenida Sábalo Camarón s/n
Zona Norte
Mazatlán, Sinaloa 82100
Mexico

This luxurious resort offers all of the services, activities, and amenities you could ask for on a tropical trip to Mexico. At Mayan Sea Garden you will find one-quarter mile of private beachfront property, three swimming pools, restaurants, lounge bars, pool bars, and cafes. Take advantage of the mini market, boutique, tobacco shop, and cyber café on premises. Children will enjoy the kids club, childrens pool, and childrens play area. Additional resort services include concierge and travel agency, baby-sitters, medical facility, Internet, room service, valet, and laundromat.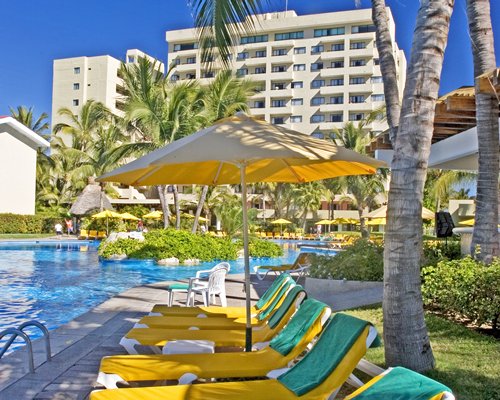 Mazatlan, known as the Pearl of the Pacific, is the perfect mix of relaxation and adventure in a beach destination. Whether you need a romantic getaway or to spend time with the family, this is sure to be one of the best moments of your life. There are beaches for every taste – Isla de la Piedra for horseback riding and the Golden Zone where you will find a variety of restaurants and entertainment. Enjoy the Mexican cuisine, drinks and a walk on the beach. Looking for something more active, how about diving, fishing and even dancing. To enjoy world-class golf, there are several excellent courses such as Estrella del Mar Mazatlan. Mazatlan International Airport is located just 45 mins. away.
UNIT DESCRIPTION
Your unit at the Mayan Sea Garden has spectacular views of the resort's lush gardens. Wrap yourself in the tropical elegance of your spacious room with modern amenities. Each room has a kitchenette and bathroom. Kitchenettes include electric stove, a small refrigerator, microwave, toaster, coffee maker, blender, cookware and crockery. To add to your comfort, you will also find a TV, air conditioning and telephone.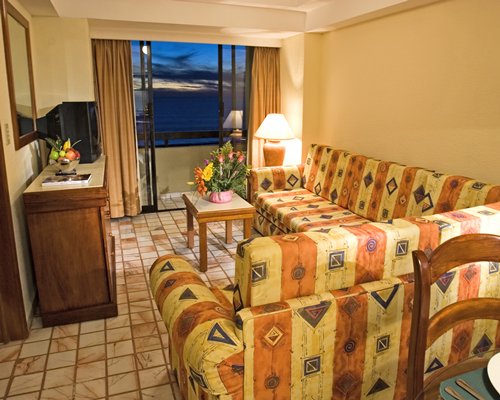 Dates Available: (Availability is subject to change)
One Bedroom Suite: (Sleeps Maximum of 4) Comes with Partial Kitchen
The Following Check-in Dates are Available for a 7 Night



October 23, 24, 25, 30, 31, 2020
November 1, 6, 7, 8, 13, 14, 15, 20, 21, 22, 27, 28, 29, 2020
December 4, 5, 6, 11, 12, 13, 2020


Don't see the date you're looking for? Click below to view and instantly confirm any availability up to one year from today. Just search your date range and destination in SkyAuction.com's NEW Vacation Rental Booking Engine!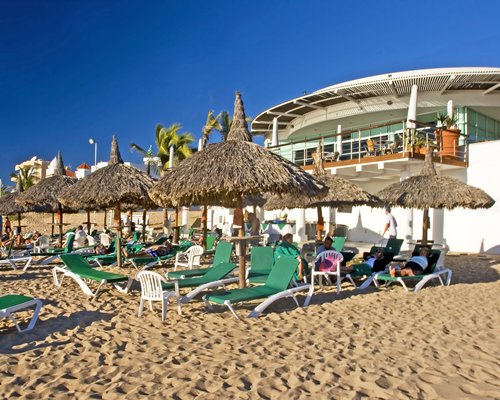 Additional Information
Unit Info
Location
Miles
• Air Conditioning
All Units
• Kitchen
All Units
• Telephone
All Units
• Medical Facilities
Nearby
• Fishing
Off-Site
8.0
• Golf
Off-Site
20.0
• Live Entertainment
Off-Site
5.0
• Auto Rental
On-Site
• Beach
On-Site
• Children's Pool
On-Site
• Grocery Store
On-Site
• Laundry
On-Site
• Lift/elevator
On-Site
• Playground Area
On-Site
• Restaurant
On-Site
• Snack Bar
On-Site
• Swimming Pool
On-Site
Credit card imprint required upon check-in at the resort.
Fees or deposits are charged for some amenities.
All resort charges are signed to the room account, no cash in the consumption centers is accepted.
Note: Spend the weekend or stay the week, the suite is yours for 7 nights. Also, there is no presentation to attend, so all your vacation time is yours to enjoy.