Adidas Zonyk Aero Pro AD0575 1000 Small Crystal Shiny/Vario Purple Sunglasses

---

Item #:

3319741




Adidas Zonyk Aero Pro AD0575 1000 Small Crystal Shiny/Vario Purple Sunglasses

Designed in cooperation with a leading road cycling team, Zonyk Aero Pro is based on a reduced half-rim design with enhanced lower and peripheral vision. Packed with fit features, the Zonyk Aero combines high-end performance with comfort. Compatible with clip-in inserts.




A brand new Lens Lock System™ allows for quick and easy filter replacement. In addition, the aerodynamic shape filter offers an incredible field of vision and provides additional protection against sun, wind and external influences. The lightweight but unbreakable frame SPX® has an integrated climacool® ventilation system.




The climacool® system of the zonyk aero pro is amplified by the removable sweat bar. Its special shape ensures a cooling airflow and also holds the sweat from your eyes. The Double Snap Nose Bridge™ allows for customization while TRI.FIT™ temples with flex zones provide a secure grip. The delivery includes a hard shell case and a bag beside the adidas glasses.




Adidas eyewear lenses offer a distortion free vision and an extensive curvature provides for the widest field of vision as well as optimum protection of the eye area.




The Light Stabilizing Technology™ (LST™) by adidas eyewear intensifies contrasts and at the same time harmonizes light fluctuations caused by the interplay of light and shadow. This prevents eye fatigue and improves the power of concentration. LST™ Bright has a whitening effect despite higher light absorption. It offers better visibility especially in fog and diffuse light.




LST™ Vario - Perfect vision for any condition!

LST™ Vario is the lens that ensures excellent vision in any lighting. LST™ Vario sharpens perception and due to its photochromic filters adapts automatically to to the environment by darkening or brightening as required. Rapid reaction times, balances rapid light/shadow changes and enhances contrast are more features.

***INCLUDES ORIGINAL BOX, paperwork, and cloth pouch***




Frame: Zonyk
Frame Material: Plastic

Frame Color:

Crystal Shiny

Frame Size: 74 x 16 x 156
MSRP: $235.00

Shipping

Shipping and handling is $15.00 within the 48 continental United States. An additional fee of $20.00 will apply for delivery to Hawaii, Alaska, Puerto Rico and Canada. We will be unable to accommodate deliveries to any other international destinations.

Bid price is per item.


Item Number
3319741
List Price:
$120.00

Minimum Bid

$1


Quantity Available

1

End Date

07/09/2020
8:00 PM EDT

Item ends in:

--:--:--

The auction closing time will be extended by 3 minutes whenever a new bid is submitted within the last 3 minutes of the end of the auction, up to a maximum of 1 hour.






Adidas Zonyk Aero Pro AD0575 1000 Small Crystal Shiny/Vario Purple Sunglasses
— only 3 left!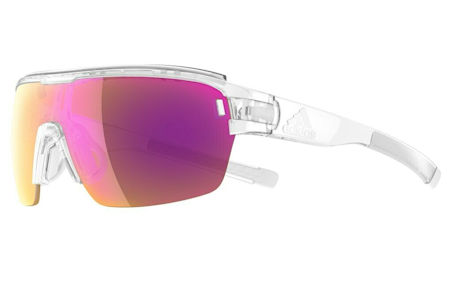 Other Details
$15 within the contiguous United States. If shipping to Alaska, Hawaii, Puerto Rico, or Canada $20 additional.
---
Please note: The rank of bidders is listed by the best price, greatest quantity, date the item was bid on, and the time the bid was placed. Winning bidders will be displayed! All times are EST.
*The AutoBid feature is an optional feature which allows you to place a blanket bid on an item. This way you do not have to be present to raise your bid to the next acceptable bid level should someone else outbid you. If someone outbids you, the AutoBid acts as your agent and raises your bid to the next acceptable winning bid. This will continue until your AutoBid limit is reached. In the event of ties, the AutoBid is the winning bid.
Reference #: 176808