Oceanfront and centered on island fun
La Cabana Beach Resort & Casino is the perfect setting for your next Caribbean vacation. The sprawling, family-friendly resort—just across the street from one of the world's most popular beaches, Eagle Beach—combines the fun and excitement of a vibrant island with serenity and sights you simply won't find anywhere else. Every day at La Cabana resembles a scene from a postcard—the kind that inspires envy from friends and family back home.
Among the newest indoor amenities at the fully remodeled resort is Glitz, the full-service casino and sports book that opened in 2012. Outdoors, nature provides the abundant sunshine, crystal-clear skies and little chance of rain, but ​La Cabana Beach Resort & Casino offers ample amenities, too. You can enjoy tennis, racquetball, basketball, beach or pool volleyball and squash. You can train in our state-of-the-art fitness center complete with free weights, cardio machines and aerobics classes. After a hard workout or a day of fun in the sun, you can unwind with a cool, frosty drink on the deck of our enormous oceanside resort pool or just chill out under the comforting shade of a cabana. You can even go a step further and treat yourself to a relaxing facial or massage at the spa. Your kids can enjoy a playground, game room, mini-golf and supervised daily group activities. Other extras include a concierge service that will reserve your excursion, tee time and sessions of horseback riding, scuba diving, windsurfing, parasailing and more. Car rental and babysitting services are available, too. It's all centered on providing you with an unforgettable vacation experience.

Unit Description
Thoughtfully designed, this space is perfect for one or two couples or a family stay. Two separate sleeping areas provide total privacy. And when everyone wants to get together, the kitchen area is the perfect spot for TV, snacks, meals, cocktails and fun times together.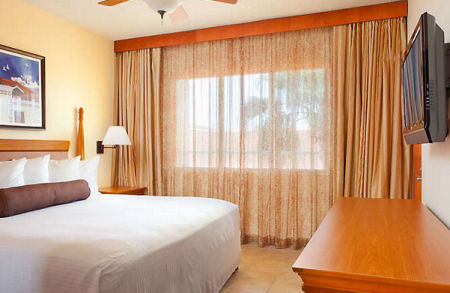 Studio Unit:
Will accomodate 2 guests and has a full kitchen.
The following check-in dates are available for a 7 night stay!

August 1, 2, 6, 7, 8, 9, 13, 14, 16, 21, 22, 23, 28, 29, 30, 2020
September 3, 4, 5, 6, 11, 12, 13, 17, 18, 19, 20, 25, 26, 27, 2020
UPGRADE TO A 1 BEDROOM SUITE FOR $75 FOR THE WEEK!
1 Bedroom Suite: Will accomodate up to 4 guests and has a full kitchen.
The following check-in dates are available for a 7 night stay!

August 1, 2, 6, 7, 8, 13, 14, 15, 16, 20, 21, 22, 23, 27, 28, 29, 30, 2020
September 3, 4, 5, 6, 10, 11, 12, 13, 17, 18, 19, 20, 24, 25, 26, 27, 2020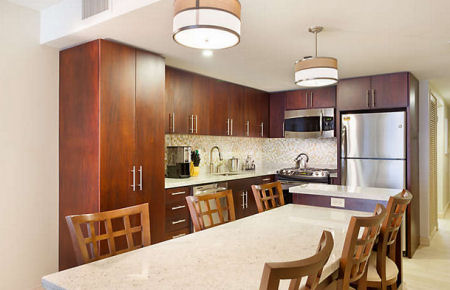 Resort Amenities and Features Include:
- Air Conditioning
- Babysitting Referral
- Bar/Cocktail Lounge
- Cook Facilities (in units)
- Day Spa
- Entertainment
- Exercise Room
- Grocery/Convenience Store
- Laundry Facilities
- Playground
- Racquetball
- Restaurant
- Sauna or Steam Room
- Swimming Pool
- Tennis
- Whirlpool Spa or Hot Tub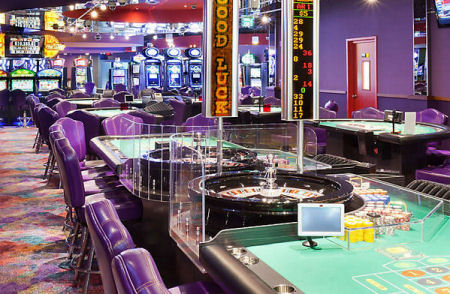 ---
Important Information
REQUIRED SURCHARGES (energy, accommodations/occupancy tax, bed tax or other miscellaneous) ARE THE RESPONSIBILITY OF THE OCCUPANT AND ARE PAYABLE DIRECTLY TO THE RESORT.
Surcharges are subject to change without notice.
Daily occupancy tax and energy surcharge (combined)per unit: Studio unit, USD 14; 1 bedroom unit, USD 14.79; 2 bedroom unit, USD 19.38; 3 bedroom unit, USD 22.38.
Guests are responsible for payment of a government imposed environment levy, assessed on all units one time per stay. Effective AUGUST 1, 2013, fee: Studio, USD 10; one bedroom, USD 15; two or more bedrooms, USD 25. Rate is subject to change without notice.
Resort under renovation. Construction/renovation projects through 2014 include, but are not limited to, resurfacing the parking lot, landscaping and construction of new spa and storage buildings. Related conditions, including noise, should be expected. Most work is located away from guest room buildings.
Reservations subject to availability.