Enjoy 7 Nights in a 2 Bedroom Suite at the Wyndham Bentley Brook in Hancock, MA!
Wyndham Bentley Brook I & II
One Corey Road
Hancock, MA 01237
Bentley Brook, located in the Jiminy Peak ski area, offers a variety of on-site amenities, from downhill skiing to swimming and biking. The Berkshire area also provides a vast array of cultural and historic attractions. Since the turn of the century, the Berkshires have been the place for music, theater, dance, and the arts. Visit Tanglewood, summer home for the Boston Symphony, The Hancock Shaker Village, Williamstown Theater, and Norman Rockwell Museum. Make Bentley Brook your vacation home, anytime of year.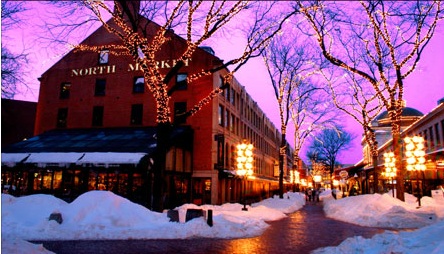 Hancock is located in Berkshire County, Massachusetts. The area of the Berkshires is collectively known as America's premier cultural resort, and offers many activities that you can enjoy outdoors. The area's natural beauty is largely what attracts so many artists here, with scenes to paint, photograph, and draw. Folks from points near and far make the trip to Northwestern Massachusetts to take in a culture rich in the performing arts, to view the ever-changing galleries, and to experience the history captured in the museums. Skiers flock to Jiminy Peak, which is visible from nearly every point in town, when the snow begins to fall. During the other seasons, biking, hiking, and shopping are all popular. Area attractions include Tanglewood, summer home for the Boston Symphony, The Hancock Shaker Village, Williamstown Theater, and Norman Rockwell Museum. A car is recommended to best enjoy the area.
Unit Description
All units in the resort include full kitchen with dishwasher and microwave, TV and DVD player (DVD rentals available), and spa tub. Some units offer offer balconies with scenic views of the surrounding mountains and landscape. Laundry facilities are also provided for guests
Dates Available: (Availability is subject to change)
2 Bedroom Suite: Sleeps up to 8 people and comes with a full kitchen.
November 1, 13, 15, 2020
December 4, 11, 2020
March 5, 12, 19, 2021
April 9, 16, 23, 2021

Additional Information
Unit Info
Location
Miles
• Air Conditioning
All Units
• Carpet
All Units
• Dishwasher
All Units
• Kitchen
All Units
• Microwave
All Units
• Swimming Pool
• Fishing
Nearby
• Playground Area
Nearby
• Restaurant
Nearby
• Ski School
Nearby
• Snack Bar
Nearby
• Auto Rental
Off-Site
11.0
• Beach
Off-Site
8.0
• Boating
Off-Site
8.0
• Cross-country Skiing
Off-Site
4.0
• Golf
Off-Site
8.0
• Grocery Store
Off-Site
4.0
• Hairdresser
Off-Site
6.0
• Health Club
Off-Site
5.0
• Horseback Riding
Off-Site
13.0
• Lake
Off-Site
8.0
• Medical Facilities
Off-Site
10.0
• Racquetball
Off-Site
5.0
• Shopping Area
Off-Site
9.0
• Spa
Off-Site
12.0
• Squash
Off-Site
5.0
• Water Skiing
Off-Site
8.0
• Wind Surfing
Off-Site
8.0
• Conference Facilities
On-Site
• Downhill Skiing
On-Site
• Exercise Equipment
On-Site
• Fireplace
On-Site
• Games Room
On-Site
• Handicapped Unit
On-Site
• Laundry
On-Site
• Lift/elevator
On-Site
• Sauna
On-Site
• Telephone
On-Site
• Tennis
On-Site
• Whirlpool/hot Tub
On-Site
Note: Spend the weekend or stay the week, the suite is yours for 7 nights. Also, there is no presentation to attend, so all your vacation time is yours to enjoy.