This auction has ended without any winners.
Unfortunately, this offer has ended. The offer ended: Wednesday, March 3, 2021 11:00 PM
The good news? You can check out hundreds of more deals that you can Bid on or Buy-It-Now.
New to SkyAuction? We are the web's leading travel auction site, offering thousands of super discounts on flights, cruises, hotels, vacation rentals, and more every day. You can register to bid with our simple, secure, fast, and free registration page.
Item Description
7 nights in a 3 BR Unit at the Eagle Village Resort in Tamiment, Pennsylvania for March 12, 2021
---
Item #:
3402752
This offer is for a 3 bedroom unit with a full kitchen sleeping up to 8 people.
Winner will have their credit card charged immediately upon completion of the auction and documents will be sent via email! Winner must have a valid credit card on file at the end of the auction or they risk losing the room.
Highlights
Newly-built recreation center features an oversized glass-covered indoor pool, game room, fitness room and equipment. The resort is a 2.5 hour drive from NYC and historic Philidelphia. Due to remote location, do not use GPS, MapQuest, Google Maps, Yahoo Maps, etc to locate resort. Do not use mailing address. Utilize only directions on resort's site. Longitude/Latitude is 41.1498'N/75.0222'W. Resort does not offer handicap units or accessibility features. Check-in is at 5PM, resort offers few on-site amenities. Please review resort information for further details.
Additional Information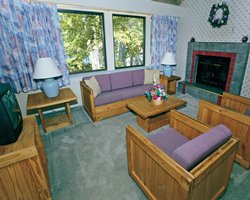 All units feature air-conditioning, fire-
place, television, VCR/DVD, washer/dryer
and full kitchen. 2BR units and 2BR units
with loft Occ/Pri:06/06 have 1.7 baths, 2
twin beds, 1 queen bed and either 1 queen
sofa bed or 1 trundle bed. 3BR Occ/Pri:
08/08 have 1.7 baths, 1 king bed, 1 queen
bed, 2 twin beds and one sleeper sofa.
US$100 security deposit is required upon
arrival payable with MC, Visa, Discover
or cash. Limit 2 vehicles per unit.
Restricted parking for recreational
vehicles. No pets allowed-US$200 fine for
violating rule. Excludes service animals.
No restaurant or lounge on site. Cell
phone reception is sporadic. Resort
enforces occupancy levels. Special needs
or requests must be addressed at least 30
days prior to check-in. No elevator on
site; 10-12 steps to all units.
Check-in at Eagle Village Office. You
must call the resort for late check- in.
*Do not use GPS, Yahoo/Google Maps or Map
Quest for directions. *Do not use the
mailing address. *Consult the resort's
web site for correct and accurate
directions.
Unit Amenities
Amenities in All Units
Telephone
Fireplace
Laundry
Kitchen (Full)
Air Conditioning
Fireplace - Unit
Carpet
Washer/dryer
Dishwasher
Microwave
Resort Amenities
On-Site
Lake
Boating
Fishing
Tennis
Racquetball (Equipment Available)
Exercise Equipment
Games Room
Playground Area
Conference Facilities
Off-Site
Grocery Store (2.0 miles)
Whirlpool/hot Tub (6.0 miles)
Snack Bar (6.0 miles)
Restaurant (6.0 miles)
Live Entertainment (6.0 miles)
Horseback Riding (6.0 miles)
Golf (6.0 miles)
Children's Pool (6.0 miles)
Hairdresser (7.0 miles)
Downhill Skiing (8.0 miles)
Ski School (8.0 miles)
Sauna (9.0 miles)
Shopping Area (9.0 miles)
Health Club (9.0 miles)
Cross-country Skiing (10.0 miles)
Beach (12.0 miles)
Water Skiing (12.0 miles)
Auto Rental (17.0 miles)
Medical Facilities (17.0 miles)
Spa (20.0 miles)
Casino (50.0 miles)
Urgent Information
Effective
Message
4/13/12
If You Are Confirming A Stay Within 24 Hours Of The Start
Date, Resort Must Be Contacted In Advance Or There Is Risk
Of Not Being Allowed To Check In. No Handicap Facilities Or
Elevator On Site, 10 To 12 Steps Into Each Unit. Gps, Map
Quest, Google, Etc Will Give Incorrect Directions. Please
4/13/12
Consult Resort Website. Units Are Far From Parking Area. No
Unit Changes Or Upgrades. Please Advise Of Late Arrival.
There Is No Wifi In The Units, Only In The Recreation
Center. Resort Is Unable To Offer Unit Relocation Or
Accomodations For Special Or Handicap Needs.
4/13/12
Resort Does Not Offer Baby Sitting And All Organized
Children's Activities Are For 7 Years Of Age And Older.
For Rci Points Reservations There Is A $50 Hosekeeping Fee
For Reservations Less Than A 7 Night Stay. $100 Security
Deposit In Form Of Credit Card Imprint Due At Check In.
---
Bid price is per unit.
Travel Details
Anytime within the following date(s):
3/12/2021
Anytime within the following date(s):
3/19/2021
7 nights.
$299 additional per unit
$20
---
Please note: The rank of bidders is listed by the best price, greatest quantity, date the item was bid on, and the time the bid was placed. Winning bidders will be displayed! All times are EST.
*The AutoBid feature is an optional feature which allows you to place a blanket bid on an item. This way you do not have to be present to raise your bid to the next acceptable bid level should someone else outbid you. If someone outbids you, the AutoBid acts as your agent and raises your bid to the next acceptable winning bid. This will continue until your AutoBid limit is reached. In the event of ties, the AutoBid is the winning bid.
Reference #: 180714