This auction has ended without any winners.
Unfortunately, this offer has ended. The offer ended: Friday, October 15, 2021 11:00 PM
The good news? You can check out hundreds of more deals that you can Bid on or Buy-It-Now.
New to SkyAuction? We are the web's leading travel auction site, offering thousands of super discounts on flights, cruises, hotels, vacation rentals, and more every day. You can register to bid with our simple, secure, fast, and free registration page.
Item Description
7 nights in a 1 BR Unit at the Sheraton Vistana Resort in Orlando, Florida for October 23, 2021
---
Item #:
3450435
This offer is for a 1 bedroom unit with a full kitchen sleeping up to 4 people.
Winner will have their credit card charged immediately upon completion of the auction and documents will be sent via email! Winner must have a valid credit card on file at the end of the auction or they risk losing the room.
Highlights
Minutes from Walt Disney World(R), Sheraton Vistana Resort offers spacious one and two bedroom villas, 13 tennis courts, seven swimming pools, seven hot tubs, an 18-hole miniature golf course, six recreation centers, two snack bars and one full-service restaurant. The property is located on 135 acres with fountain and lake lanscaping. The resort also has playgrounds, basketball courts, volleyball courts and outdoor grills. Tickets for the many area attractions may be purchased on site as well.
Additional Information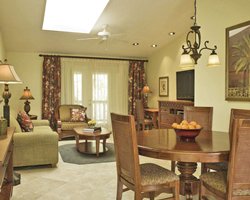 Neither the resort nor RCI can change unit
size, location or check-in day once
confirmed. Units will vary from published
photos. All villas are air-conditioned and
feature a washer/dryer and cable TV/DVD.
Some buildings have up to 3 levels with no
elevators. Studio and 1 BR villas sleep
up to 4 people. Some 1 BR units have full
kitchens; others have cook-tops with
convection microwaves, and some villas do
not have balconies/patios. Smoking is
prohibited in villas, patios, balconies,
pool decks and all public amenities. No
pets or RV's are permitted on the
property Credit Card is required at
check-in. Confirmed member or guest
checking-in must show a valid photo ID.
Effective 9/1/12 one in 4 yr. rule goes
into effect. This applies to both 0450
and V450. Contact SVO website at
starwoodvacationownership.com or you may
call 407-903-4640 no more than 30 days
prior to check-in for questions. To
request accommodations for individuals
travelling with disabiliies, email this
confirmation to 00svo-ada@starwoodvo.com
and indicate the type of accommodations
you require.
Unit Amenities
Amenities in All Units
Telephone
Kitchen (Full)
Air Conditioning
Carpet
Washer/dryer
Dishwasher
Microwave
Resort Amenities
On-Site
Swimming Pool
Children's Pool
Tennis (Equipment Available)
Exercise Equipment
Sauna
Whirlpool/hot Tub
Games Room
Playground Area
Handicapped Unit
Lift/elevator
Grocery Store
Restaurant
Snack Bar
Child Care
Nearby
Water Skiing
Lake
Golf
Shopping Area
Off-Site
Live Entertainment (1.0 miles)
Boating (1.0 miles)
Medical Facilities (1.0 miles)
Horseback Riding (2.0 miles)
Racquetball (5.0 miles)
Fishing (15.0 miles)
Beach (60.0 miles)
Urgent Information
Effective
Message
9/12/12
The 1-in-4 Rule Applies To Both 0450 And V450 In Tandem
So A Visit To One Prohibits A Visit To The Other In A 4-year
Span. This Does Not Include Concurrent Or Consecutive Weeks
Confirmed.
3/2/09
Smoking Prohibited In All Public Areas And Violators Will Be
Assessed A $250 Cleaning Fee. Some Buildings Are 3 Levels
With No Elevator Access.
Contact 00svo-ada@starwoodvo.com Ten Days After Receiving
Confirmation To Discuss Special Needs.
6/4/94
Pets Are Not Allowed. Credit Card Required At Check-in.
The Resort's Website Address Is: Www.vistanainc.com
Limited Parking For Oversized Or Multiple Vehicles.
Zimmies Casual Eatery, Sports Bar And The Pt Lounge Will Be
Closed For Renovation 11/4/13 - 1/15/14.
---
Bid price is per unit.
Travel Details
Anytime within the following date(s):
10/23/2021
Anytime within the following date(s):
10/30/2021
7 nights.
$299 additional per unit
$20
---
Please note: The rank of bidders is listed by the best price, greatest quantity, date the item was bid on, and the time the bid was placed. Winning bidders will be displayed! All times are EST.
*The AutoBid feature is an optional feature which allows you to place a blanket bid on an item. This way you do not have to be present to raise your bid to the next acceptable bid level should someone else outbid you. If someone outbids you, the AutoBid acts as your agent and raises your bid to the next acceptable winning bid. This will continue until your AutoBid limit is reached. In the event of ties, the AutoBid is the winning bid.
Reference #: 183307