Buy-It-Now per person per night and choose your length of Stay
July - December 2022*
at All-Inclusive ADULTS ONLY TEMPTATION Cancun Resort
The playground for grown-ups
in Cancun, MEXICO!
AN AUTHENTIC, ADULTS-ONLY, ALL-INCLUSIVE RESORT EXPERIENCE
If you have been seeking an authentic, one-of-a-kind Playground for Grown-Ups, 21+, then brace yourself for a whole new level of adults-only vacationing! While playing at our adult-centric, all-inclusive resort with exclusive topless-optional areas, you will enjoy a sense of freedom you never knew existed, and not to mention an insanely sexy amount of fun!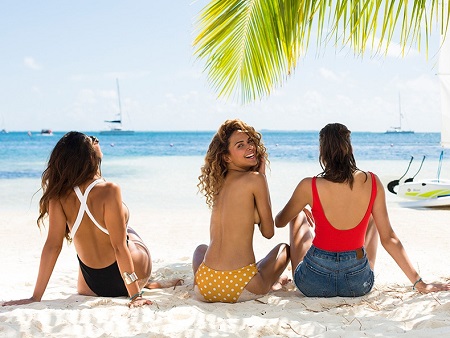 You will have so much fun discovering what our high-energy, multiple playgrounds have to offer… There is so much to choose from! Daytime is playtime at our sensational Sexy Pool, an unparalleled party zone with over-the-top activities. Later, join us at Bash, the heartbeat of our resort, which sets the scene for our sexy signature themes nights, where we will party with you all night long!
To recover from the party, enjoy one of the designated topless-optional areas throughout our resort, making an otherwise ordinary vacation extraordinary! Surrounded by a fun, empowering atmosphere, allowing you to feel sexy, free and uninhibited, Temptation Cancun Resort provides the perfect social platform to meet new friends and catch up with the old.
Our extraordinary staff, dedicated to exceeding your expectations, combined with the highest international hotel standards and ground-breaking design, complemented by authentic entertainment, global gastronomy and modern accommodations, will make your resort experience with us unforgettable and incomparable to that of any other.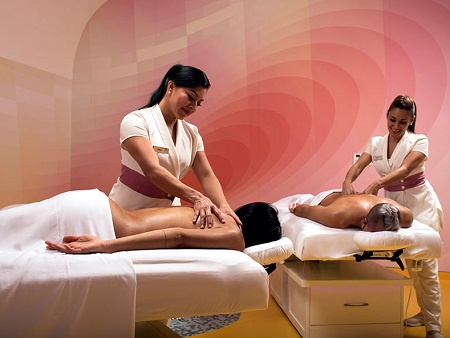 WHAT'S INCLUDED IN YOUR ADULT-CENTRIC VACATION:
A unique concept for adults 21+
You will be surrounded by a fun, empowering atmosphere, allowing you to feel sexy, free and uninhibited. We're recognized as the number one brand for adults, offering you a sexy, fun concept, topless-optional areas, signature parties and unique entertainment.
Daring daytime activities
Daytime playtime! Our notorious Play Makers have designed an exclusive, sexy, adult-centric entertainment program for your enjoyment. And for additional splashy fun, enjoy our over-the-top non-motorized water activities: single and double kayak, paddle board, wind surf and hobbie cat. We have hobbie cat and windsurfing lessons available!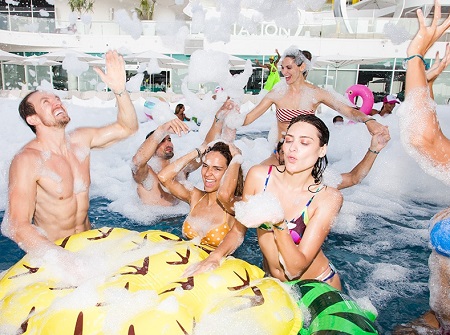 Super sexy evening entertainment
Welcome to the party! Sexy signature theme nights set the mood for the evening events. Our dress codes allow you to feel free, giving you a sense of empowerment, and not to mention guarantee an insanely sexy amount of fun. In addition, enjoy pumping parties hosted by Headliners, Resident DJ's & live musicians, as well as custom shows & performances.
Two conceptual swimming pools
Join us at the Sexy Pool for a guaranteed pumping poolside experience, or the Quiet Pool, our peaceful aquatic oasis.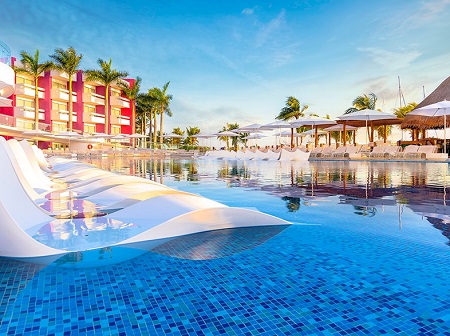 Round the clock dining service including:
Step into a world of flavor, where the choice is yours. We offer seven specialized restaurants plus a gourmet café.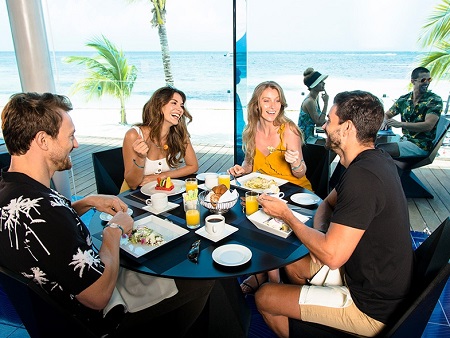 Room Service
Feeling lazy? We offer 24-Hour room service for an additional fee.
24-hour domestic & international brand alcoholic and non-alcoholic beverage service
Raise your glass at six different bars, where you can meet & mingle with friends in a fun and exciting atmosphere.
Fitness Center
Start your day the healthy way with a workout in our state-of-the-art fitness center.
Free Wi-Fi (Limited Access)
Stay connected and share your Temptation Cancun Resort experience.
All taxes and gratuities are included
For your convenience.
---
Offer is based on a Double Occupancy in an Trendy Garden View Room.
Our 213 Trendy Garden View rooms feature one king-size or two double beds, with an intimate living area including a 48" LED T.V., a full bathroom with separated toilet, one washbowl and a spectacular rain shower. Each of these 30.96 m2 rooms boast a spacious balcony or terrace overlooking our perfectly groomed gardens.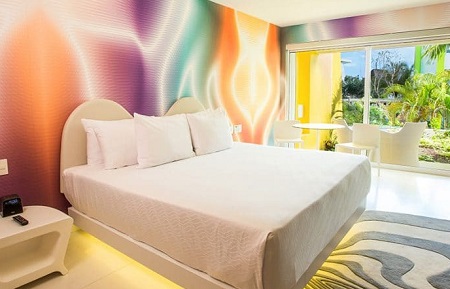 Capacity: Option of 1 King or 2 Double Beds
Sq. M.: 30.96m2
View: Garden View
Upgrades available, see "Hotels to choose from" below.
---
Stay a minimum of 2 nights or up to 14 nights as desired and based on availability.
Tax and service charges are $59 per person per night additional.

Current Blackouts, subject to change:
October 6 - 10

October 27 - 31
November 19 - 25
Reservations are subject to the availability.
Please Note the following information: DEPOSIT FOR INCIDENTAL CHARGES of $400.00 USD per room will be required from ALL GUESTS, payable at the time of check- in, this deposit can be done in cash or can be hold from a credit card. The deposit will be released back at check-out.