Enjoy 7 Nights in a 4 Bedroom Suite at Summer Bay Resort in Orlando, Florida Near DISNEY!
Summer Bay Resort
17805 U.S. Highway 192
Kissimmee FL 34714

This offer is based on current availability and is not valid for the Pay Now Travel Later option. All travel requests should be completed within 24 hours of the auction end time. Failure to submit travel dates within the allotted time may prevent the offer from being fulfilled. Travel insurance cannot be added to this reservation.
Beautiful Summer Bay Resort is just minutes from Walt Disney World and Universal Studios. The resort offers free transportation to Disney parks, but you may not be as eager to leave when you see what Summer Bay has to offer: heated pools, a beach with Jet Skis and other water sports, Kokomos Tiki Bar, miniature golf, game room, horsehoes, tennis, volleyball, basketball, shuffleboard - even children and family activity programs. Of course, if you still have the time and energy to visit a theme park, you can buy your Disney tickets onsite.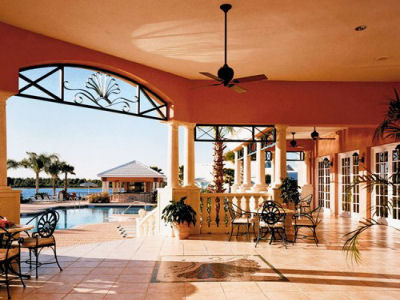 With it's proximity to all the attractions central Florida has to offer, and it's separation from the crowds of Downtown Orlando, Clermont makes for a comfortable and secluded home base when traveling to The Theme Park Capital of the World. Walt Disney World, Universal Studios, Sea World, and a myriad of parks and attractions, are close by when you stay in Clermont. Be sure to visit the newly opened Wizarding World of Harry Potter theme park at Universal Studios – a thrilling experience for children of all ages.
Unit Descriptions
The spacious air-conditioned condos at the Summer Bay Resort are comfortably furnished, and make for relaxing accommodations during your stay. These colorful and airy units feature full kitchens and washer/dryers.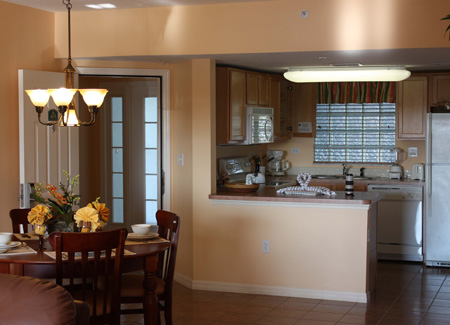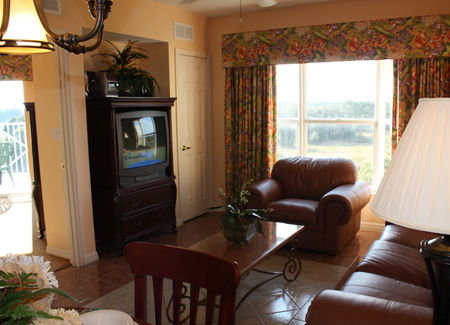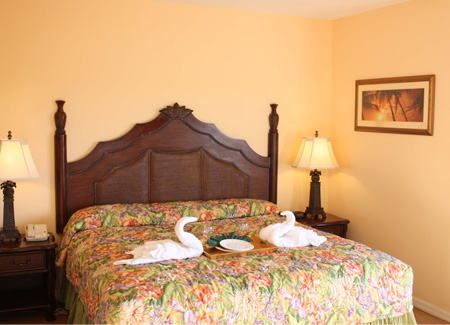 **Summer Bay Resort has different furnishings and layouts for their Suites. Pictures may not depict your actual room. **

Dates Available: (Availability is subject to change)
4 Bedroom Suite: Sleeps up to 16, and comes with full kitchen.
The Following Check-in Dates are Available in a 2 Bedroom Suite

September 24, 2023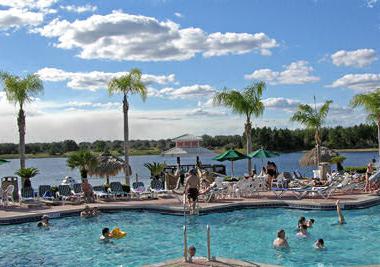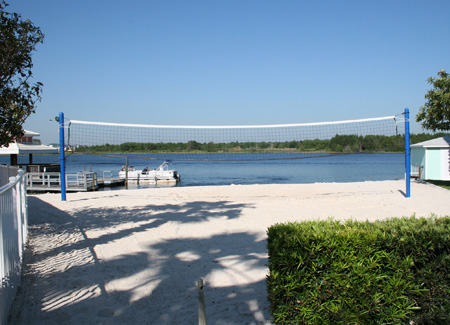 Additional Information
Unit Info
Location
Miles
• Air Conditioning
All Units
• Carpet
All Units
• Kitchen
All Units
• Laundry
All Units
• Microwave
All Units
• Telephone
All Units
• Washer/dryer
All Units
• Golf
Nearby
• Shopping Area
Nearby
• Hairdresser
Off-Site
1.0
• Live Entertainment
Off-Site
10.0
• Medical Facilities
Off-Site
4.0
• Auto Rental
On-Site
• Beach
On-Site
• Boating
On-Site
• Children's Pool
On-Site
• Conference Facilities
On-Site
• Exercise Equipment
On-Site
• Fishing
On-Site
• Games Room
On-Site
• Grocery Store
On-Site
• Health Club
On-Site
• Lake
On-Site
• Playground Area
On-Site
• Restaurant
On-Site
• Snack Bar
On-Site
• Swimming Pool
On-Site
• Tennis
On-Site
• Whirlpool/hot Tub
On-Site
Note: Spend the weekend or stay the week, the suite is yours for 7 nights. Also, there is no presentation to attend, so all your vacation time is yours to enjoy.