Bid per Room per Night and Stay anytime in 2008 at your Choice of Fine Luxury Properties in India:
The Imperial New Delhi - New Delhi - Only 5 nites left!
The Metropolitan Hotel - New Delhi
Devi Garh - Udaipur - Only 3 nites left!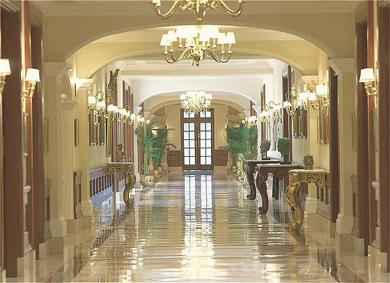 The Imperial New Delhi
Janpath
New Delhi, India
Conceived by renowned architect Blomfield in 1934 and opened by Lord Willingdon in 1936, The Imperial showcases an incomparable blend of Victorian, old Colonial and informal Art Deco. Among Asia's most revered hotels, The Imperial spreads over fragrant, sprawling gardens and offers a unique experience that embraces both history and modern convenience.
Accommodations: 231 guestrooms including 43 suites.
Dining: The Spice Route" was voted one of the Top 10 Restaurants in the World by Condé Nast Traveler. Other options are multi-cuisine coffee shop "1911", trendy French, romantic Italian, an Indian restaurant, two bars and a pastry shop.
Facilities/Services: 24-hour business center, concierge, fitness center, shoe shine, child care services, room service, non-smoking floors, salon, dry cleaning, children's amenities, pool, standard and luxury shops.
Location: An urban oasis in the exclusive commercial and shopping district of Connaught Place, near corporate offices, the President's estate, museums, monuments and parks. Indira Gandhi Int'l Airport: 14 mi/22 km, 30 minutes.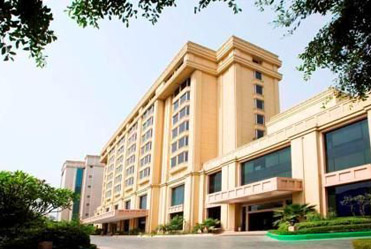 The Metropolitan Hotel
Bangla Sahib Road
New Delhi, India
The Metropolitan Hotel is a five-star deluxe full-service hotel located near Connaught Place, New Delhi's premier business and shopping district. This is a city center oasis with its neo-classic ambiance and lush landscaping. A classically-styled lobby with traditional colonial furnishings is reminiscent of an elegant era. Catering to the discerning traveler and offering modern technology in an luxurious setting, the Metropolitan Hotel is an eclectic blend of Indian, Asian and European hospitality designed for the international traveler.
Accommodations: 179 guest rooms is a delicate blend of convenience and taste.
Dining: Elegant and sophisticated restaurants…Savor the finest and most authentic Japanese cuisine at Sakura. Experience the flavors of the world round the clock at Patio. Indulge in the warm intimacy of Tusker's, the Lobby Bar & Lounge . Chutney, the Indian Restaurant serves the North Indian cuisine in a modern style of service and a contemporary ambiance.
Location: City center hotel located 1 km from Connaught Place - the central business and shopping district. Ministries and Embassies are within 5 km. The exhibition grounds - Pragati Maidan is 5 km. Railway station is 2 km. Indira Gandhi International Airport: 6 mi/10 km, 15 minutes.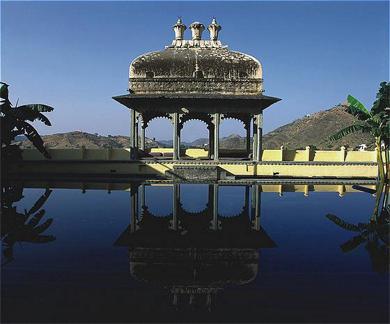 Devi Gahr
Delwara, Tehsil Nathdwara
Udaipur, India
High amongst the Aravali hills of Rajasthan, the historic Devi Garh Fort Palace commands one of the three main passes into the valley of Udaipur. Innovative use of local marble and semi-precious stones carefully reflect the style and taste of modern India, while personalized, intimate service ensures guests enjoy a truly royal hotel experience. A breathtaking balance of India's glorious past and dynamic future, Devi Garh effortlessly showcases the sweeping heritage of the magnificent Fort Palace in an elegant, all-suite luxury hotel.
Accommodations: All of the 39 suites at Devi Garh are unique; luxurious and beautiful, yet equipped with the most modern facilities to make a guest feel utterly at home.
Dining: As well as a first-class restaurant and in-room service, the hotel offers many intimate dining spaces for couples or small groups. These include the Janana and Durbar Courtyards, the silver furnished Lounge and the Hill Top, Phool Bhag Garden and Terrace where guests can watch magnificent sunsets. Jal Tarang and flute recitals make each occasion totally unforgettable.
Location: 17 mi/28 km northeast of Udaipur. A 45 minute scenic drive from the city. IG Domestic Airport (New Delhi) to Udaipur Airport: 90 minutes. Mumbai Airport to Udaipur Airport: 100 minutes. IG Int'l Airport (New Delhi): 396 mi/650 km, 720 minutes by car.
Stay a minimum of 1 Night or up to 7 Nights as desired and based on availability.
Inventory is very limited. Auction Winners are advised to submit their preferred travel dates upon winning of the auction.

Tax and service charges are $49.00 per room per night additional.

Offer is based on single or double occupancy in standard room accommodations.

Reservations subject to availability.